Understanding Luxury Marketing and Luxury Advertising Online: After facing stiff challenges fueled by the Covid-19 pandemic, the global luxury market is on a recovery course and is anticipated to return to pre-COVID status by the end of this year. Even more exciting, the market share has ticked up to 40% from 30%, according to the global consulting firm BCG.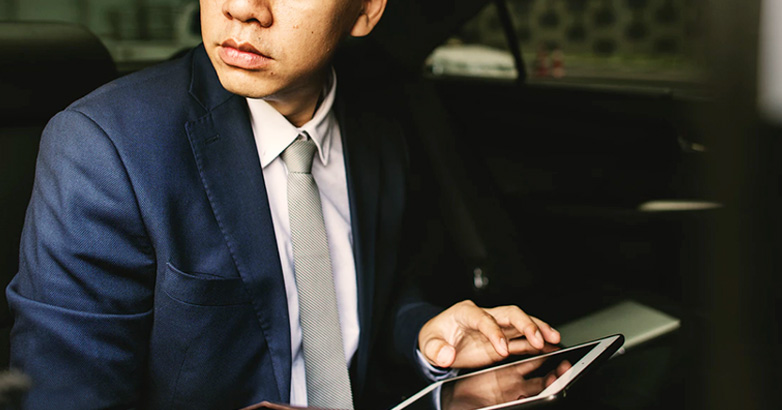 Of more importance, however, is the fact that a big chunk of the market revenues come from spending on experiential luxuries, such as travel, dining, boats, cars, tablets, designer furniture, and food and beverage. The luxury goods segment is expected to grow at a CAGR of 4.69% in the period between 2022 and 2025, according to Statista.
Today, Gen-Z and Millennials are the most significant drivers of growth in the luxury market and will make up roughly 60% of high-end consumers by 2025. These generations are also shaping the market and causing the emergence of specific trends, such as:
Increasing use of new tools and technologies for engaging luxury consumers digitally
A growing focus on the brand values, especially when it comes to environmental inclusivity and sustainability
Burgeoning attention towards omnichannel-centric systems of distribution
The increasing role of mobile in luxury marketing
However you look at it, the target audience of luxury brands will soon be made up primarily of digitally savvy and experience-seeking customers. Unlike baby boomers and other previous generations, they've got substantially different expectations.
The market is experiencing a seismic shift, and there are emerging trends and aspects luxury marketers should identify and consider to stand out going forward. This article takes a quick look at essential luxury marketing strategies you need to embrace to better appeal to high-end consumers.
First Up – What's Luxury Marketing?
As the name suggests, luxury marketing is all about promoting and selling exclusive, unique, and super-expensive luxury goods and services to high-end customers. These are items and experiences sought after by consumers who have a taste for the finer things in life.
To properly market such goods and services, luxury marketers must create a perception of exclusivity, 'dream value,' uniqueness, or a touch of class. Luxury marketing usually encompasses high-end travel, cars, boats, dining, wine, fashion, and accommodation, amongst other aspects of an upscale lifestyle. Luxury brands usually invite consumers to "try out" or experience their new offerings.
Creating a Solid Brand Strategy for Luxury Marketing
A luxury brand strategy is an approach or set of techniques that can paint a high-end brand in the best light possible. It usually involves strategic pricing to help leverage certain brand elements and attributes, such as a hotel's amenities, heritage, past upscale clients, or luxurious rooms.
Branding specialists often incorporate some kind of intrigue and mystery about the said service or product when crafting a new strategy. This piques the interest of potential consumers so that they look deeper into the brand and possibly take the desired action.
Exclusivity is the name of the game in luxury branding. You want to push a sense of exclusivity, meaning that consumers will get the sense that they're experiencing the hottest and rarest opportunity, one not available to many people.
Capitalize on emerging trends. If it's something like luxury travel, it's a wise idea to tap emerging trends in the tourism and hospitality arena.
Understand your target audience inside out. Luxury marketing is not a cheap endeavor. That's why you need to know the ins and outs of your typical clientele so that you can find ways to cultivate loyalty and recoup your marketing dollars. You can do this by carrying out market surveys, doing competitor analysis, and getting feedback from past customers.
Appealing visuals are your best friend. Luxury, like beauty, is almost always in the eyes of the beholder. Your branding strategies should involve visually-appealing media, such as photos showcasing the best and brightest of your products or services.
Don't be afraid to tap into emotions. It usually starts with creating buyer personas that will help you tailor your marketing campaigns and message to evoke certain emotions. In this way, you're likely to imprint a lasting impression on your potential customers.
Personalize, personalize, personalize. Personalization can make or break a luxury brand and its products or services. However, you must offer personalized experiences, particularly when it comes to marketing to millennials.
Expert Tips for Luxury Marketing
– Content marketing: bring your storytelling A-game to the table
Unsurprisingly, high-end consumers are a literate bunch that loves to read if they're presented with informative, relevant, and timely content. As such, you should leverage high-quality, engaging content to create rapport with them and start meaningful conversations around your luxury brand, products or services.
Of course, luxury brands ought to craft and publish tailored content that paints their product's or service's best features. They should also be helpful in general to the high-end customer. For instance, if you're a luxury hotel, you can still publish content on health and fitness, investing, designer fashion, fine dining, and other topics that appeal to your upscale clientele.
When it comes to your web pages, ensure you create aspirational content that's visually studded and eye-catching. For instance, you use high-quality videos and photos to highlight your product. This is one of the best ways to generate engagement and traffic for luxury brands.
By creating highly visual, long-form content, you'll improve SEO traffic and increase the shareability of your posts. Overall, content is significantly ignored but massively influential for luxury marketing.
– Don't underestimate the power of good SEO
Searches are indispensable for helping high-end consumers find and learn more about your luxury brand or your products or services. Unfortunately, many websites of luxury brands are poorly-designed, load painfully slowly, and aren't optimized for mobile.
These poor SEO strategies will hurt their Google rankings for keywords that they would otherwise dominate. Luxury marketing should focus on not just content creation; it should also involve keyword research, optimization, and on-page/off-page SEO. Technical SEO should also be included to take care of the technical side of search engine optimization.
– Carefully curate keywords for your local SEO and online luxury advertising
Both SEO and paid advertising (PPC) are crucial for driving high-end consumers to your business and boosting your online brand visibility. Luxury brands with a solid online presence are deemed credible, trustworthy, and reputable, three attributes that can work wonders for your luxury marketing.
You want to have a huge presence on global search, local search, and mobile search for relevant luxury topics and keywords. They should be related to your brand, niche, or products, so that they can help your website and business rank higher on Google.
Beyond creating compelling and optimized content, selecting high-intent keywords that users associate with your industry, products, or brand is crucial. As for local SEO, there are four main factors that you must focus on, according to Digital Authority Partners:
On-page optimization
Local keywords
Authoritative, localized link building
Google My Business
Local SEO will work like a charm for your luxury brand when all these aspects come together.
– Leverage video marketing
Video marketing should be an integral component of your luxury marketing efforts, and with good reasons:
Video can help you earn online traffic and direct it to your other digital assets, from your website to social media pages
Using video on web pages can increase dwell time, engagement, and other vital metrics by a considerable margin
Video can help your high-end audience get a better sense and understanding of your luxury products or services
Video marketing ultimately helps luxury brands generate more leads and boost sales
We cannot overstate the importance of adding video marketing to your overall brand strategy. And numbers stack up: 85 percent of US users watch video content every month on their devices. People are now consuming video content online more than ever before. No wonder video marketing is one of the biggest marketing trends to watch in 2022, according to Forbes.
– Use influencer marketing
Influencers are a luxury brand's trump card if you know where to look and how to curate and use their content. They hold more persuasion than you can ever imagine, especially when it comes to swaying millennials and gen-z audiences. However, you must tailor your approach and work with a mix of big names and micro-influencers.
Leveraging influencer content or using their services can generate plenty of buzz for your brand and products on social media. Eventually, their sway will produce a lot of interest in your luxury hotel, travel business, or whatever you're promoting.
– Email can be your best communication and marketing tool
Don't hear the naysay that email marketing is dead. It's indeed alive and kicking, providing you with a powerful tool for creating brand awareness, boosting engagement, and educating your audience about your brand and its luxury offerings. Employ a variety of unique tactics to entice current and potential high-end customers to subscribe to your newsletter. Be sure to craft and send fun, exciting, and timely email content on a regular basis to keep your audience engaged and updated on the latest happenings and luxury products from your brand.
When it comes to email marketing for luxury brands, using a "No-Reply" email address is a big blunder; instead, use a personalized email address (like [email protected]). In this way, the recipients will feel that they're communicating with a human being and can respond. As a rule of thumb, it's always a wise move to add a personalized email signature, personalize the greeting, and keep the core message and call to action on top.
Conclusion
Luxury marketing doesn't have to be complex. By employing the various strategies listed above, you can entice and convert the high-end audiences you're targeting for your luxury brand. Don't forget to try both old-school marketing avenues like email and ads and new-age tools like social media and influencers.