Uniformity in Diversity – creativity gets immersed in patriotism at Cleopatra: Soaked in the spirit of patriotism, students of Cleopatra makeover academy created diversity of looks from different cities and states of India, these looks remained inspired by technology and patriotism.
The occasion of republic day proved to be the day of competition among them as students from Chandigarh, Panchkula, Mohali participated in the competition on the theme " Desh Ek Looks Anek", Richa Aggarwal, ace makeover expert along with Harveen Kathuria, beauty expert once again stepped aboard the creative dinghy to showcase one of its king makeovers extravaganza with hints of patriotism like never before.
Traditional and Indian looks were created with touch of fusion artistry. Using hues of green, white, orange, silver, and golden students created diverse looks, many of them experimented further and presented mileage of fusion looks.
Students and models were deeply immersed in the spirit while presented regional intricacies from across India, the flamboyance of the Punjabi girl, the coyness of the Gujarati girl, and the finesse of Mumbai's girl was depicted through these unique looks.
According to Richa Aggarwal, Cleopatra Beauty Academy, " The gloominess of 2020 will no longer haunt us now as the environment is very friendly and positive, we all are past ahead of the time marred by negativity.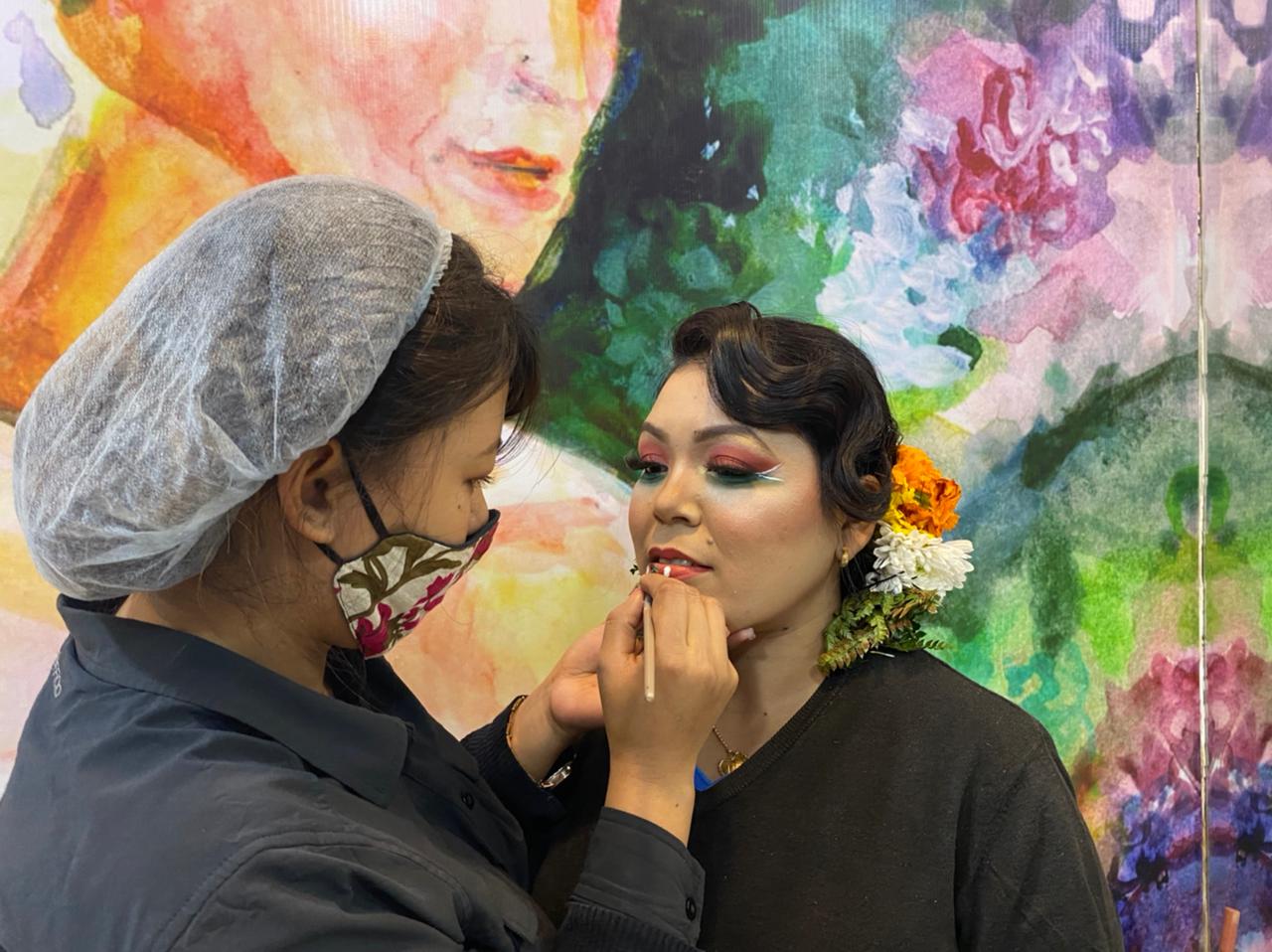 What better way to see the brighter and shinier side now than to celebrate the spirit of republic day, our students wanted to do something out of the box and creative hence against the backdrop of republic day we organized a competition that provides students an opportunity to showcase their patriotic fervor in a creative way.
Their creativity has gone limitless today and that is evident from these interesting and vibrant looks. Through happy and vibrant looks they have attempted to glass case the different cultural ethnicities which stem from a variety of discourses yet merge into one whole identity – India!