newznew (Chandigarh) : Briefing media on the Union Budget here today, Mrs Rumjhum Chatterjee, Chairperson of CII Northern Region said that Hon'ble Finance Minister has presented a Comprehensive, Smart and Transformative Budget.
Increased investment in infrastructure, rural economy and affordable housing will boost demand in the economy and help generate employment.  Budget 2017-18 has allocated a total of Rs 3,96,000 cr for the infrastructure sector. The vision of making the Indian Railways end-to-end transport solution provider will make it competitive and help the Railways in regaining leadership share in the transportation sector.  The other announcements related to the infra sector such as New Metro Act to promote Metro system in cities, opening of airport operation & maintenance in Tier II cities on PPP basis, second phase of Solar Park development to be taken up for additional 20,000 MW are steps in right direction.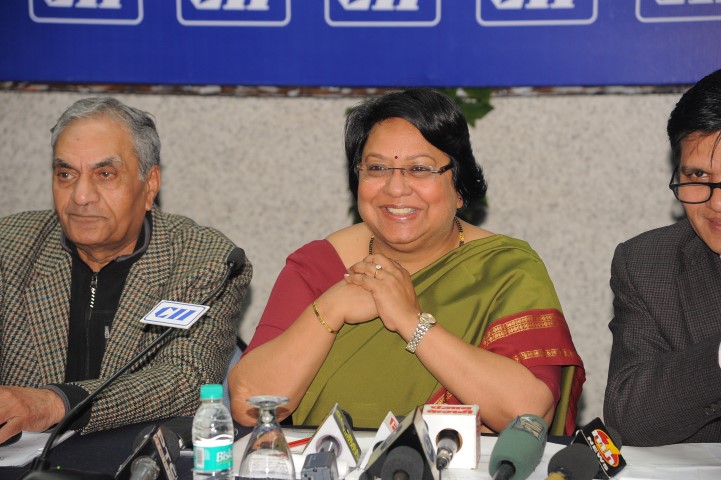 Another important feature of the Budget which is set to transform the Indian economy is "doubling farmers' income". Various initiatives such as extending coverage area under Fasal Bima Yojana from 30% at present to 40% this year and 50% next year, setting up of Dairy Processing Infra Fund with a corpus of 8,000 cr., creating of 5,000 cr worth dedicated micro-irrigation fund, target of agricultural credit of Rs 10 lakh cr, soil sample testing by 648 Krishi Vigyan Kendras (KVKs), 100 per cent increase in the Long Term Irrigation Fund, etc. will help improve farmers income. This augurs well for the agriculturally important Northern Region, which contributes around one-third to the national agri GDP,
Focus on digitization and transparency was another major high-point of this year's Budget. Initiatives such referral and cashback system on BHIM, exempting POS, micro ATMs, scanner devices from basic customs duty, excise/ CVD and SAD etc will facilitate the Government mission of promoting cashless & digital transaction.
We at CII compliment the Hon'ble Finance Minister in bringing about a revolutionary change in the funding of the Political Parties in India, said Mrs Chatterjee. The issuance of Electoral Bonds which can be redeemed in the accounts of the Political Parties improve bringing transparency in political funding.