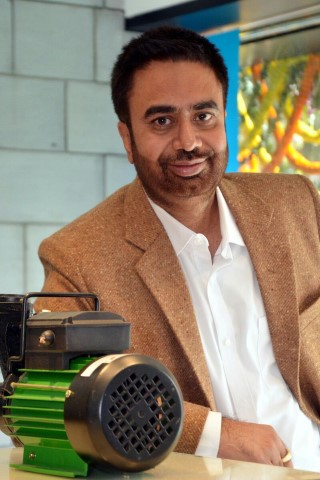 newznew (Chandigarh) : Founder of the well known city based Startup — Pumpkart.com, K S Bhatia while appreciating the Seven year tax holiday announced for startups, has stated that Start ups were certainly looking for something extra from the FM, which they could not find in the budget.
"The 7-year-old Tax holiday for Startups is a very big step. However I would like to point out that last year the Union Government allocated Rs 10,000 Crores for Startups, but this year nothing has been given to this promising sector of Economy." Said Bhatia.
Bhatia pointed that though Kanika Tekriwal – Founder of JetsetGo got the National entrepreneurship award but the government has not thought for woman entrepreneurship. "Nothing could be done for the Women Entrepreneurs. I feel that they should have been allowed at least a 10 Year tax holiday."
Bhatia said that Government should have taken Tier II and Tier III cities seriously as there are 70% jobless youth in these cities.
Pumpkart's Founder however welcomed the budget for its announcements for the rural sector, whose allocation is 24 % more from last year.
"Government has also focused on housing sector by giving affordable houses to poor. I complement the FM for giving 5% tax rebate to MSMEs." Added Bhatia
Bhatia stated that overall the budget was good & will help in boosting Infrastructure.