Upcoming Punjabi Movies 2020 Announcements After Covid-19 Lockdown Lineup: Life has become so boring without hanging outside of the home, cinema halls are closed, shooting was on the hold when everything will get normal as it was.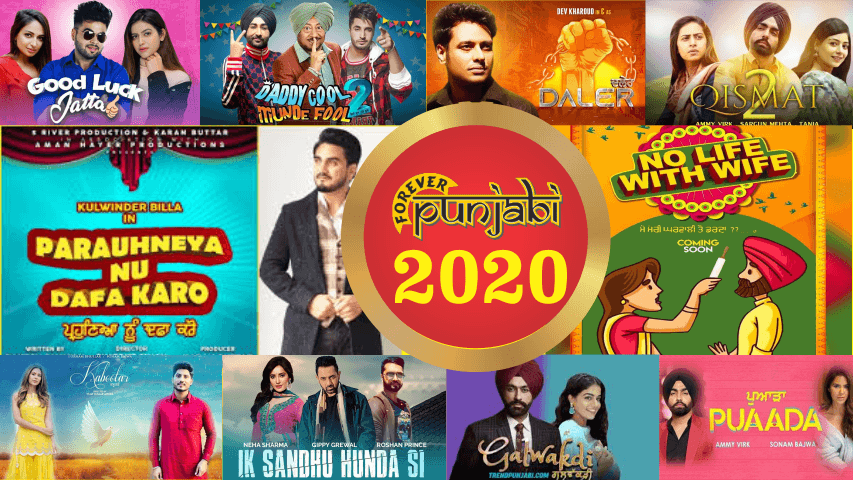 we don't know the answer but for sure we can make you in the swim about the upcoming Punjabi films that are decided to mark the theatrical release post lockdown. Have a look at the list of upcoming Punjabi films:-
It was the first film, that was announced amid the lockdown. The film is starring Ammy Virk in the lead role. The announcement of the film made on the occasion of Ammy Virk's birthday. On 11th May 2020, the first look poster of the film was revealed by the makers. As per the poster, it seems that it is a periodic drama film. The film has been penned and would be released by Gurpreet Singh Palheri along with Jagdeep Sandhu. However, the female lead has not been disclosed by the makers. The released date of the film is yet to be declared.
Another film has also been announced in the month of May and that is none other than 'Ucha Burj Lahore Da'. The film has been written and directed by Amardeep Singh. It seems that it is also another period drama that we can enjoy post lockdown along with Hukma. The writer and director of the film Amardeep shared the poster of the film on his social media handle that reveals about the only director and writer that have been handled by Amardeep himself, otherwise there is no information about other cast and crew. To know that, we have to watch at the clock for the right time to come.
The announcement of Paani Ch Madhaani created a lot of buzz at the time of announcement as it is featuring one of the best Punjabi Jodi Gippy Grewal and Neeru Bajwa. This duo is sharing screen almost after a decade. Now the audience is excited to see them together on-screen. You must be wanting to know the release date but sorry, the release date has not been revealed yet but don't mind we will update it just after the release.
The film has created a lot of excitement among the audience because it is bringing Amrit Maan and Sidhu Mossewala on the big screen together. It is one of the films that was announced in the month of June. The film has been directed by Tarnvir Jagpal while written by Gill Raunta. Gunah has scheduled to be released in 2021.
And it is the last but not least Saunkan Saunkne. The film has been directed by Amardeep Singh Saraon while written by Amardeep Singh. The film is starring finest stars on the single screen Ammy Virk, Sargun Mehta and Nimrat Khaira. The flick will hit the screen in 2021. Stay connected with us to get the latest updates from India and around the world.