Indian National Theatre is once again bringing to the city the melodies of the rains – Varsha Ritu Sangeet. The society is presenting an evening concert of classical vocal music- specific to the rainy season, by Pt Keshav Talegaonkar on July 29 in the auditorium of  the Bharatiya Vidya Bhavan, Sector 27 Chandigarh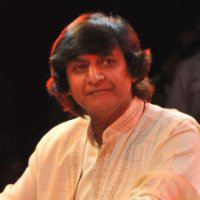 Belonging to the Gwalior tradition of music, Pt Keshav Talegaonkar learnt music at the feet of his father the late Pt Raghunath Talegaonkar and Pt Surendra Mohan Chaturvedi. He has a great mastery over the Tabla as well. – having learnt from the renowned Mridangacharya Ustad Lalu Singh and the well known tabla maestro- Ustad Karim Khan( Ajrada gharana).
Pt. Talegaonkar is not only a performer, but an able  teacher, writer and  composer. He runs an institution under the name of Pt Keshav Sangeet kala Kendra in Agra and organises various National level music concerts and national level competitions for the youth as well. His entire family is involved in performing, promoting and thus spreading classical music.  His wife and daughter would be providing vocal support to him on the 29th.
The concert is being organised in collaboration with Bharatiya Vidya Bhavan.