The Directorate of Medical Education & Research, Maharashtra will publish the first NEET selection list for admission to undergraduate medical and dental seats. Earlier, DMER had scheduled the release of selection list/ seat allotment list on Tuesday, but the same was delayed concerning the ongoing domicile matter. As per the latest reports, NEET UG selection list may get published in the evening by DMER, the updates on which are being provided here.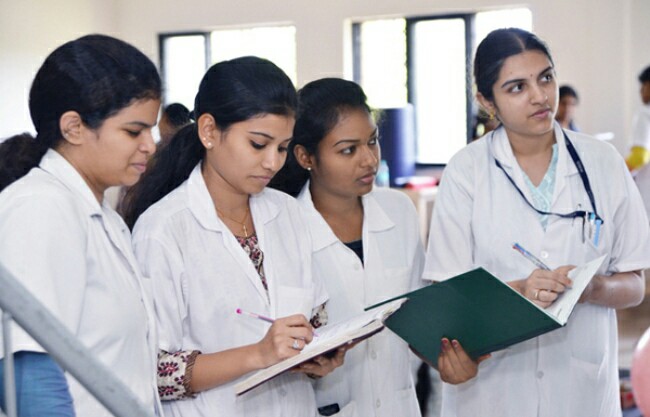 #Official update from DMER:
"The declaration of 1st selection list on 25th July for selection to Health Science courses is being postponed. The date of 1st selection list will be declared in due course on the website of DMER," reads the notice undersigned by Director, Medical Education & Research, Mumbai, dated July 25.
As per the rules, a student is only considered for state quota if he/ she has taken both Class X and XII from that specific state. But, the Court had, earlier, relaxed the admission norms and allowed the students (who had taken Class XII from Maharashtra, but Class X from another State) to apply for admissions under State quota.
On July 24, the State government decided to delay the announcement of first selection list to state quota admissions in Health Science courses till the domicile issue is resolved. Currently, DMER has filed a review petition in Aurangabad bench of Bombay High Court to allow only those students for State quota who have taken both Class X and XII from Maharashtra. The issue came in limelight when TOI reported that some applicants tried to enter the State rank lists of multiple states, which can not be a genuine case.
DMER had earlier published the state merit listcomprising of 50,623 candidates, based on NEET UG 2017 results. But around 790 applicants have been declared ineligible by DMER after they failed to produce required documents. These applicants have been eliminated from the admission process. The latest NEET merit list for State quota published by DMER on 25th July mentions only 49,856 aspirants. DMER has also published a list of 396 applicants who have taken SSC from out of State, but HSC from Maharashtra.
According to the correct procedure, DMER had to first verify the documents of all the applicants and then publish the Selection List. However, DMER decided to do away with the verification process and directly announce the first selection list on July 25. DMER had decided that the documents will be verified by individual colleges at the time of admission. DMER had verified documents of first 20,000 rank holders, out of all the applicants.
The applicants were instructed to enter the online preferences of course/ colleges till July 22 (5 pm) and the first selection list was scheduled to be released on Tuesday, July 25. DMER selection list for Health Science courses will be made available on the official website of DMER, i.e. dmer.org. The selection list is expected to be published in the night, more updates will follow here.