Sachin Ahuja Apologizes to Sikh Community after the issue of The Black Prince raises. He said in his Facebook post that he and his family serve punjabi music industry from long many years. After a huge controversy Sachin Ahuja Apologizes from All Sikh Sangat for that immature conduct. He said that they have been serving punjabi Community from many years and it will continue like that. At the end of the Post he shared he again apologize for the conduct done by him.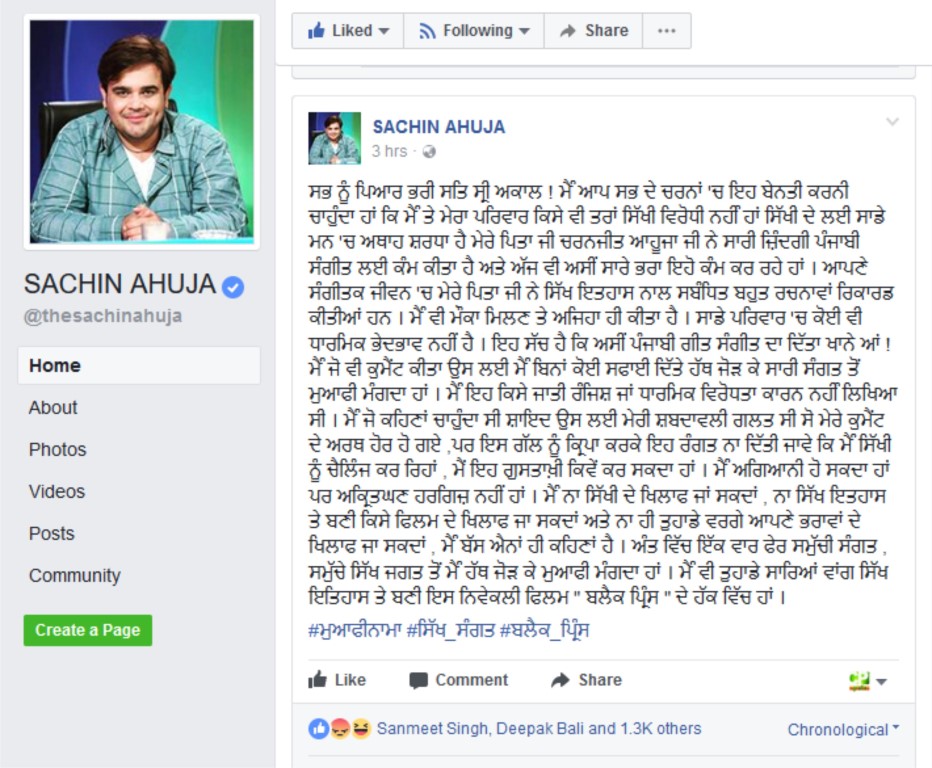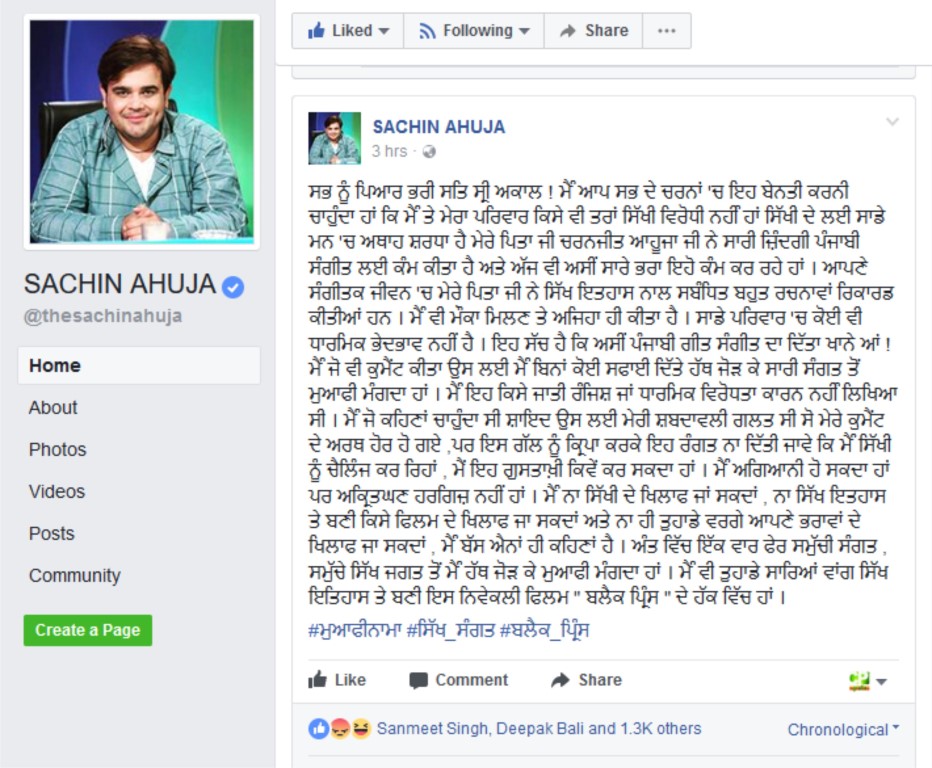 Talking about the performances, singer turned actor Satinder Sartaaj has surely done a commendable job. He embraced the soul of Maharaja Duleep Singh, and thus humanized him on the big screen. Shabana Azmi in the role of Maharani Jindan has left a deep impact on the viewers. She rekindles the fire in her son to regain his kingdom and freedom for his people. Her natural delivery as a Queen mother, and the effortless Punjabi that she spoke, shows her strength as a performer. Both Shabana Azmi and Satinder Sartaaj have so very convincingly enacted their respective roles, that one cannot imagine another actor/actress outperform them.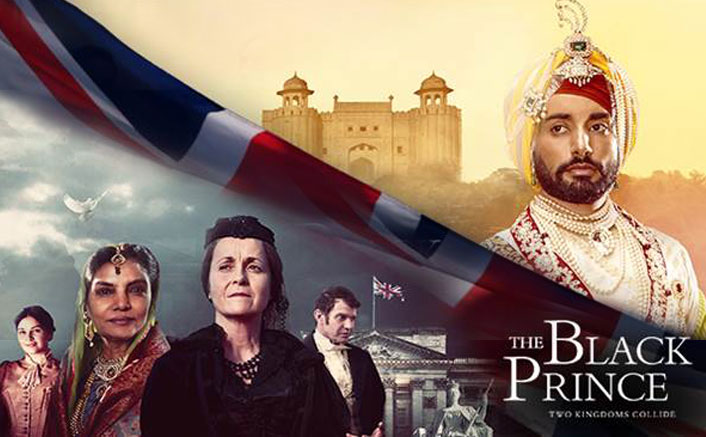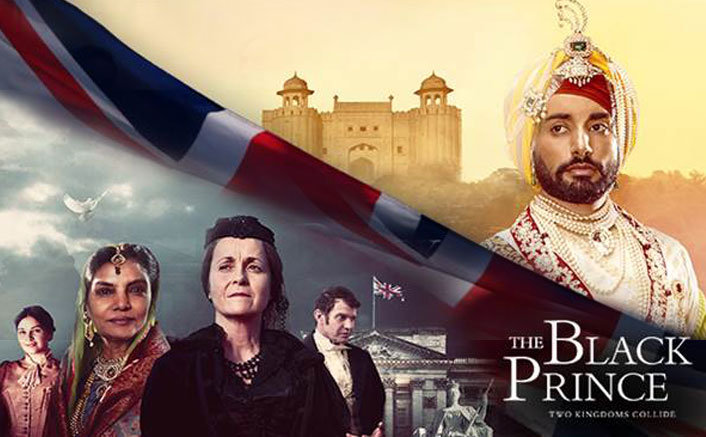 Film director Kavi Raz, has very delicately dealt with the story. The facts haven't been moulded or twisted to enhance the entertainment quotient of the film. Rather, it is noteworthy to mention that the distorted and twisted facts have been set right in this film to acquaint the people with the reality of how the events took an unfortunate turn in Duleep Singh's life after the death of his father Maharaja Ranjit Singh. This true to life story is an honest attempt to throw light on the life of the man who was born, yet forbidden to rule!