Vedantu students from Amritsar secure top Ranks in JEE-Advanced: In the latest JEE-Advanced results Vedantu(a pioneer in LIVE online learning,) has produced AIR-146 Nipun Nohria Nipun is also Amritsar city topper.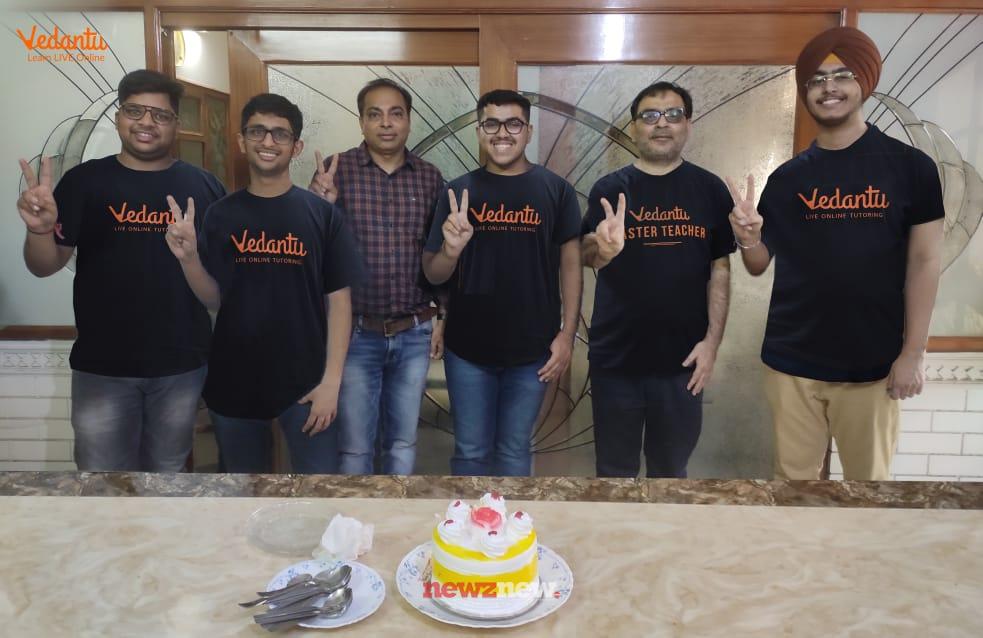 From
Vedantu
,Master teacher Vikas sondhi who taught chemistry subject to the above student, visited Amritsar along with Mr. Mukesh Bhola to felicitate Nipun Noharia & Other Students of Amritsar City.
According to Vikas sir This year Vedantu produced 1523 JEE advanced selections through online coaching only, It has also established that students can even secure top ranks from online learning. 3 students secured ranks in top-50 & 4 Students secured ranks in top 100.
He added that 2 more students from Amritsar secured good ranks in top 1000 AIRs.
Nipun said "I was confident just after my first class with Vedantu's master Teachers, our pedagogy and strong exam-focused academic content was key to success. He smiled and said, It is time-saving too."
Mr.Bhola said that the Deevyanshu Malu From Bhubaneswar secured AIR-11,Chitanya Garg From Nagpur Secured AIR-47,Harsh Jhakhar from Chandigarh secured AIR-48 & Krish from Surat city secured AIR-83 From Vedantu.