NewZNew (Chandigarh) : Verka is getting in the summer spirit with the launch of a new Freezer on Wheels that'll serve cool treats in your neighborhood. Verka has been always a crowd pleaser the new step will make verka ice cream more accessible and readily available for the consumer.
Mr. Amarjit Singh Sidhu, Chairman, MILKFED flagged off the Verka Freezer on Wheels carts in Chandigarh. Speaking on the occasion he said "the reason of launching Freezer on wheels is to make the brand more approachable and accessible to the consumer. We want to make Verka the most loved brand for ice creams like our other products."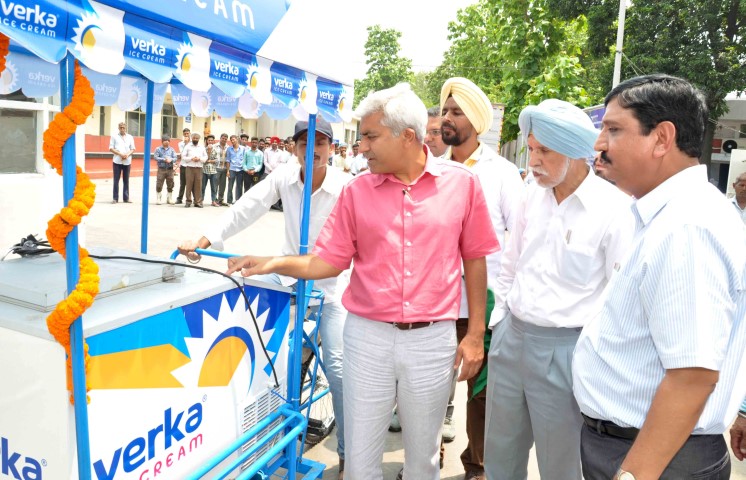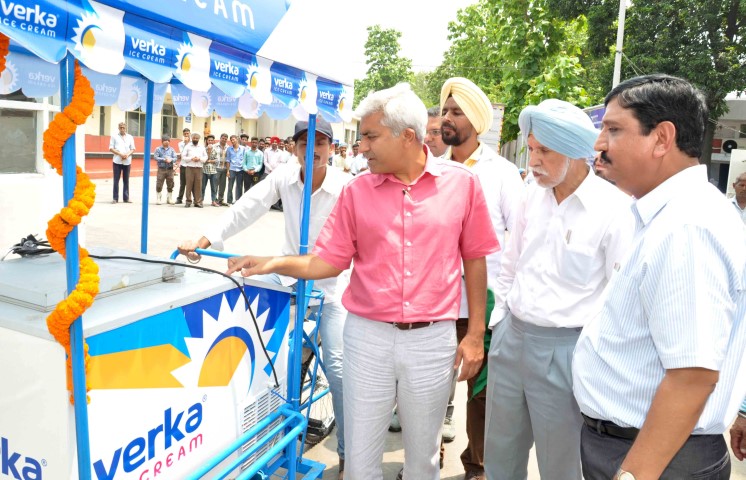 "We want to connect to the consumer and bring sweetness nearer to them. This is our way to facilitate them for all the love and trust they have bestowed on Verka ."he added
The brand Verka is known for its purity and ingeniousness. The endeavor is always to bring the best of quality and taste to the consumer.  In the quest of getting the best high quality products to the consumer Verka is improving the existing variants and hereby making new addition in terms of flavor and variety.  The new varieties of candies shall be available at Freezer on wheels. It is indeed delightful news for the consumers.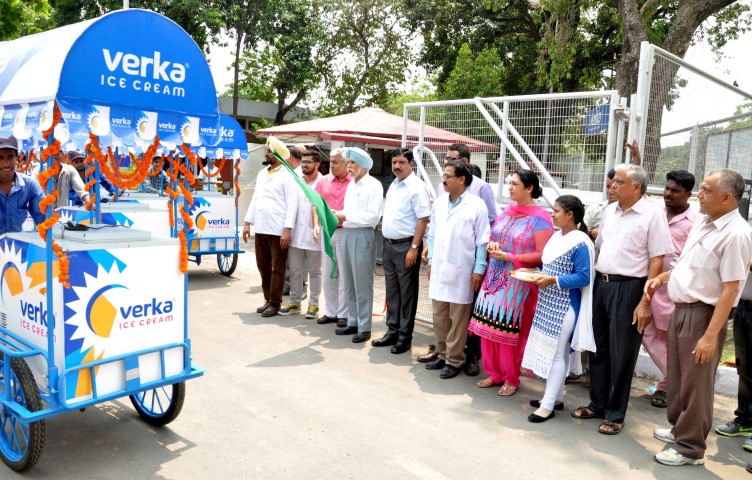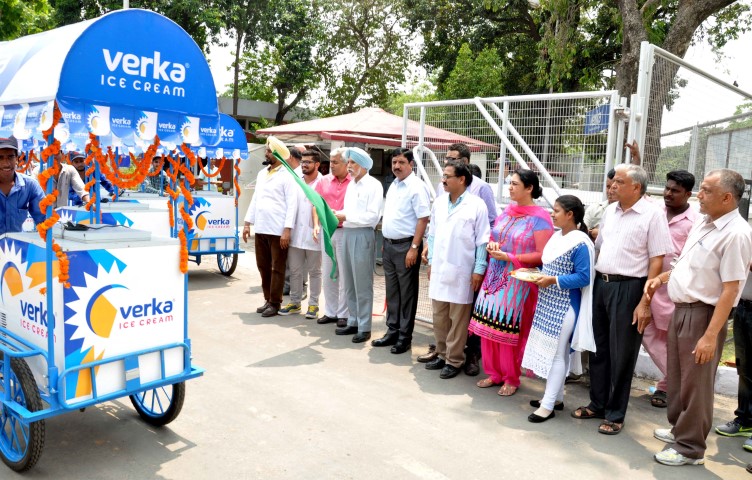 Verka has planned to launch 100 Freezer on Wheels carts in Chandigarh area.