Videocon Wallcam showcases its range of Video Surveillance products for Retail & Enterprise Segment
The range of products & solutions includes AHD & IP cameras; DVRs & NVRs, Video Door phones, Cube cameras, Wifi/Wireless Kit, Car-Cams & Adventure cams
Equipped with high-end specs & latest features, the Videocon WallCam product range are priced at upto 15% lower than the nearest competition prices making Video Surveillance affordable for end users

Videocon WallCam will sell these products & solutions thru Distribution Channel, System integrators, and by undertaking various Enterprise & Govt projects
Videocon Wallcam showcased its range of Video Surveillance products in Chandigarh. The brand's range of product includes simple plug and play solutions for Retail segment (primarily household and small commercial establishments like shops/office) to high-end and sophisticated products and solutions for Enterprise, Corporate and Government Segment used in various projects.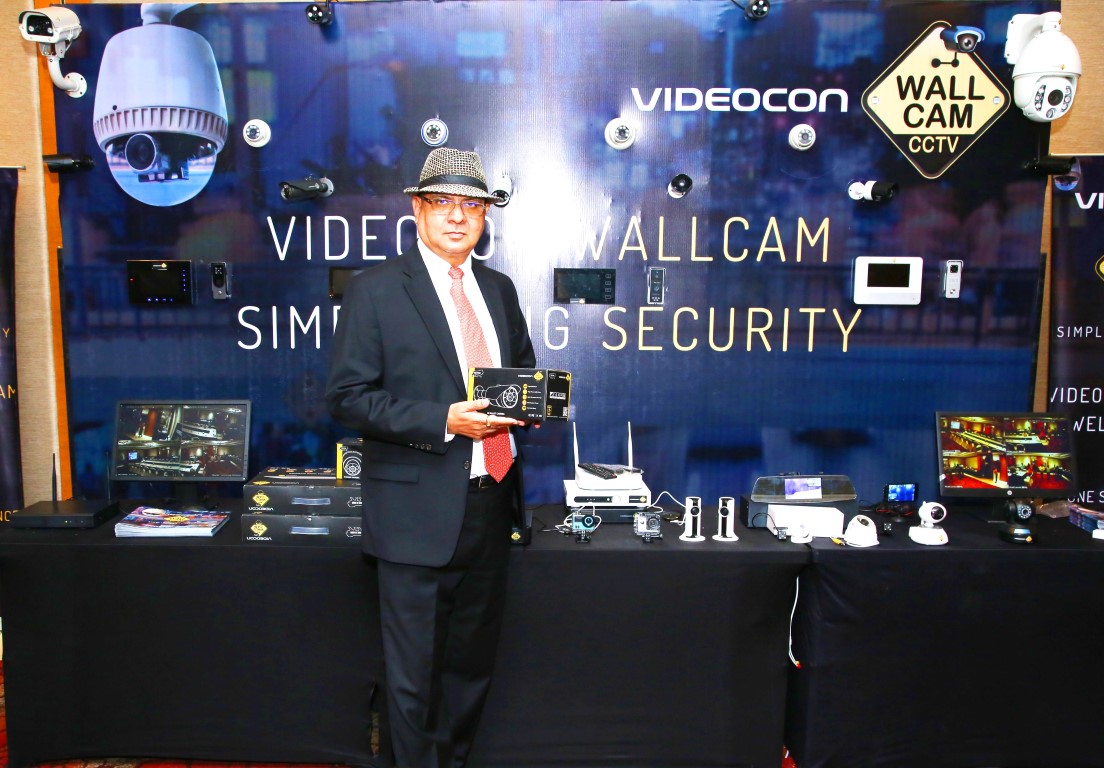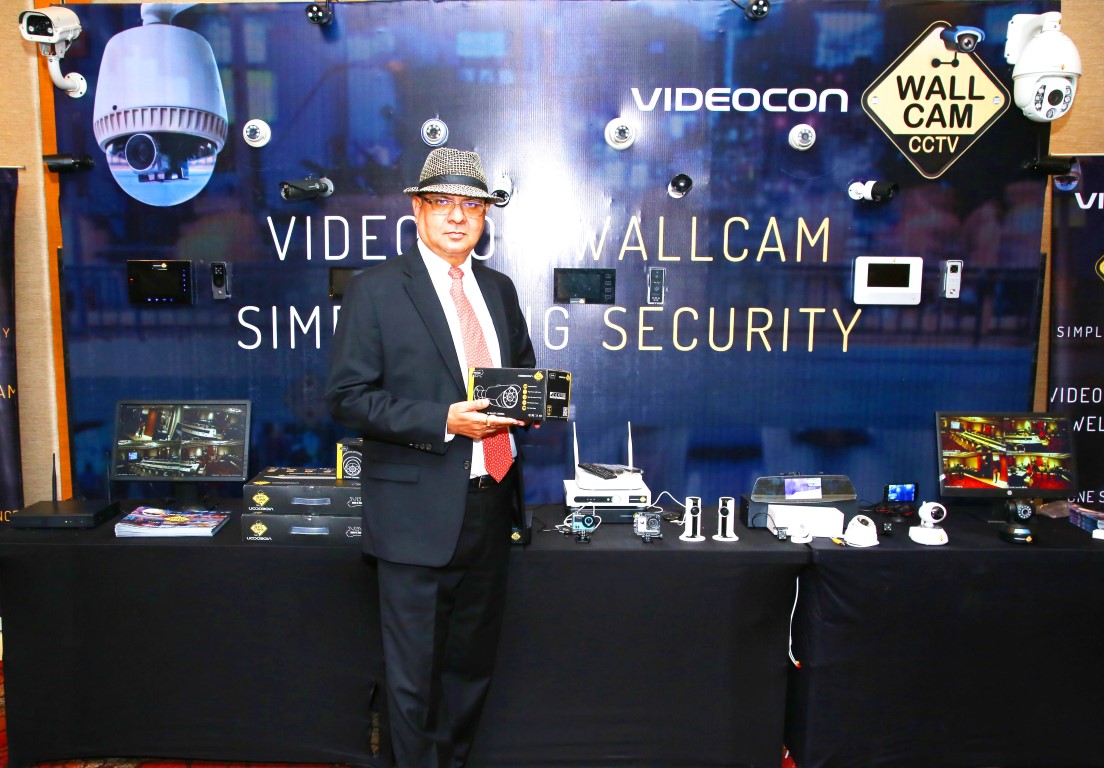 Among the products displayed for Retail segment were AHD (Analogue high definition) & IP (Internet Protocol) cameras and DVRs (Digital Video Recorders) & NVRs(Network Video recorders), Video Door Phones, Wireless kits, IP based Cube-cams etc in various configurations and specifications.
The AHD and IP cameras are available in configurations of 1MP (megapixel) to 5 MP (megapixel), and in Dome body/housing (for indoor use) and bullet body/housing for outdoor usage. Likewise the Video Recorders (DVRs and NVRs) are available in configuration of 4/8/16 and 32 Channel with options to accommodate 1/2/4 or 8 Hard drives of 6 to 8 TB each for internal storage.  The users have the flexibility to opt for the specs that suits one's requirement as per the application and use.
In addition to the above, the brand also demonstrated its upcoming range of products including Car Cams and Adventure Cams.
For the Enterprise, Corporate and Government segment, the brand showcased its range of high-end and state of the art products and solutions. Among these were IP and AHD based PTZ (Pan, Tilt and Zoom)Cameras, verifocal cameras, high speed dome cameras, Thermal cameras, Vandel proof cameras, Number plate reader camera & solution, Biometric Access control solutions etc. Equipped with many additional features and solutions such video analytics including line crossing detection, trespassing alerts, intrusion detection, area entrance & exit, face detection etc, these products and solutions are customizable to the end user's requirements.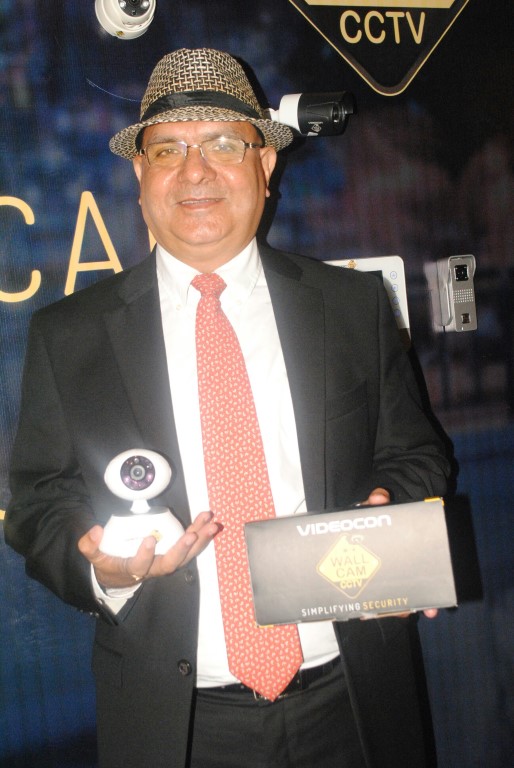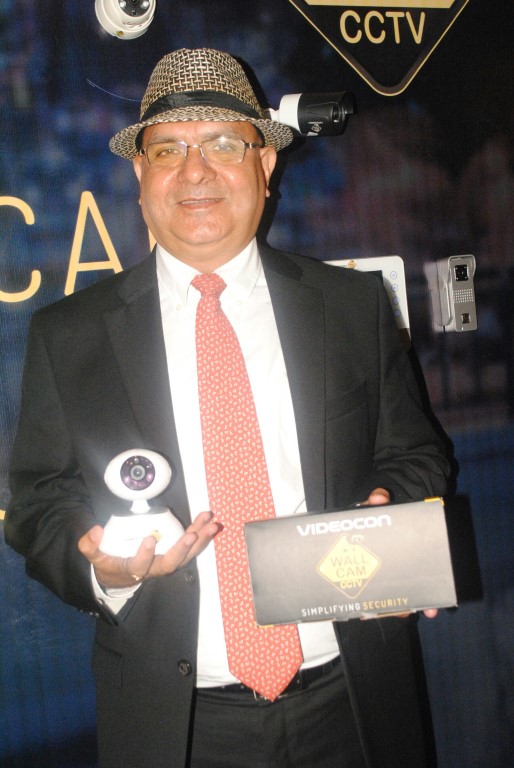 As per the brand, AHD (Analogue High Definition) solution is more popular among the Retail segment due to low price and its plug and play convenience, while the IP based solution is largely used by Corporate, Enterprise, Govt and other large commercial establishments like Malls and public places like Airport, Railway stations etc.
Talking about the product pricing and product differentiators, equipped with latest specification and features, Videocon Wallcam products are priced at upto 15% lower than other brand's entry level products in the market which will make Video Surveillance more affordable for the end user.
The brand has a strong Distribution channel in place and is adding more partners in the upper north region ie Punjab, Haryana, J&K and HP. The brand also is engaging with system integrators & providing end to end solutions to the users. Videocon is also engaged in large Enterprise, Corporate and Govt projects.
Mr Arvind Bali, CEO Videocon Telecom said, "Punjab is a very important market for us, and hub for upper north states including Haryana, J&K and HP, that's the reason we have started our rollout from here. At Videocon Wallcam we  have Videocon Surveillance  products and solutions to address the requirements of all segments, be it simple plug and play needs of household/retail segment or sophisticated requirements of Corporates, Enterprise and Govt sector."

"Affordability, quality, innovation and after sales service are the mantras for our brand. Our products will be best when it comes to quality, specifications and features, and yet priced at 15% lower than other brands. We are focusing to make Security and surveillance a way of life for everybody, particularly the household segment.

"The customer price for Videocon WallCam video surveillance product range starts with as low as Rs 2500/- for a Wireless CubeCam; and a set of four 1MP AHD CCTV cameras and 4 Channel DVR will cost the customer as low as Rs 6500/-, a small price to pay for a lifelong peace of mind."Added Mr Bali.

"We will continuously work on ways to decrease cost of the products and make Video surveillance affordable for all customer segments and ensure people start using it. For us innovation is the key, if you see our current product range, there are many innovative products that we are bringing in, and we will continue to innovate."