NewZNew (Chandigarh) : RIMT World School held a two day Vipassana Meditation Session — a stress reduction programme, for the students of classes VI to XI in order to help them improve their concentration. Mr. Sethi, the resource person and a pediatrician from Delhi, conducted the sessions. In his interaction with the students he impressed upon the need to meditate to have a bright future.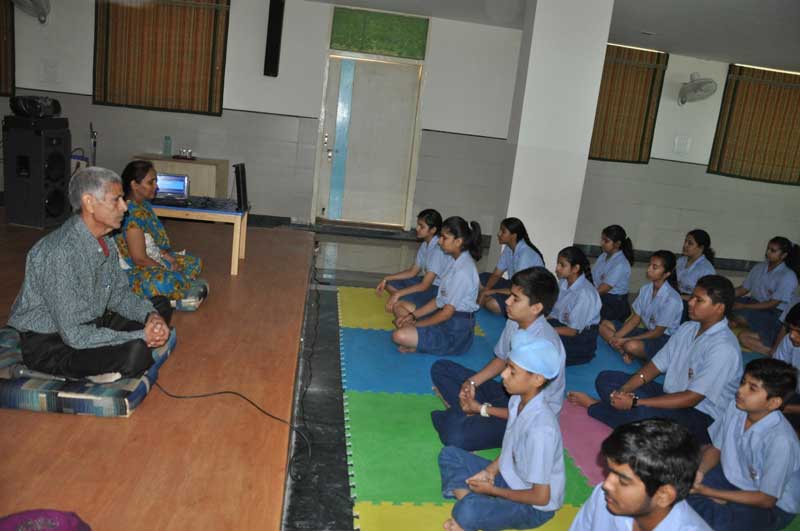 Said Mrs Poonam Katoch, Principal, "Students nowadays are under continous stress with worries about peer pressure, studies, future decisions and competition. Regular practice of meditation is the need of the hour – to reverse these negative experiences and prepare for a bright future. Thus is why we organized the Vipassana Session in the school's premises."
Mr. Sethi conducted two sessions. In the first he talked about what is meditation, why is it required and how should one do it. Anapana, the meditation of in-and-out breathing was taught. In this while focusing on the breath one trains the mind. In order to train and manage one's mind he or she needs to meditate. The second session focused on the oneness of mind and body. They may be different but these influence each other. Breath has direct connection with mind.
The students had a very fruitful session and they shared their experiences on how they felt after meditating. A special session was also conducted for faculty members of the school.