Virtual Grandparents Day Celebrated at Banyan Tree School: Banyan Tree School Chandigarh celebrated a virtual Grandparents day for the Grandangels.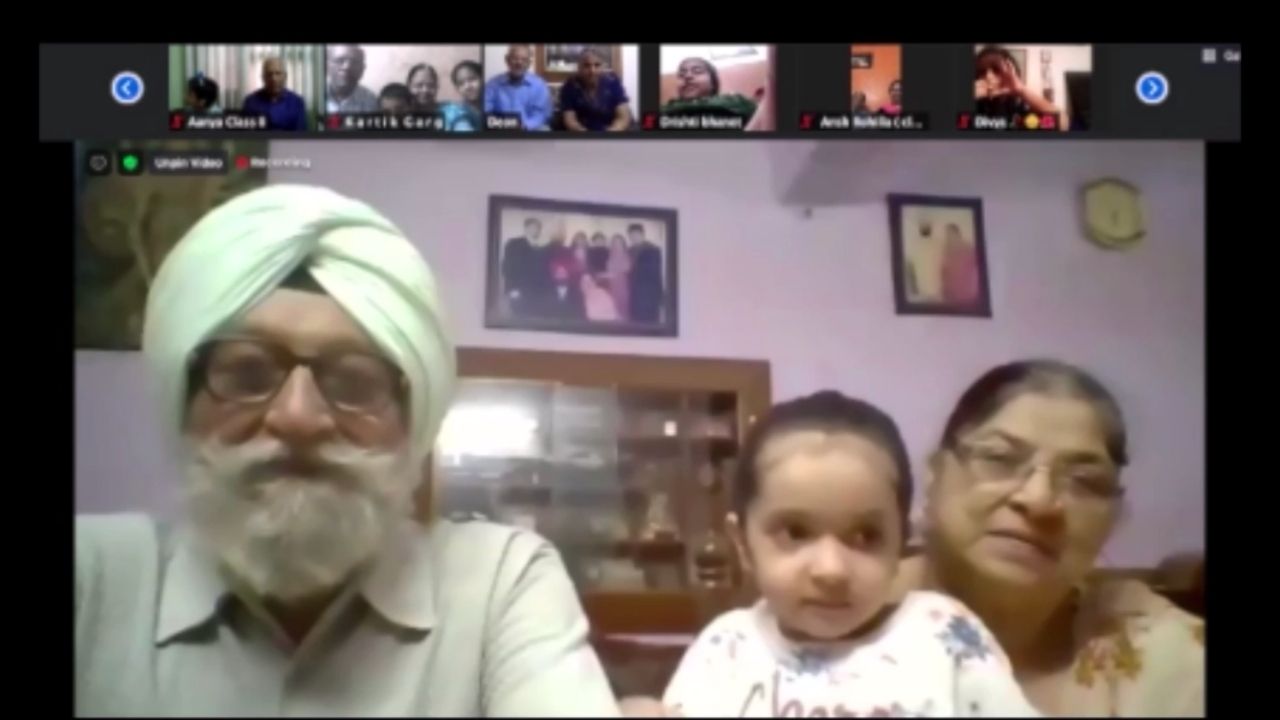 The theme of the celebration was Shades of blue, the Grandparents attended the celebrations dressed in shades of blue.
The games were planned around the Golden Era and the grandparents enjoyed singing the songs and we salute their enthusiasm and active participation in the games. They were indeed the most gracious audience we have seen.
We feel blessed and fortunate to be instrumental in being able to host a special evening for them as their blessings mean everything to us. 'Never lose touch with old people because everything is not found on Google', Principal Sudeshna Sharma.