VLCC Batala region's leading salon has added another feather in their cap by introducing internationally recognized comestic brands- "BELLEWAVE and REPECHAGE" at VLCC salon Qadiyan chungi urban estate Batala. Ms Rupica Chanday co-partner VLCC was present at the launch along with Ms Pankhuri Gidwani ,Ms India 2016.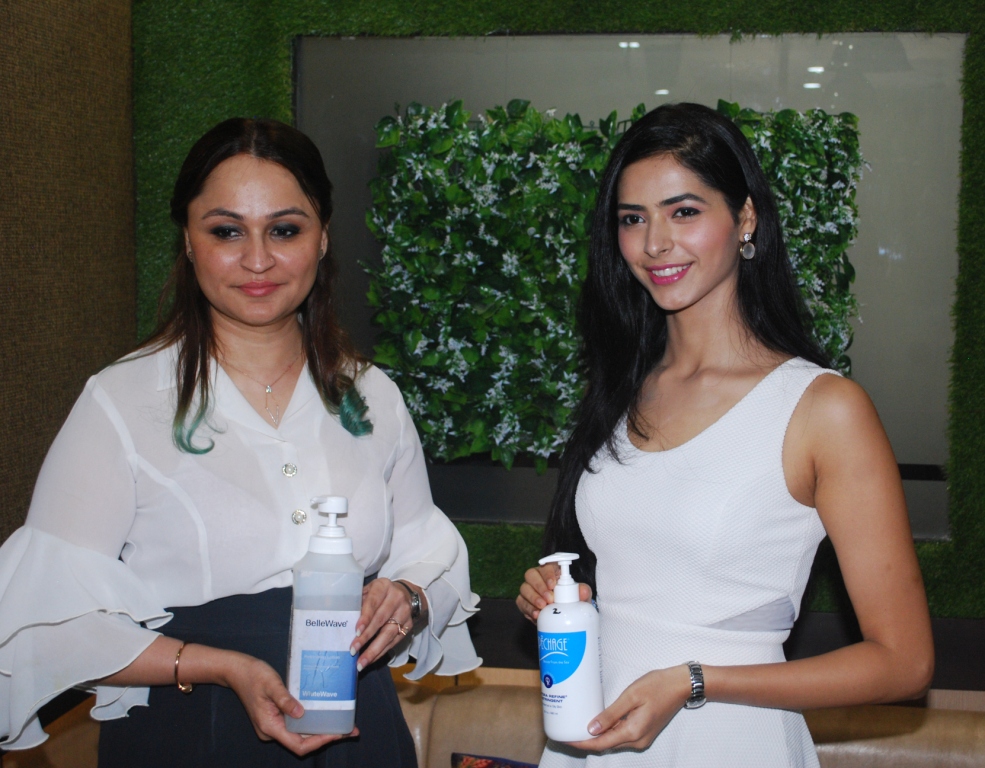 The salon has been a pioneer of quality and excellence in the beauty industry and has been well received by the customers.
It has brought some high-quality products to serve the beauty needs of the customers of the region. Taking, this further, the Salon is ready for the launch of two more brands to add to its range of classic beauty products.
Rupica Chanday co-partner, VLCC, Batala said "Considering the summer these days high amount of sweat, heat and humidity make our skin flabby. Moisture and dust from air settles on our skin which makes it oily and hard to manage specially in our region. To overcome these problems we have collaborated with Bellewave a company from Switzerland which is well known for their facials .The superior quality of these products consist of vitamins and natural botanical that respond to the real needs of women. Their facials have five varients which make your skin look younger as they help you with fine lines and wrinkles, loss of elasticity, saggy and aged skin, pigmentation, dull skin, uneven tone, and sun damage skin". She also explained how to use these products on different occasions considering the texture of our skin.
Another range of high class beauty facials include Repechage, it is a brand from USA which was launched in 1980. It is 37 years old and one of the most trusted brands . Its facials are made of sea weeds which is rich in vitamins and minerals. It serves the same need as the plasma in our body.
They penetrate fastest in our skin and stimulate energy and balance, ensuring a rapid and spectacular improvement in the appearance and feel of the skin and body silhouette. Repechage formulations maintain the health and vitality of the skin cells and preserve the overall youthful appearance of skin by providing it with the nutrients rich seaweeds. It is the only company in the world which has been legally permitted to go 60 feet deep in the sea to collect those skin repairing seaweeds.
Speaking on the occasion Ms Pankhuri Gidwani said," I personally have used these products. These products are loaded with vitamins and nutrients that sustain life. They have wonderful skin benefits like helping to brighten skin tone, repair damage, fighting acne and oily skin and encourage new skin cell growth. These products are very much organic and it makes my skin look fresh and natural".