Entity would have 35% network capacity, surpassing Jio, which currently has 31%, says Credit Suisse
newznew (Kolkata) : A potential merger of Vodafone India and Idea Cellular would make the combined entity the biggest spectrum holder in India and knock off Reliance Jio Infocomm from the top slot on the overall network capacity market share metric, analysts at Credit Suisse said.
According to the Swiss brokerage, if Vodafone and Idea were to merge, the combined entity would have 35% network capacity share, displacing Reliance Jio, which would have 31%.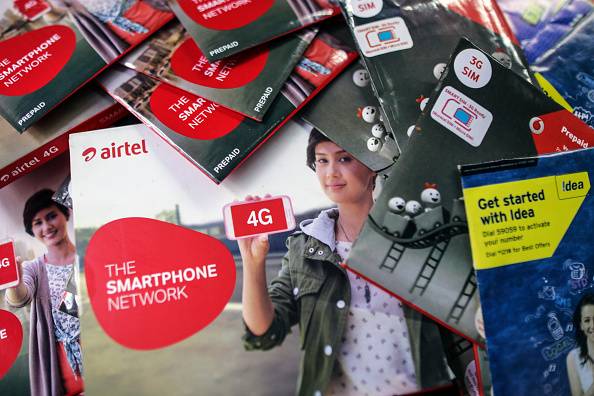 UK's Vodafone Group and the Aditya Birla Group are in talks to merge Vodafone India and Idea in an all-share transaction, in their bid to forge a stronger front to combat Jio, which is owned by India's richest man, Mukesh Ambani.
The merged entity, the brokerage said, would command a 26% spectrum market share and relegate Bharti Airtel to second place on this score. At present, Sunil Mittal-led Bharti Airtel leads the industry in terms of spectrum holding with a 21% market share, with Jio at second spot with 17%.
Vodafone Plc, the British telecom company has confirmed "ongoing talks" of merger with Aditya Birla Group-owned telecom operator Idea Cellular, to cushion itself against a price war with Reliance Jio.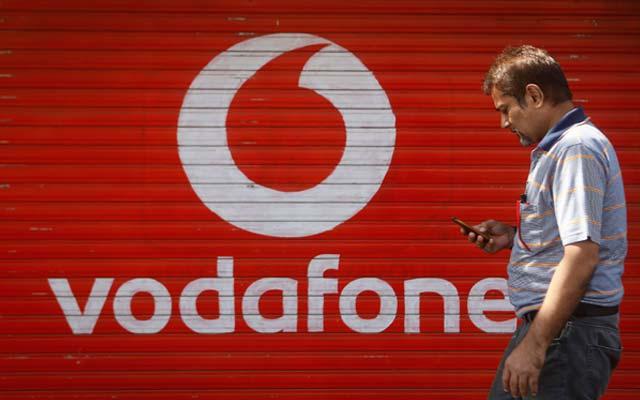 The merger would make the joint entity the largest telecom operator of the country, with 43% revenue market share in 2018-19, according to Hong Kong-based brokerage firm CLSA. Airtel will have 33%, and Reliance Jio will occupy 13% share.
"Vodafone confirms that it is in discussions with the Aditya Birla Group about an all share merger of Vodafone India (excluding Vodafone's 42% stake in Indus Towers) and Idea," Vodafone said in a statement.
According to sources, Vodafone will hold a sizeable share in the merged entity, and both Vodafone and Idea will have representatives on the board of the company.
Idea, in its statement to the Bombay Stock Exchange, said the company constantly evaluates various opportunities to enhance shareholder value, and is in "preliminary talks" to evaluate these opportunities.
"The fundamental premise of preliminary discussion is based on equal rights between Aditya Birla Group and Vodafone in the combined entity," it said in the statement.
Last financial year, 2015-16, the combined revenue share of Idea and Vodafone was 42%, while Airtel's was 31.4%.
Together, Idea and Vodafone had 416.8 million subscribers, 70% more than Airtel's 245.4 million.
Vodafone said the merger would change the shareholding structure of the Indian company. "Any merger would be effected through the issue of new shares in Ideato Vodafone and would result in Vodafone deconsolidating Vodafone India," Vodafone said in a statement.
Vodafone's indication of the merger made the Indian telecom index rally 9.5%. Idea's socks gained 29%.
In 2015-16, the combined revenue of Idea and Vodafone was Rs 81,052 crore while Airtel reported Rs 60,687 crore.
"Together Idea and Vodafone will have more fire-power against Reliance Jio's competitive moves that has already started a price war," said Sanchit Vir Gogia, co-founder and chief analyst of Greyhound Research.
However, a former telecom regulator said that the merger would require clearance from the Competition Commission of India.
The merged entity will also have the highest spectrum holding of all telecom operators in the country, which will make it better placed to offer better data services.
Idea has a larger pre-paid customer base and has a strong foothold in the Indian hinterland. Vodafone has high APRU (average revenue per user), many post-paid, customers.
In Davos, during the World Economic Forum, Sunil Mittal, chairman of Bharti Enterprise, which owns Airtel, told financial news company, "It's a perfect match. If you look at it, the match is not bad. But you know I can't sit on the minds of Vittorio (Colao) or Kumar (Mangalam Birla). The strength and weaknesses match very well. Rural-urban, structured portfolio…makes for a good business case and I would support it."
After the merger, the telecom industry will be left with three big players—Airtel, Vodafone-Idea, and Reliance Jio. Others like Reliance Communications is in talks with Airtel, Norwegian telecom operator Telenor is in talks with Aircel and MTS has already merged with Reliance Communications.
Mittal has also confirmed that Airtel is in talks with Telenor. "But I think it is in the interest of India, to give a good exit to companies like Telenor rather than wasting all the efforts. So I would say, we look at everything, but I think they are talking to many people, not just us. So I don't know what the outcome would be."
The CLSA report, published in January, added that the merger is the "best bet" for Vodafone, and that both the companies "complement each other's operational skills".
Vodafone has been attempting to list its local business for a few years. Idea is a listed entity, and gives Vodafone an opportunity to list its business without going through the process of an IPO