FREE upgrade to 4G for customers along with high-speed 4G SIM. 2GB Data free with every 4G SIM upgrade
SuperHour: 2–hour free 4G services daily for 30 days, to all prepaid customers with 4G handset and 4G SIM
Faster 4G services at 3G prices
Array of Data Packs starting from as little as INR 9 for 35 MB
Customers buying greater than 500MB packs will get upto four times the data allowance
4G RED customers to receive upto three times the current data quota
Enjoy 3-month access to FREE TV, Movies & Videos on VODAFONE PLAY as part of Vodafone 4G subscription
Leading entertainment destination with 150+ Live TV channels, over 14000+ movies and TV show titles and a wide range of all genres of music, in association with HUNGAMA PLAY and HOOQ
4G Mi-Fi that supports wi-fi connectivity for up to 15 devices
Enhanced customer experience- immediate 4G SIM exchange at multiple touch points; door-step delivery of postpaid 4G SIMs
Enjoy 4G international roaming in 35+ countries like K,Hungry,Italy,SouthAfrica,Spain,Portugal,USA,Jersey,Srilanka,Thailand , Netherlands, Romania, Germany, Belgium ,France, Switzerland, Greece & Czech Republic, many more countries to be launched in the near future

newznew (Chandigarh) : Vodafone, one of India's leading telecommunication services providers, today announced the launch of its Vodafone SuperNetTM4G service in Punjab by India's most revered Olympian, the Flying Sikh, Padmashri Milkha Singh ji. Starting with Chandigarh tri-city, the state capital and the prominent hub for business, tourism and education, Vodafone SuperNetTM4G will shortly be rolled out across major towns and cities of the state by March 2017.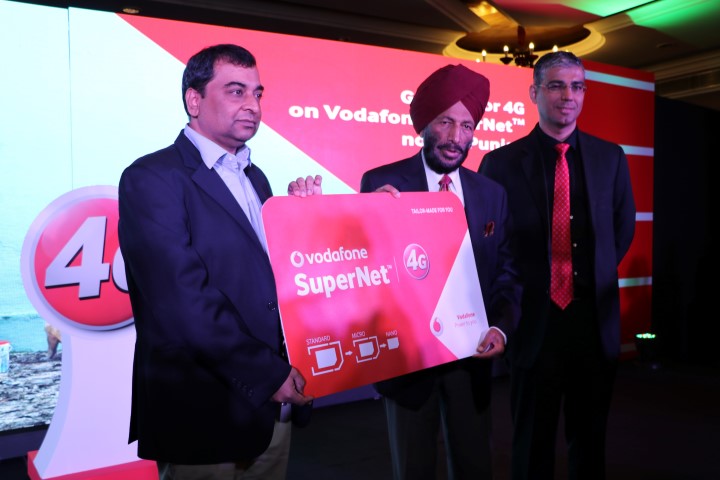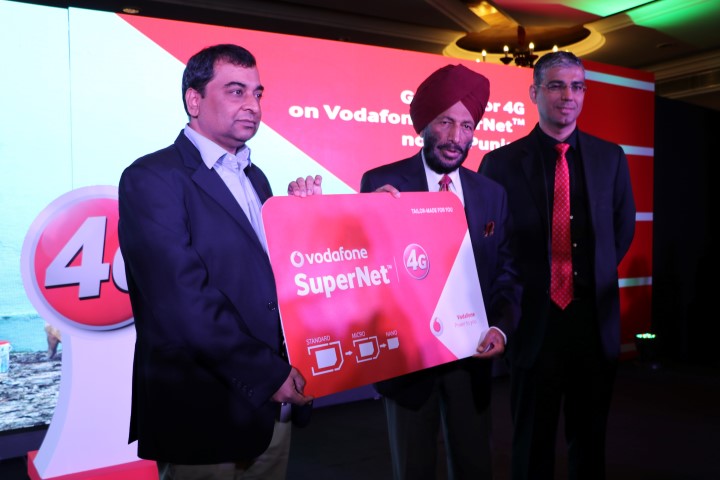 Vodafone SuperNetTM 4G will enable customers to access internet via mobile with speeds across a range of smart devices including Mi-Fi & dongles. Vodafone 4G services can be readily accessed from 4G enabled handsets offered by leading smartphone manufacturers and available across the country.
Using Vodafone SuperNetTM 4G, customers will experience a significant enhancement in their mobile internet experience with faster download/upload of videos and music, seamless video chats and will also enjoy greater ease in using their favourite apps. Customers will also adore features like high definition video streaming, mobile gaming and two-way video calling for Vodafone SuperNetTM 4G services in Punjab are built on the efficient 1800 MHz band with state-of-the-art network, and an extensive fibre backhaul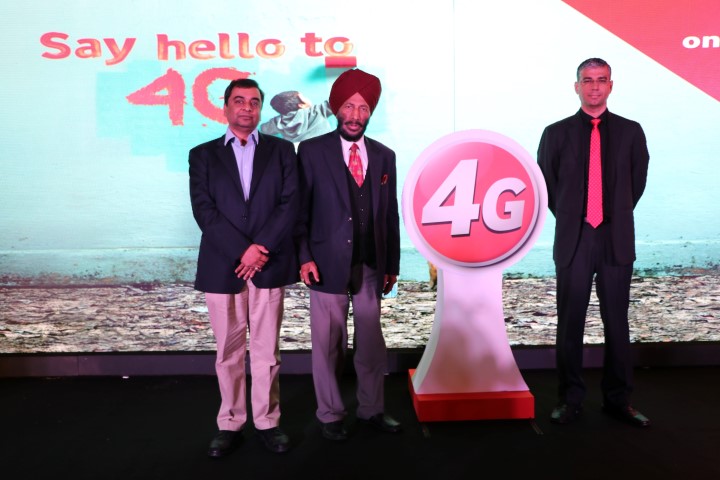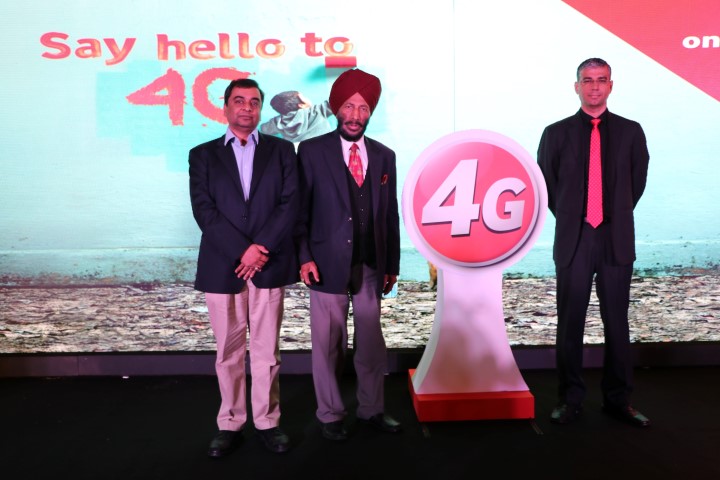 Leveraging its global network and experience, Vodafone also pioneered international roaming on 4G for its India customers visiting in 35+ countries including UK, UAE, Turkey, Ireland, Singapore, Albania, Netherlands, Romania, Germany, Greece, Czech Republic, with many more countries to be launched in the near future.
Announcing the launch of Vodafone SuperNetTM4G service in Punjab, Arvind Vohra, Operations Director, Vodafone India said, "As a steadfast partner to Digital India, we are delighted to launch Vodafone SuperNetTM4G in Punjab.  4G has the potential to revolutionize the mobile experience through powerful innovation that impacts how we work and live. Vodafone's global expertise and experience of launching 4G across 20 countries gives us a better understanding of this technology and the needs of the 4G customer. We have received overwhelming response from customers who have already experienced Vodafone SuperNetTM4G. Beginning today, our customers in Chandigarh and Mohali, can enjoy the world's largest 4G network experience.
The Vodafone SuperNetTM 4G  launch in Punjab follows the successful rollout of services in Kerala, Karnataka, Kolkata, Delhi & NCR, Mumbai, Haryana, UP (east), Gujarat, West Bengal, Rajasthan, Assam & North East, Maharashtra, Tamil Nadu and UP (west) circles. With launches planned in several other prominent locations across the country, Vodafone SuperNetTM4G coverage will be available in 2,400 towns by March 2017. The 17 circles where Vodafone is offering 4G service, contribute over 90 percent of Vodafone India's data revenues.
Speaking on the Vodafone SuperNetTM 4G proposition for Punjab, Rajat Avasthi, Business Head–Punjab, Himachal Pradesh and Jammu& Kashmir Vodafone India, said, "Punjab is a key market for Vodafone India and as a committed telecom service provider, our almost 5.2 million customers have a lot to look forward to.  Beginning with Chandigarh and Mohali, we will soon expand our Vodafone SuperNetTM4G services across the entire state of Punjab in a phased manner. We invite our data savvy customers in Punjab to make the most of the bonanza of special benefits being offered and enjoy the best mobile internet experience."
Vodafone's customers in Punjab have a bonanza of special benefits to enjoy the Vodafone SuperNetTM4G experience seamlessly. These include:
Instant SIM swap at all Vodafone stores and select retail outlets
Vodafone subscribers can also check if their SIM / Phone is 4G compatible by sending an SMS <4GCHECK> to 199
Get Door-Step delivery of Postpaid SIMS by calling the call center
Punjab is a significant growth market for Vodafone India. To cater to the growing volumes of customer usage increasing need for speed, the company invested over Rs. 2250+ cr in the state till date including 40+ cr in H1 FY17 to expand, modernize and build a more technology and energy efficient network. In Punjab, Vodafone has a large retail footprint with 220 Vodafone branded stores spread across prominent localities in the state, making it convenient for customers to access Vodafone's products and services within their neighbourhood.