VR Punjab extends a freedom stage for Students on Independence Eve: On the eve of India's Independence Day, the patriotic fervor is on a high as everyone gets ready to bring in 15th August, the most monumental day in the nation's history.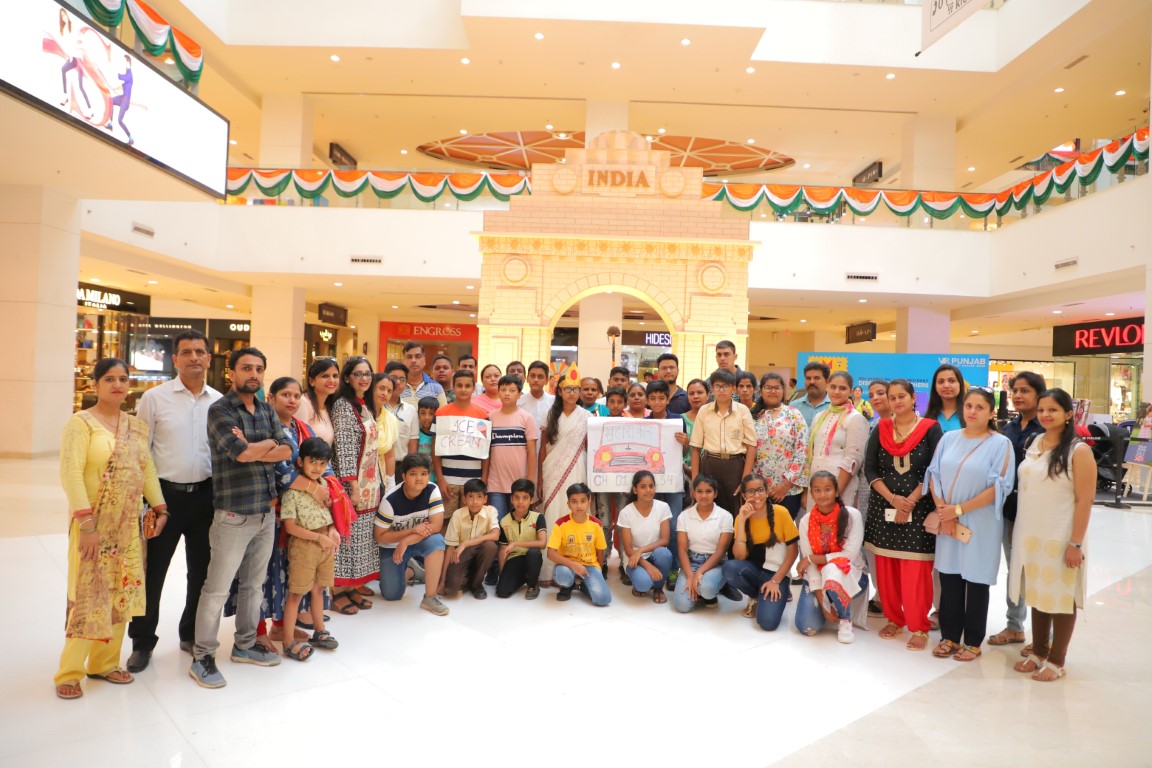 It was on this day that we, as a nation, broke the chains of labour and took our destiny in our own hands.
What then can be a more novel way of celebrating the nation's Independence Day than involving those who hold the nation's future in their hands!
Inviting young kids to share their sentiments around this great day, VR Punjab, Tricity's largest shopping destination, today hosted 45 students from Shishu Niketan School as part of the centers Independence Day celebrations.
The students were invited to perform an inspiring Independence Day Play as the center extended the Freedom Stage, a platform specially created for this celebration, to the students to express their sentiments and display their acting prowess.
"India is a great nation which is steadily moving towards taking its rightful place as a world leader which beliefs in holistic and peaceful growth of the world. A young democracy of 72 years, India has a very young population with nearly 30 percent of the country's populace aged between 0-14 years. As a young and dynamic leader of the region's retail space, VR Punjab has an inherent connect with this young population. Being the region's largest shopping destination, we take our role as a responsible leader very seriously. Through the Freedom Stage, we have made an effort to help this young population take pride in our great nation and showcase their talent at the same time. We feel humbled when we get an opportunity to associate with novel institutions like Shishu Niketan School, who are doing great job of shaping the future of our country," said Pankaj Renjhen, COO, Virtuous Retail.
The play by the 45 students from Shishu Niketan School was held between 5:30 to 6:30 pm at the Freedom Stage in the Social Hub area of the mall. The play, centring on Independence Day, evoked patriotic sentiments from their parents as well as the mall patrons who applauded their effort. The air was filled with sense of pride towards our great nation as all mall visitors got into the spirit to welcome the Independence Day with gusto.