Vrbo Vacation Rental Listing Guide: If you're a host, you probably want your home to be seen by as many people as possible, and a Vrbo listing may assist you in accomplishing that objective.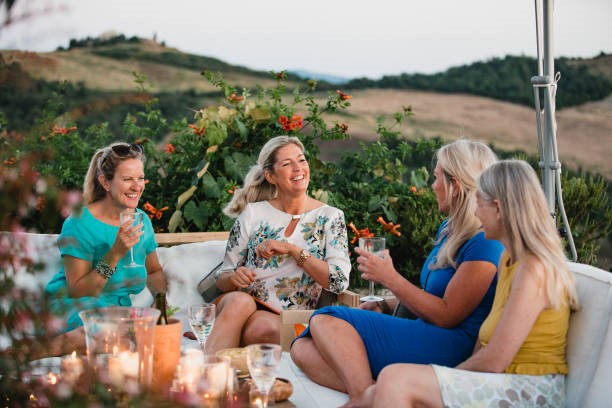 Vrbo is one of the leading online travel agencies (OTAs) globally, with 3 million views each month on its website. How much of a difference will a Vrbo listing make in the booking rate? Then there's the question of how to make your listing stand out from the crowd.
When it comes to creating a Vrbo listing, how much does it cost?
For Vrbo hosts, there are two different sorts of listing fees to choose from. Depending on your projected yearly revenue, one of these fees will be more appropriate for your company.
There is a one-time yearly cost
Customers that subscribe to Vrbo pay an annual subscription fee of $499, which the company collects. This cost covers every booking that comes in during the year.
There is a fee for each booking
The second option available to hosts is to charge a fee for each booking. Hosting companies like Vrbo earn a 5 percent commission charge for each reservation they receive, in addition to a 3 percent credit card transaction cost.
Every Vrbo listing fee comes with a benefit. You must, however, be certain that the number of reservations you get will surpass the amount of the charge. Consider paying a one-time charge rather than a monthly cost if you are a host who leases out your space all year long. If you only have active listings for a portion of the year, the charge per booking is the most cost-effective choice for you.
What is the best way to get in touch with Vrbo?
If you have any issues regarding your account or listings, you can contact the Vrbo customer care team by calling 1-877-202-4291 (in the United States) or visiting help.vrbo.com (in the United Kingdom).
To create a Vrbo listing, what do I need?
You will need to collect the following information before you can make a listing on Vrbo:
The location of the property
The fundamentals of the property's operation (its type, size, number of rooms, etc.)
Photographs of the property taken using a digital camera
Your fees (nightly rate, cleaning fee, etc.)
Your financial information, such as your bank's name, the kind of account you have, and the account number.
How to Create a Vacation Rental Listing on Vrbo (Step-by-step Instructions)
Creating a listing on Vrbo is straightforward and takes just a few minutes.
In your Vrbo account, go to the Listings tab and pick the option to create a new listing.
From the drop-down menu, choose the kind of property that will be used for your holiday rental.
Specify the specifics of your home, such as the number of bedrooms and bathrooms it has.
Enter the physical address of your vacation rental property.
Include any last contact details to finish the listing, such as a phone number that Vrbo may use to reach you before closing the listing.
Your vacation rental listing will be ready to go live as soon as you have finished the uploading procedure.
How Can I Make My Vrbo Listing More Visible?
As soon as you have finished creating your listing, be sure to optimize it by following these specific Vrbo listing tips:
Make eye-catching photographs.
Photographs of your house for sale should be eye-catching and show off the greatest features of the property. Visitors to your Vrbo ad will be drawn in by your photos, which are one of the most crucial drawcards. They provide prospective visitors with an impression of the facility's size and amenities.
Check to see that you have photographs of every room in your home, in addition to photographs of the surrounding area. To attract your ideal visitors, try to draw attention to the essential characteristics your resort offers (for example, convenient access to public transportation).
Come up with a catchy title.
Users will see your title as the first thing they see in their search results, so make sure you have a catchy title! Your listing title should work with your photographs and rental description to create a cohesive look. In addition to describing your property, your title should also emphasize its most advantageous features.
Create a title that is descriptive of your property, such as "Breathtaking city apartment with magnificent views." nothing distinguishes the property when described as a "2 bedroom flat with a garage" in writing. Most readers will likely scroll down and not click on the link to find out more.
It's also possible to include other amenities in your description, such as "Enjoy a peaceful weekend trip in an apartment with a hot tub." Remember to change the headline of your post to include any current specials or bargains you are offering, such as "Easter weekend special – 30% off" or something similar.
Make it possible to make reservations and payments online.
As a result of the continuing COVID–19 epidemic, a greater number of visitors are choosing vacation rentals that allow them to book, pay, and use additional services online, among other things. Guests may quickly make reservations, and hosts can easily fill their reservation calendars, increasing their occupancy rate. It makes the booking procedure easier for both parties if you provide your visitors the opportunity to reserve and pay for their rental on the internet.
Gather favorable testimonials.
Positive evaluations provided by previous guests may influence the choice of a current visitor to book with you. As a result, it is critical to establish a strong foundation of five-star evaluations. Make every effort to ensure that your communication and hosting are consistent with this.
Frequent communication with your visitors and thoroughly cleaning your property will encourage your guests to give great evaluations. After they have completed their purchase, you may also write them a review. Try to reach out to dissatisfied visitors and address the issue before they go online and submit a negative review about your establishment.
Conclusion
Hosts might grow overwhelmed and become trapped in a loop of everyday duties that are repetitious. The most effective way is to utilize holiday rental software, such as Lodgable to manage your rentals. This all-in-one hosting software may put your vacation rental company on autopilot and allow you to focus on other aspects of your business. You can manage all of your listings across Airbnb, Vrbo, and Booking.com from a single user interface.