Watch 30 Weds 21 Season 2 (2022) Full Episodes Online: 30 Weds 21 Web Series Online (2022): 30 Weds 21 is the Telugu mini web series that garnered millions of views on the YouTube platform.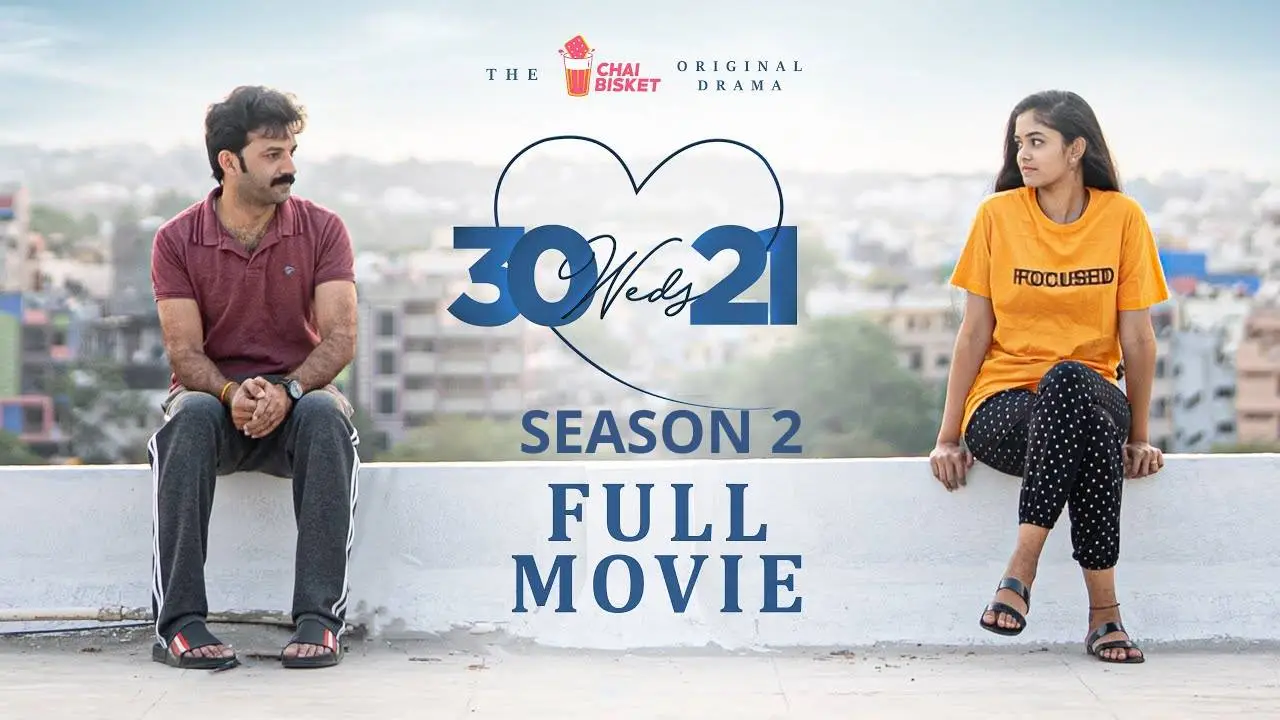 After the blockbuster hit of 30 Weds 21 Season 1, the team brings sequel 2 with fresh charm content and revamped episodes. 30 Weds 21 Season 2 stars Chaitanya Rao, Ananya in the important roles.
Watch all the latest episodes 30 Weds 21 Season 2 web series on Girl Formula YouTube from February 14, 2022.
30 WEDS 21 SEASON 2 WEB SERIES ONLINE (2022)
The story revolves around the unconventional love between a 30-year-old IT professional guy and a girl aged 21, who recently passed out from college. The lead pair Chaitanya, Ananya portrayed beautifully with scenic locations and this series shows the age gap between the newly married couple with breezy love. 30 Weds 21 Season 2 episodes will be available from February 14.
30 Weds 21 Web Series Season 2 Cast
Here's the main cast list of 30 Weds 21 Season 2,
Ananya as Meghna
Chaitanya Rao as Prudvi
30 Weds 21 Season 2 Teaser
Watch the latest 30 Weds 21 Web Series Season 2 Teaser 2022 here,
30 Weds 21 Season 2 Details
Check out the full details of 30 Weds 21 Full Movie,
Series Name: 30 Weds 21
Season: 2
Episodes: 1- 6
Cast: Ananya, Chaitanya Rao
Release: February 14, 2022
Available: Girl Formula YouTube Channel
Language: Telugu