Watch Meet Cute (2022) Web Series Episodes Online On Sony LIV: Meet Cute is love romantic drama series directed by Deepthi Ghanta. Actor Ghanta Naveen Babu (Nani) and Prashanti Tiprneni produced this series.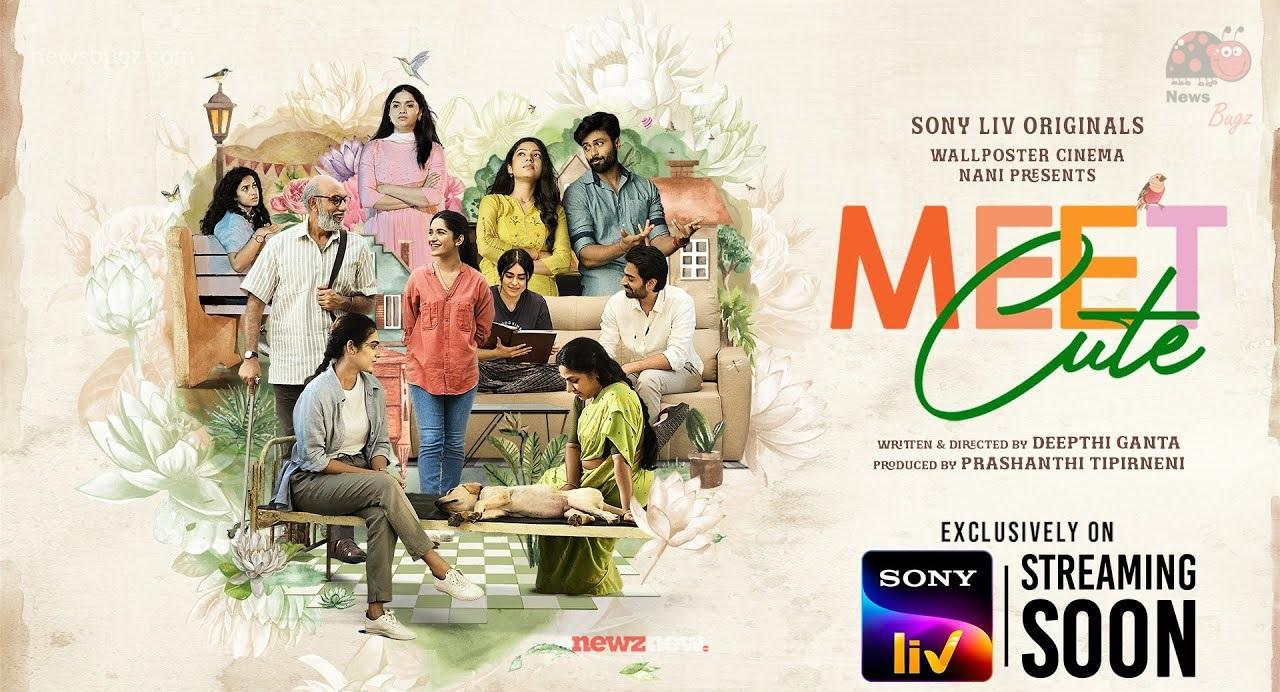 The cast includes Ashwin Kumar, Varsha Bollamma, Ruhani Sharma, Aakanskha Singh, Adah Sharma, and others. Meet Cute is the fourth film for Wall Poster Cinema Production. It is scheduled to release five episodes. The release date for this series is not slated yet.
Vijai Bulganin was roped in for composing songs and background scores for the series. Vasanth worked as a cinematographer and Garry BH was in charge of editing. From the details acquired from the teaser, it seems each episode has a unique story.
The package of love, romance, fights, and separation is the main crux of this series.
Watch Meet Cute (2022) Web Series Episodes Online On Sony LIV Episodes
Episode 1: Meet the Boy
Ashwin Kumar, Varsha Bollamma, Sri Vidya P, Sameer Malla
Episode 2: Old Is Gold
Sathyaraj, Ruhani Sharma, Raaja Chembolu
Episode 3: In L(AW)OVE
Rohini, Aakanskha Singh, Surekha Vani, Dheekshith Shetty, Sripriya Iduri
Episode 4: Star Struck
Adah Sharma, Alekhya Harika, Shiva Kandukuri
Episode 5: Ex – Girl Friend
Sunainaa, Sanchitha Poonacha, Govind Padmasoorya, Kivish, Kalyani, Natarajan, DD Srinivas
Watch Meet Cute (2022) Web Series Episodes Online On Sony LIV Teaser
Meet Cute Web Series Details
Here are the complete details of the Meet Cute (2022) Telugu Web Series,
Web Series Name: Meet Cute
Director: Deepthi Ghanta
Producer: Ghanta Naveen Babu, Prashanti Tipirneni
Season: 1
Episodes: 5
Runtime: 30 – 45 minutes (Per Episode)
OTT Platform: Sony LIV
Release Date: Yet to be updated