uBadan Part 3 web series watch online all episodes on the official Ullu app. The web series got a good response from fans and critics for its presentation. The comedy-drama series has released 4 more episodes on 4 April 2023.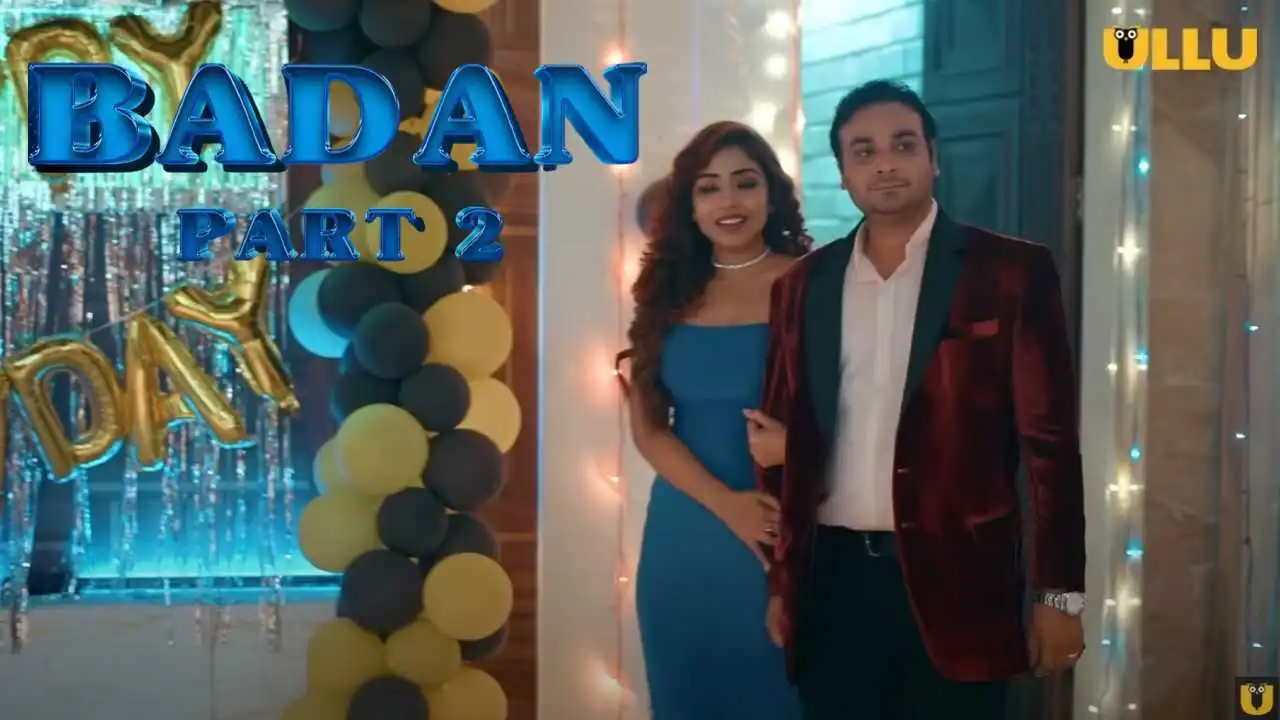 Earlier, fans loved previous Ullu web series for their engaging storytelling and captivating performances.
Badan Part 3 web series cast Aayushi Jaiswal, Leena Singh, Alendra Bell in the lead roles. Badan Part 3 web series consists of 4-6 episodes of 25-30 minutes each.
You can watch online Badan Part 3 web series all episodes on Ullu App. Previously, Ullu App released Imli web series featuring Nehal Vadoliya in key roles. Badan web series is created in the same vein as Jaal web series, almost a pulp fiction style where stories are connected to each other.
Badan Web Series Cast
Ashraf Ahmed
Aayushi Jaiswal
VIshes Gupta
Jaudeep Kalsi
Manu Rajput
Leena Singh
Alendra Bell
Hemant
Bandna
Aditi
Prashant
Aditya
Gaurav Singh
Marcell D'Cruz
Badan Part 3 Web Series Story
The Badan Part 3 web series episode 1 starts with a car sequence where Aayushi Jaiswal confronts her boyfriend about the whole scenario. She asked him to get some proof that her husband is cheating on her so she could take action against her husband.
After a long romantic session, he went to the café to get something on the new girl who is having time with Aayushi Jaiswal's husband. He confronted Leena Singh and waited for Aayushi Jaiswal's husband to come and create a scene.
In Badan Part 3 web series episode 2, we get to see another interesting scene where Leena Singh stole the show. Even though she is in the Badan web series as second fiddle, her scenes are more engaging and captivating than Aayushi Jaiswal.
Once he created a video of them, Aayushi Jaiswal revealed the big twist as she works as a madame. She talked out everything about the plan and how they both Leena Singh and Ashraf Ahmed are now trapped. She could involve police as Aayushi Jaiswal has all the dirt on both of them.
In Badan Part 3 web series episode 3, the show is more about an epilogue showing aftermath of what happened post revelation. Leena Singh and Ashraf Ahmed were forced to work as call boy and girl respectively for elite clients. For a brief glimpse we see Alendra Bell in the web series as well.
Badan Part 3 web series has released all episodes featuring Aayushi Jaiswal, Leena Singh, and Alendra Bell in captivating avatars. Ullu promises to bring all new exciting web series similar to Badan Part 3.