Kila Bedi Sahib at Una decked up with flowers and lights geared up to welcome the bride to the youngest Bedi, a scion of the family that traces its descent from Sri Guru Nanak Dev Ji's son Baba Lakhmi Das. "My spirits soared at the invitation", exclaims Daler Mehndi.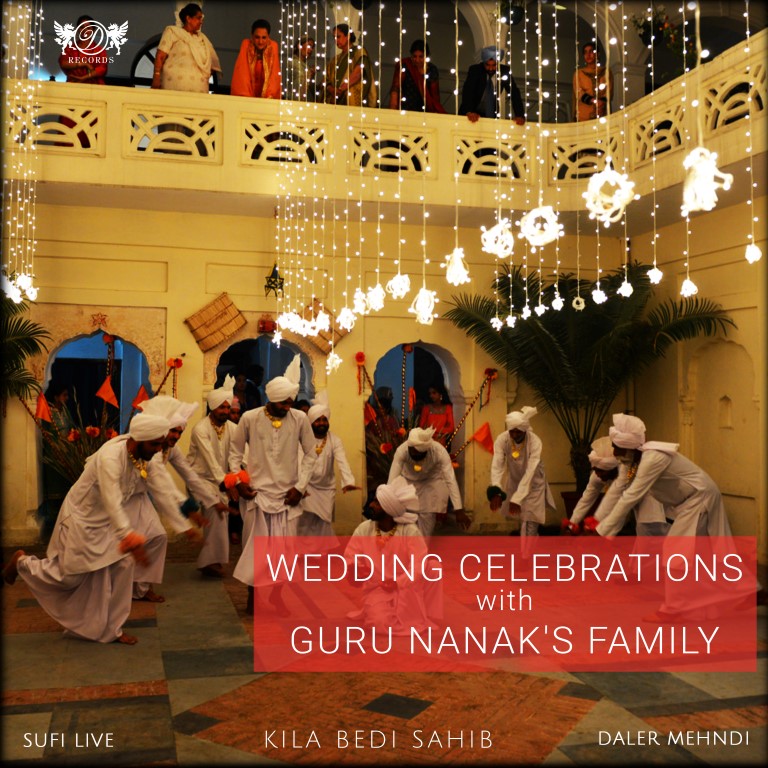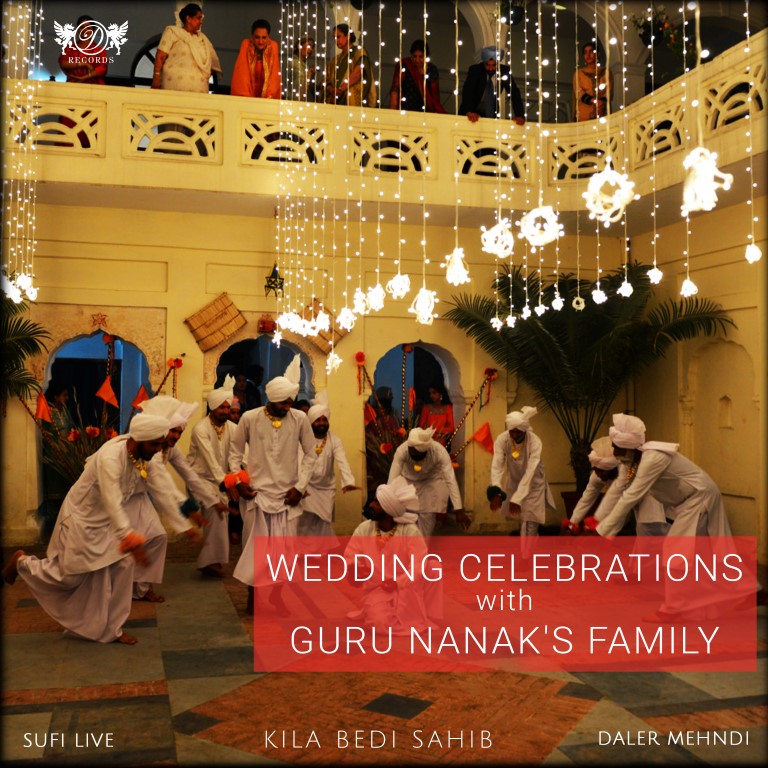 For him it was like a dream, like a child who gets excited to go to his best friend's birthday bash. He shared with his team the joy of having to perform Sufi at the Guru Sahab's family. He goes on to explain, "I am eternally indebted to have been born into a sikh family, that too to the Hazoori  Ragi at Takht Sri Patna Sahib, I got trained in music through Gurbani Keertan and now this opportunity to perform at Kila Bedi Sahab, at the current residence of Baba Sarabjot Singh Bedi came as a blessing. My schedule was choc o bloc with shows, from Bangalore to Patna to Hyderabad, I knew Una Sahib would be difficult to adjust but it was destined to happen" "Starting with the traditional wedding folk Jeevey Bannra, to the Divine blessings to the newly wed with De Asees Kaheh Jagdeesh, the performance revealed itself to me. 
Hope this joy of performing resonates with you. For me, it was a delightful divine experience to perform at Kila Bedi Sahib for the wedding at Guru Baba Nanak ji's family function amidst the historic environs of Una Sahib, the ambience, rich heritage past adding spewing positive vibrations for us and the ones present there. 
Wish I could transport each listener to that beautiful palace 100 odd kilometers ahead of Nangal, in the scenic state of Himachal, engulfed with the aura of Its historic past of Guru Sahab, simplistic  resplendence enough to bring your wandering minds to a serene stillness, steering you on an inward journey. 
The ancient well, the octagonal Gurdwara Sahab, the entrance arch, the driveway the flowers shrouded with lights, Guru Sahab – influenced my performance that evening.
Rab Rakha", shares Daler Mehndi