Kolkata is an amazing place to live. The Food and the culture are wonderful. The city celebrates even the most modest of festivals in the grandest of manners. The Hustle and the Bustle liven the streets. There is ample freedom, be it speech, be it expression. It is one of the most educated and well-cultured places in India. Women are respected and loved, people are free to do and say things, and there is no known influence of gang violence. Meals can be as cheap as 20 bucks and local tourism includes a lot of free places to go and visit, like scenic parks, lakes and the kind. Then there is a wonderful education.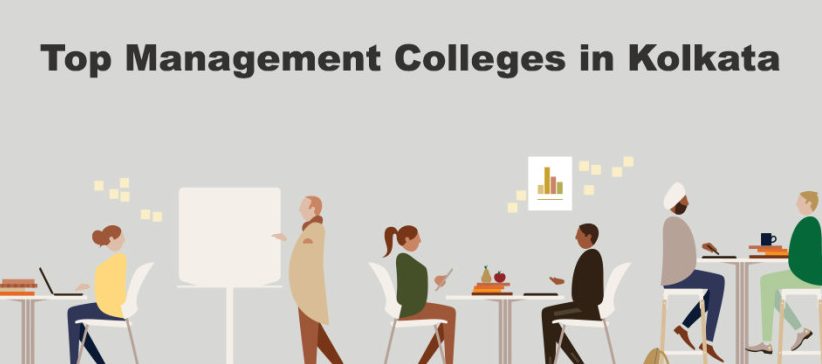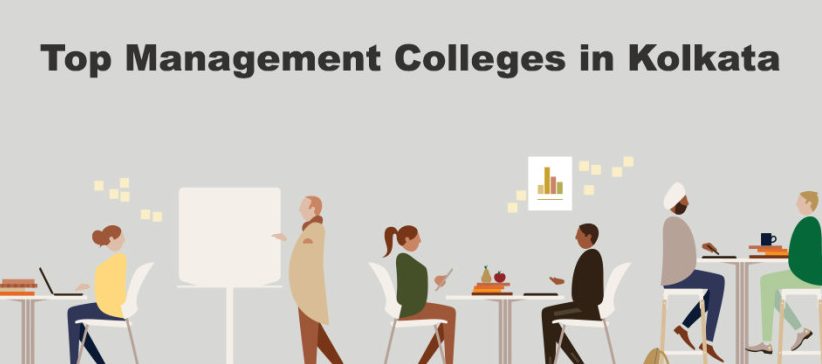 Kolkata has been revered as a center of education since the rule of the British during the 19th and 20th centuries. Many notable personalities have completed their education in Kolkata such as the first two Presidents of the Indian republic, Dr.Rajendra Prasad, and SarvapalliRadhakrishnan; Finance Minister of West Bengal – Ashok Mitra; fashion designer – Agnimitra Paul; the first female physician from South Asia – KadambiniGanguly and many more.
Thus it should be plenty obvious how proud Kolkata is of its education system. If you are an MBA aspirant asking yourself "Why should I study in Kolkata?" Or "Which colleges to choose from?", then below is a list of your queries.
INDIAN INSTITUTE OF FOREIGN TRADE (IIFT) KOLKATA
IIFT Delhi is one of the best Institutes in India for MBA and IIFT Kolkata certainly does proud to that name. It is one of the finest institutes for PGDM in Kolkata.
Ranking and notable achievements: IIFT was ranked 30 among management schools in India by the National Institutional Ranking Framework in 2017 and 11 by Business Today's "India's best B-schools 2016". Business Standard has ranked the institute in its top group "Super League 1", with an overall percentile of 95%.
Admission: IIFT exam and GMAT (For NRI and foreign students). No age restriction exists for the candidates who want to study in IIFT.
Placement: Three IIFT students have bagged a package of more than RS. ONE CRORE p.a. and six students have got more than 75 lakhs p.a.in International Placements. 94 companies visited our campus to recruit IIFT students in the year 2016-17
Other notable facts: IIFT boasts of some very prominent figures as its alumni members, namely S.K. Roongta, former chairman of Steel Authority of India Ltd and Rashesh Shah, founder of Edelweiss Capita. In addition, the Institute publishes a quarterly journal Foreign Trade Review.
INDIAN INSTITUTE OF MANAGEMENT (IIM) CALCUTTA
IIM Calcutta is one of the prominent B-schools in Kolkata. Along with IIM A and IIM B, IIM Calcutta is counted amongst the Top 3 B-schools in India. In Kolkata, IIM C undisputedly remains the best PGDM College, not only in Kolkata but in all of India.
Ranking and notable achievements Worldwide, the Financial Times has ranked IIM Calcutta #23 in its Masters in Management Ranking 2016 and #95 in its Global MBA Ranking 2017. The QS Global 250 Business Schools Report 2017 ranked it 10 in Asia-Pacific's Top 20 Business Schools for Employability. IIMB was ranked third among management schools by the National Institutional Ranking Framework in 2017 and 39 overall. It was also ranked second by Business Today's "India's best B-schools 2016" and by Outlook India's "Top 100 Management Schools" of 2016
Admission: CAT and GMAT (For NRI and foreign students) are accepted for admission.
Placement: The 356-strong final batch at IIM-C bagged as many as 423 job offers, made by 83 companies. A total of 198 job offers were made during the final placements.
Other notable facts: IIM Calcutta has a 15,000+ strong alumni network, which is the greatest fact about IIM one could possibly know. Sunil Alagh, former MD and CEO of Britannia Industries; Mukund B.S., co-founder of ReNewIT and MD of Sriram Eco Raksha Computer Services Pvt Ltd; AjitBalakrishnan, founder and Chief Executive Officer of Rediff.com and Chairman of the Board of Governors of IIM Calcutta; Ashish Chauhan, Managing Director and CEO, Bombay Stock Exchange; PranayChulet, co-founder and CEO of Quikr, and Sunil Duggal, Chief Executive Officer of Dabur are just a few of the prominent alumni of the prestigious IIM Calcutta.
ARMY INSTITUTE OF MANAGEMENT – [AIMK], KOLKATA
Established in the year 1997 by the Indian Army under the aegis of Army Welfare Education Society, AIMK Kolkata is a great option to consider for students aspiring for MBA.
Ranking and notable achievements:  AIMK is accredited by NAAC (The National Assessment and Accreditation Council).
Admission: AIM conducts two-year full-time residential MBA programme with 120 students per batch out of which 80% (96) seats are reserved for Army wards and balance 20% (24) seats are for General category. The admissions are solely on the basis of CAT scores.
Placement: Placement at AIMK is one of its strongest points, with average package reaching 6 lakh per annum, while the highest is an impressive 14 Lakh per annum.
Other notable facts: Army Institute of Management is one of the most famous B-schools in India. Although the majority of the population who studies there are children of army officers, the general population that enters the gate of AIMS has high praises for it. The campus is situated inside army area, which is why discipline is also very high on campus. There is a gymnasium for boys and girls, a football/cricket ground, badminton court, volleyball court, a basketball court, and an indoor table tennis block. Also, a swimming pool and other sports facilities are provided at the nearby Army Campus.
INDIAN INSTITUTE OF SOCIAL WELFARE & BUSINESS MANAGEMENT (IISWBM) KOLKATA
A joint initiative taken by the University of Calcutta, the Government of West Bengal, the Government of India and the captains of industry in India to set up for the first time a management education institute in India, IISWBM Kolkata was established in in the year 1953, and has successfully kept accomplishing the aim for which it was set up year after year.
Ranking and notable achievements: Ranked 40th by business today in 2016
Admission: Admission into MBA program is solely based on CAT exam.
Placement: in Marketing, one can get packages of 6–7.5 lakhs p. a. Average package in marketing can be around 5 lakh per annum.
Other notable facts: The alumni base of IISWBM is quite strong. SumantraGhoshal, Founder, and Dean of Indian School of Business; Partha Chatterjee Minister for Commerce & Industries, Government Of West Bengal make the Institute proud. Other notable personalities include Arindam Sil, film actor, director and producer; ShiladityaPatranabis, actor; Lakshmi Niwas Mittal, Chairman and CEO of ArcelorMittal; and Bhaskar Das, Executive Director – Times of India.
INTERNATIONAL INSTITUTE OF BUSINESS STUDIES (IIBS) KOLKATA
IIBS Kolkata is a great institute for students looking for an MBA and has made a mark for itself in the field of management studies, providing the most innovative & updated curriculum to its students.
Ranking and notable achievements: India's most preferred MBA College Survey Jan-2015, was awarded the 8th rank under "Top 10 B-Schools in India", 3rd for "Academic Excellence", and 3rd for "Placements" in a survey-2014 by Silicon India.
 Admission: IIBSAT, CAT, MAT, XAT, GMAT, CMAT are accepted for admission
Placement:  The average CTC for IIBS Kolkata is 5.55 Lakh per annum, although statistics weren't available by the college. Still, the college claims an impressive roster of recruiters such as Kotak Mahindra, India Bulls, TITAN eye etc.
Other notable facts:  According to alumni testimonials, the Institute appears to have a satisfactory study and training regime, with students praising the Institute for providing them a great opportunity.
INTERNATIONAL MANAGEMENT INSTITUTE (IMI) KOLKATA
Established in 1981 with a campus in New Delhi, the International Management Institute (IMI) was India's first corporate sponsored business school. Later in 2010, two more campuses came up in Kolkata and Bhubaneswar to enable bright young minds from eastern India to gain access to the world-class IMI management pedagogy.
Ranking and notable achievements: As per the 'India Ranking Report 2016' issued by the National Institutional Ranking Framework (NIRF) developed by the Ministry of Human Resource Development, Government of India, IMI Kolkata ranks #12 among the management institutes in India.
Admission: CAT, GMAT, XAT scores are accepted for admission into the management curriculum.
Placement: Highest pay 15 Lakh per annum, average package 6.23 Lakhs per annum.
Other notable facts: According to ArindamBanik, Director of IMI Kolkata, an international research focus is inextricably linked with effective management training. The objective is to support companies in a changing world by combining theoretical progress and their implications in business. The Institute's faculty members are actively engaged with various research projects sponsored by globally recognized agencies and universities such as the National Foundation for Corporate Governance.
INTERNATIONAL SCHOOL OF BUSINESS & MEDIA (ISB&M) KOLKATA
Standing tall amongst the best of colleges in India, with a high-quality education, ISB&M Kolkata has risen to the position of being among the top 10 management schools in Kolkata.
Ranking and notable achievements: 37th in top B-schools by MBA Universe.
Admission: Candidates with any one of the scores of CAT, XAT, MAT, ATMA or CMAT will be considered for selection.
Placement: As per college claims, the highest salary is 11 lakh per annum and the average salary is 5 lakh per annum for 2016.
Other notable facts: ISBM has an impressive list of alumni, featuring prominent personalities such as RahoulSawani, business director at DuPont, Singapore, ShubhaShridharan, director-organizational development, Amsterdam, and ParulSaxena, Investment Administrator in HSBC, London, to name just a few.
MANAGEMENT DEVELOPMENT INSTITUTE (MDI) MURSHIDABAD
Known for its academic excellence and continuous innovative teaching methodologies, MDI Kolkata stays in the top among PGDM colleges in the city.
Ranking and notable achievements: MDI was ranked 16 among management schools in India by the National Institutional Ranking Framework in 2017, sixth by Business Today's "India's best B-schools 2016" and ninth in India by Outlook India's "Top 100 Management Schools" of 2016.
Admission: CAT scores are accepted for admission
Placement: The Institute claims a Highest of 11.6 Lakh per annum for its students, with an average of 5.6 Lakh per annum.
Other notable facts: On 24th August 2014, MDI Murshidabad Campus was inaugurated by the then Hon'ble President of India Shri Pranab Mukherjee in order to launch Post Graduate Program in Management. Classes for the 1st batch (2014-16) of PGPM comprises of 19 students representing different parts of India, who also commemorated the convocation for the first batch in 2016.
INSTITUTE OF ENGINEERING AND MANAGEMENT GROUP – [IEM], KOLKATA
IEM Kolkata is another great institute which is counted among the top 10 private institutes of PGDM
Ranking and notable achievements: IEM has been ranked 'A' Category by NAAC (National Assessment and Accreditation Council)
Admission: CAT and JEMAT
Placement: Highest campus offer was Rs 15.5 lacs per annum, and the current batch of 2016, students have passed out with 1-2 job offers
Other notable facts: Although IEM Kolkata doesn't provide names for its notable alumni on its home website, it mentions that they are working in top positions as managers and directors at the following,
Business Intelligence / SAP Crystal Reports Developer at AVCO Consulting, Inc., Lansing, Michigan
Program Manager at SLK, Bengaluru
Project Leader at Oracle, Hyderabad
Staff Engineer at Juniper, Bengaluru, Karnataka
Research Lead at Tata Consultancy Services Ltd, Kolkata
Co-founder at vCreatek Consulting Services Pvt. Ltd., Pune
DEPARTMENT OF BUSINESS MANAGEMENT, UNIVERSITY OF CALCUTTA, KOLKATA
Affiliated to the Calcutta University, the Department of Management has been known for their quality.
Ranking and notable achievements: Ranked 72 for MBA by Business Today 2016
Admission: CAT and JEMAT
Placement: Placement records are decent and one of the best(for MBM) considering the Return on Investment, due to the extremely low fee Average Salary package lags but it is still above 5lacs per annum on an average.
Other notable facts: Research Projects and Consultancy Programs is one of the stronger points of the department of business management. In the preceding years, the department conducted several research projects on applied issues sponsored or supported by bodies such as Indo-Dutch Project on Development Alternatives (IDPAD), Industrial Finance Corporation of India (IFCI), Indian Council of Social Science Research (ICSSR), West Bengal Electronics development Corporation (WBEIDC) and many others. Even currently, there are 6 projects under research in the college, one of which is in relation to University Grants Commission (UGC).
HERITAGE BUSINESS SCHOOL (HBS-KOLKATA)
Affiliated to the MaulanaAbulKalam Azad University of Technology, formerly known as Management Education Centre, (HIT – MEC) was established by KBT in 2003.
Ranking and notable achievements: HBS has been ranked as among the top 30 private B Schools in the country in 2016 by Business World. HBS has been ranked as 'Management College of the Year 2016' on an All India basis in December 2016 by Higher Education Review. Business Standard has ranked HBS as the only B School under MAKAUT which qualifies in 2016 to be rated in Super League A.
Admission: The College accepts a score from CAT, JEMAT, CMAT, MAT, and XAT.
Placement: The College boasts of more than 120 recruiters in their on-campus placements, although the figures and statistics were not available at the moment.
Other notable facts: HBS faculty regularly publish their work in reputed refereed national and international journals. The faculty at HBS have together published a total of 8 books, 140 journal articles (both national and international).
The management colleges in Kolkata thus provide great opportunities for students thinking of pursuing MBA. As discussed in the beginning of the article, Kolkata is not only a place for great studies but a great place to live. The culture, the freedom, the beauty of the state, coupled by the fact that many prominent figures relevant to Indian history lived and studied there, makes it an ideal place for young and inspired minds. Kolkata makes a great case for itself, especially when considering management colleges. Hope this list helps you find your answers. All the best!