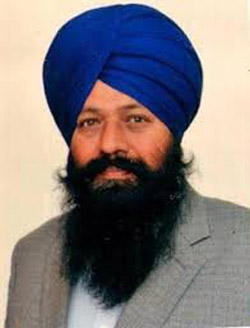 NewZNew (Chandigarh) :  "Jail inmates are part of our society; the Punjab government has been introducing various welfare activities for their rehabilitation into the mainstream society."
Disclosing this here today Jails Minister Mr. Sohan Singh Thandal said since ages the jails have been termed as 'Sudhar Ghar' incorporating the same philosophy inmates in Punjab jails are being counseled, trained and are being imparted professional and technical training so as to rehab them in mainstream.
Divulging the details of various welfare activities that have been introduced by the department, Mr. Thandal said that under the 'Inmates and Employees Welfare Society' canteens, banking, RO systems and other sports activities are being operated successfully in jails. He said that the other prominent activities being run in jails including vocational training, art of living, yoga, agriculture/horticulture training similarly for the women inmates special medical camps, counseling sessions are being conducted by the society.
Mr. Thandal said that the welfare canteens are being operated purely on professional basis. He said the monthly sale of these welfare canteens is Rs. 2.16 crore and these canteens preparing quality eatables and bakery products. Mr. Thandal said that for the day caring and education to the children belonging to women jail inmates three state-of-the-art crèche have been established in central jails namely Patiala, Sangrur and Ludhiana's women jail with the collaboration of 'Sarbhat Da Bhala Trust'.  He also informed that Reverse Osmosis systems have also been installed in Ludhiana, Patiala and Ferozepur jails to provide potable drinking water to inmates.
The Minister also said that the government was also facilitating jail staff with various services including providing them life insurance cover of Rs. 1.25 lakh besides Rs. 8 lakh accidental insurance cover. He said that there were special provisions to provide loans to jail staff with attractive incentives.