India's Pollution Solutions – Agam Berry
With India's economy continuing to grow rapidly by the day, her cities become increasingly congested. More people in the cities means more industry, more people burning coal to keep warm, more cars, more traffic, and more pollution. India is one of the most polluted countries in the world, with Delhi being the world's most polluted city. According to the World Health Organization, the air pollution was linked to the death of 1.5 million people in 2012. The pollution in Delhi is so bad, that breathing in the air has been likened to smoking 50 cigarettes a day. Directly outside the city, crop burning is a common practice that also greatly contributes to the problem in urban areas.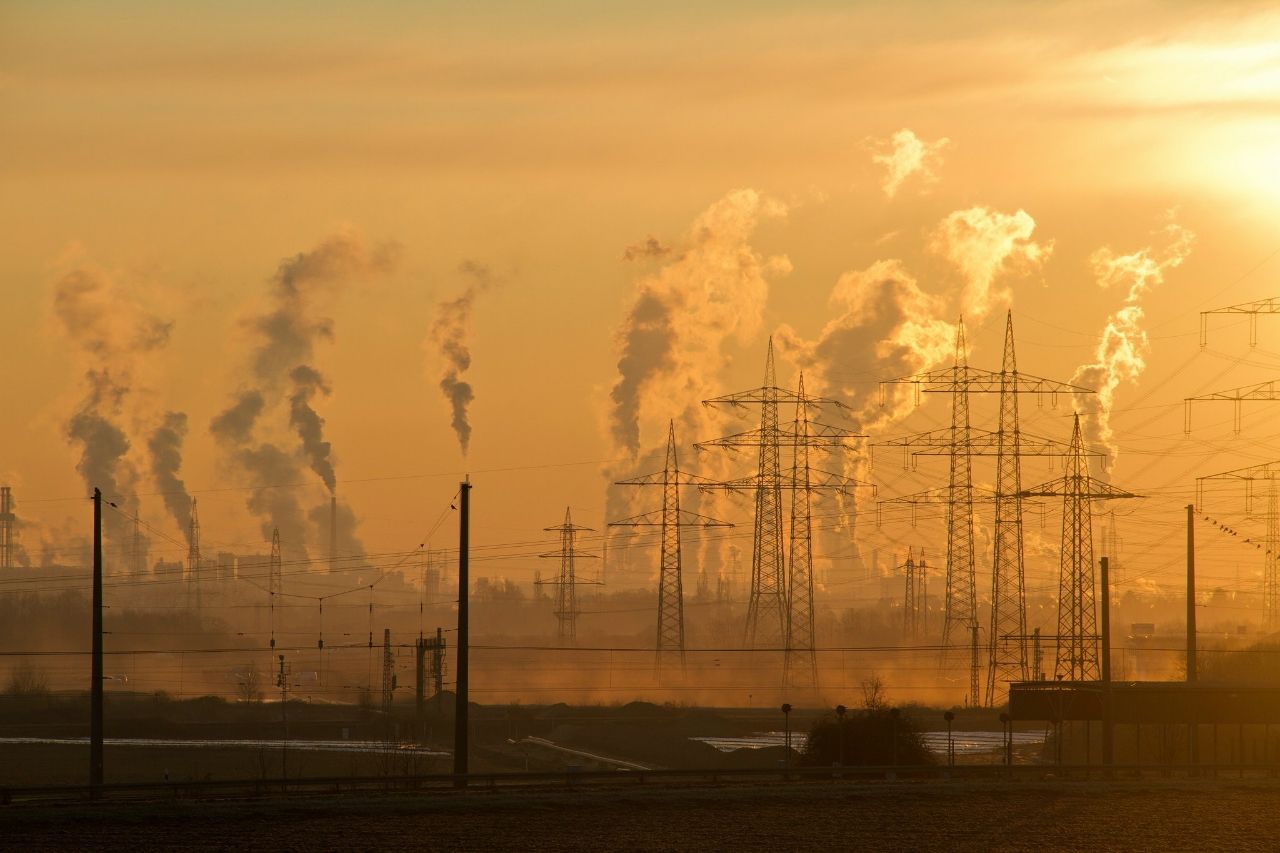 It's important that the Indian government takes steps towards finding a solution to the pollution problem, as it will only get worse as the economy continues to improve. As more and more companies set up shop in India, too, they too will be responsible for keeping their emissions to a minimum. We spoke to Quantified Commerce, a vertically-integrated company that builds digitally native brands, about the importance of finding solutions to India's pollution problem.
On November 8, 2017, the air pollution was so high that it reached an Air Quality Index of 999, nearly 500 points above the worst possible category: Hazardous. When the Air Quality Index reached that number, Delhi's chief minister, Arvind Kejriwal, even went as far as to call Delhi a "gas chamber."
Breathing in the air in Delhi can literally hurt you. Hospitals in Delhi reported a 20% increase in the number of patients with polluted-related issues. The problem is an airborne particle that gets jammed in the lungs. According to the WHO,  concentrations of particles over "25 micrograms per cubic meter" are unhealthy. Delhi is usually between 200 micrograms and 500 micrograms per cubic meter. The inhalation of these particles can lead to heart attacks, strokes, asthma, and cancer. India's citizen are tired of breathing in poison, and they demand that the government does something.
Shortly after the horrendous November 2017 air quality reading, the government shut down schools as to not expose children to toxic air.  That year, authorities also announced higher parking fees to discourage drivers. In 2016, they implemented an odd/even policy on vehicles, where private non-commercial vehicles that ended in an odd number, will only be allowed on roads on alternate dates (Monday, Wednesday, Friday). Vehicles that ended in even numbers would be allowed out on the remaining days (Tuesday, Wednesday, Saturday). This policy was ultimately unsuccessful. The above were just band-aid fixes. What India really needs is a long-term solution.
India is the fastest-growing economy in the world, and the Indian government realizes that if it wants to sustain that growth they need to switch to alternative energies. The Indian government made the ambitious announcement that it will cease selling fuel-combustible engines by the year 2030, and switch completely over to electric. They are also aiming high with solar and wind energies as well. By 2022, the Indian government hopes to have 100 gigawatts of solar energy. But, with the Indian government taking action, it's also necessary for the companies that are investing in India's lucrative economy to be responsible for keeping emissions down.
Quantified Commerce is a company that tries to keep the health of its consumers and the health of environment in mind when doing business. They are a company that creates digitally-native vertical brands within the  beauty and wellness market. "All of our ingredients are 100% natural, so nothing toxic comes out of our factories, which operate at International GMP standards" says Agam Berry, co-founder of Quantified Commerce. "Because we are vertically-integrated, we are also incredibly lean. By owning every step of the supply chain, we have 100% quality control, which includes making sure our processes are up to environmental standards."
Quantified Commerce is currently investing in CNG fuel trucks, which release fewer emissions and are much more cost-effective. They are also looking into E-rickshaws for last-mile delivery. "Right now, last-mile is all motorcycles which cause a ton of pollution," Berry says. "E-rickshaws have zero emissions and cost next to nothing to run. They are also a staple of Indian cultural identity. So, why not use them to help solve the pollution crisis?"
India is an exciting place to do business in right now, especially in E-commerce, as the market is expected to increase by 1,200% in the coming years. But with all the amazing business opportunities India offers, there comes a great deal of responsibility in terms of the company. Companies like Quantified Commerce want to contribute to India's growth, not to the decline of the environment or its citizens' health.