When is the Best Time to renew Two-Wheeler Insurance? : How often does it happen that we wished had been a bit more careful or had taken the needed precautions? If it involves smaller things from a day to day basis, it is still fine.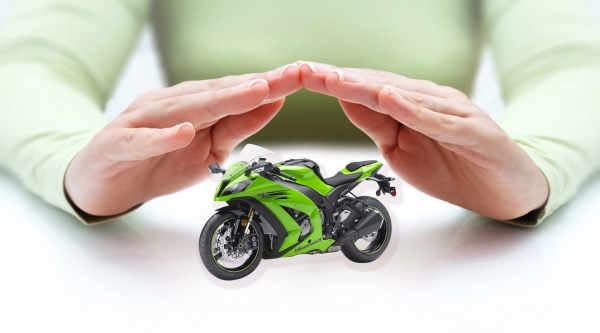 However, when it comes to a bit serious matters such as bike insurance policy, one must not take any chances.
The very nature of incidents or accidents being unpredictable makes them even more difficult to mitigate. You might take a lot of precautions while riding, but at times it just isn't enough. Buying new bike insurance is the only way to keep your bike and yourself financially safe in case of mishaps.
Let's look at a scenario. Picture this, you just came out of Christmas, several other year-end parties and New Year celebrations. All of this together means that your wallet is lighter than usual. And if you were to encounter any accidents or incidents without a policy, it would hurt you the most financially.
If it were to take place soon after all these parties, you would be left with little cash on hands to pay for the repair bills. Yet, if you had bike insurance, you would not be bothered by any of these. With a policy in your hands, you could simply claim it and get your bike repaired.
Stay on the right side of the law
The easiest answer to the question is, if you do not already have a policy, it is the right time to buy or renew your policy. The lack of a two-wheeler policy can hurt you in more than a few ways. For starters, if you are at the receiving end of an accident or meet with one, you will have to pay for the repair bills from your own pocket. And if any traffic police catches hold of you riding without valid bike insurance, be ready to pay hefty fines.
Riht Time to buy
The premium prices of third-party bike insurances remain more or less the same unless there are some regulatory changes being proposed by the IRDAI. Take into consideration the introduction of long-term third-party liability policies by the IRDAI. The regulatory changes came back in September 2018.
It meant that buying a new bike would get expensive as the overall new bike insurance premium went up a couple of notches. Another similar regulatory modification was recommended by the IRDAI the following month. As per the new amendment, two-wheeler owners would need to opt for a Compulsory Personal Accident cover of INR 15 Lacs.
The earlier premium for a personal accident component in two-wheelers stood at INR 50 and offered coverage of INR 1 Lac. However, with the changes, the premiums surged to INR 750 with coverage of INR 15 Lacs. If your policy renewal is in and around such news or incidents, taking an informed decision can save you some bucks.
For simplicity, let us assume your policy was to expire in October but the regulatory changes were to be implemented in September. Even though you would lose one month of coverage, renewing it before the changes were implemented would save you few hundred rupees. Thus, it is always advisable to search for insurance related news if your policy renewal is nearing. Insurers usually allow policyholders to buy bike insurance online within 2 months of its expiry.
Online insurance
Online insurers might run some offers on their website during the festive season. Staying aware of these can save you considerable amount of insurance premium.
For the ones who do not have a valid policy, you can buy bike insurance online and save a considerable amount on the premiums. Online two wheeler insurance is known to be lighter on your pockets and easy to obtain. You can buy bike insurance online from the comfort of your home or office by providing some basic details about your bike and previous policy.
Since online two-wheeler insurance does not involve any intermediaries, they do not cost as much. And most online two-wheeler insurance providers do not require as many documents as their offline counterparts do. If you want a hassle-free and quick experience, buy bike insurance online and save on both the fronts, time and money.