Which Mudra Loan Should I Take?: Setting up a new business or expanding your existing business can be quite challenging. Particularly for small business owners who do not have cash readily available to help grow their business.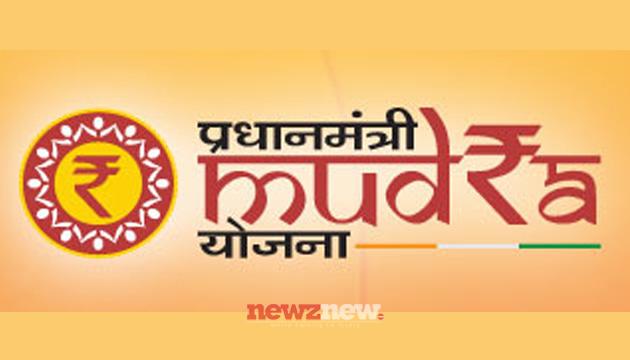 Additionally, the lack of funding extended to the unorganised sector can have a negative impact on the growth of the economy as a whole. In order to boost the growth of entrepreneurship and rural development, the government of India has put in place a number of schemes and concessions. One such scheme is the MUDRA scheme.
MUDRA, otherwise known as the Micro Units Development and Refinance Agency is one of the most impactful and successful schemes launched by the government of India.
Under the Pradhan Mantri MUDRA Yojana (PMMY), small and micro-sized businesses are offered collateral-free loans up to ₹10 Lakhs. There is no limit on the minimum loan amount that one can borrow under this scheme. These loans are specifically extended only to non-farm, non-corporate small and micro enterprises. Eligible borrowers can avail MUDRA loans by approaching registered financial institutions.
The MUDRA loans are collateral-free loans to help small businesses access the funding needed to access the funds they need to take their business to new heights. This is because all MUDRA loans are backed by Credit Guarantee Schemes by the government of India.
MUDRA loans are offered in three categories depending on the size of the business and the quantum of the loan offered.
Types of MUDRA Loans Offered 
1. SHISHU 
Under the SHISHU MUDRA loan category, borrowers can take a loan for up to ₹50,000. There is no limit on the minimum loan amount that one can avail under this scheme. Given that this is a small-ticket loan, it's typically extended to micro businesses or entrepreneurs looking to start a new business.
2. KISHOR
Under the KISHOR MUDRA loan category, borrowers can avail a credit of anywhere between  ₹50,000 to  ₹5 Lakhs. The KISHOR MUDRA loans are typically extended to existing businesses who are looking for funds to expand their business.
3. TARUN 
Under the TARUN MUDRA loan category, businesses can get a loan of anywhere from ₹5 Lakhs to ₹10 Lakhs. This loan category is typically reserved for established businesses.
Since this loan scheme is mainly aimed at empowering small businesses, the SHISHU MUDRA loan is given the most priority, followed by KISHOR and TARUN MUDRA loans. Aspiring entrepreneurs and startup founders engaged in eligible sectors can also apply for these loans.
Reasons for Availing the MUDRA
Here are some business activities for which MUDRA loans can be availed:
Purchase of income generating commercial vehicles such as auto-rickshaws, cars, two-wheelers, goods transporting vehicles, etc.
Starting or expanding a service-based business such as a beauty parlour, salon, gyms, tailoring units, dry cleaning units, pharmacies, auto repair units, etc.
Establishing or developing a business or manufacturing unit engaged in the food and beverage industry.
Micro units can also avail of this loan to finance upgradation of new equipment.
Establishing business units that are engaged in textile manufacturing and production.
Starting or expanding an agri-allied business unit such as bee-keeping, livestock rearing, diary, fishery, etc.
Eligibility Criteria for MUDRA Loans 
Business owners of small businesses that are engaged in the services, manufacturing or trading sector are eligible to take the MUDRA loan. Additionally, entrepreneurs looking to start their own business will also be eligible, depending on the lending institution's policies. Most public and private sector banks, micro financing institutions, regional rural banks and small finance banks offer MUDRA loans. Here's the eligibility criteria for the MUDRA loans:
Applicant must be at least 18 years of age
Applicant must be engaged in any of the eligible sectors
Applicant must not have any history of defaulting repayments
Applicant should display that he/she has the knowledge and expertise required to operate in the industry they're engaged in (wherever applicable).
Bear in mind that the applicant can be an individual, i.e, the business owner or the business itself.
Mudra Loans: Documents Required
Here's a list of all the Mudra loan documents required:
Identity proof
Address proof
Ownership proof
Duly filled Mudra form application
Passport size photographs for the applicant
KYC documents for the applicant
Business Continuity Proof
Proof of Income: bank statement for the past 12 months
Community proof for applicants ST/SC/OBC
Previous year's ITR, if applicable
Any other proof required by the lender
The MUDRA loan is a great way for small and micro business owners to get access to collateral-free loans. With loan amounts going as high as ₹10 Lakhs and no cap on the minimum loan amount, the MUDRA loan is ideal for small business owners. You can choose between the three loan categories (SHISHU, KISHOR and TARUN) depending on your financial needs. Get in touch with your financial partner today and get started on your MUDRA loan application today to take your business to new heights!