Will add 8000 electric buses in DTC's fleet by 2025: says Kejriwal: The Delhi Transport Corporation (DTC) will have an additional 8,000 buses by 2025,  Chief Minister Arvind Kejriwal said.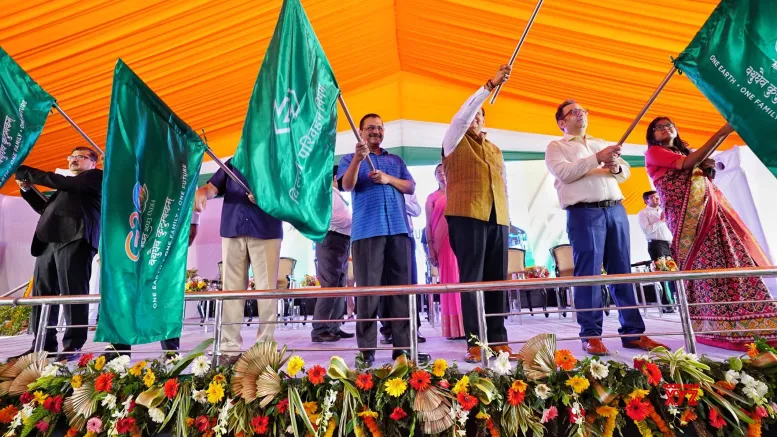 Chief Minister Kejriwal, along with Lieutenant Governor (L-G) V.K. Saxena flagged off 400 new electric buses in the national capital.
With this, the DTC will have a fleet of 800 electric buses. On the occasion, Kejriwal said that the aim of the Delhi Government was to add 8,000 buses by 2025.
"Our aim is to have a total of 8,000 electric buses on Delhi's roads by the end of 2025. Of a fleet of over 10,000 buses, 80 per cent would be electric. Soon, Delhi will be recognised globally for its impressive fleet of electric buses," Kejriwal said.
"Today, along with Honorable Lieutenant Governor, we unveiled 400 new electric buses in Delhi, raising the total to 800 electric buses on Delhi's streets. These buses are part of the subsidy scheme, with the Central Government providing a subsidy of 417 crores, and the Delhi Government spending 3,674 crores," Kejriwal posted on X.