250 young girls joined the Initiative by Amulya's pathology at Govt Polytechnic college of Women at sec 10
NewZNew (Chandigarh) : Cancer is a difficult and confusing disease for a layman to understand, especially so in the case of breast cancer. "In Chandigarh there are many patients who are suffering from breast cancer," says Dr Amulyajit Kaur, Director and Histopathologist, Amulya's Labs, Sector 17, Chandigarh. "On this International Women's Day, let us take a pledge that every woman shall get herself screened for all diseases, especially breast cancer, she adds.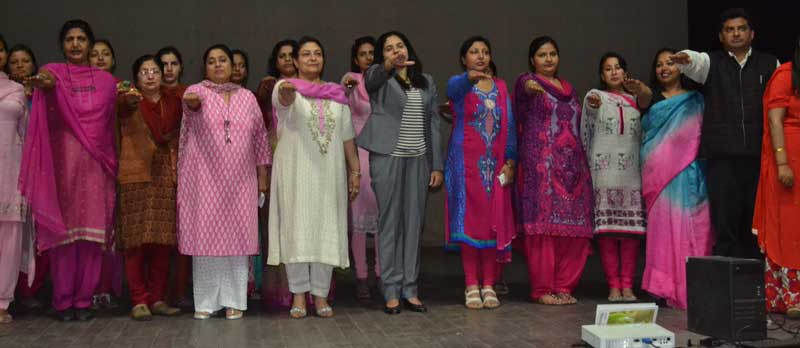 As many as 250 young girls and teachers from government Polytechnic College of Women Sector 10 pledged for their health check-ups annually on every International Women Day! Principal of College Mrs Vin Dosajh inspired all the ladies to come forward for their rights and health, especially because it is these young ladies who lay the foundations of the family and society as well.
Asking a question to Dr Amulyajit Kaur, a student Asha Mathaut, says, "My father is a gem of the person; he never had alcohol or tobacco, he is very religious and never hurts anybody…how can he have cancer?" "These are the common questions we face with a cancer patient. Each time the reply is the same – cancer has nothing to do with your nature," says Dr Amulyajit Kaur. There are many other questions and panic-stricken faces – "What next?" "How long will I live?" "Would I ever lead a normal life?"
Noble Initiative
Witnessing this trend, he took the initiative to educate youngsters about cancer, "We have collaborated with the college to celebrate here today, so that we can educate college students about the onset of the disease."
She adds, "The most common myth I encounter is that 'you don't need to worry about cancer if no one in your family has had it'. Only 5% to 10% of cancers are hereditary (passed down by a  family member)." Dr Amulyajit also shares that another common myth is that if you have a family history of cancer, you will get it too; there's nothing you can do about it. Banishing this myth, she says, "A 23-year-old woman came to us claiming that her mother was suffering from cancer and she was scared herself. She wanted to get tested for breast cancer as she suspected she had a lump in her breast. Upon diagnosis, it was found that she was fine. So education about cancer is very important. Don't assume, just get it diagnosed."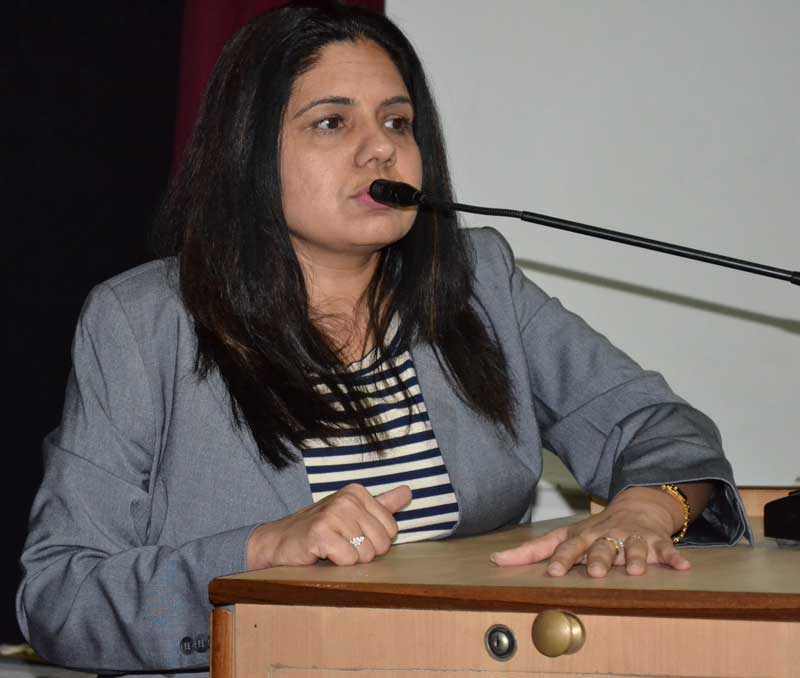 CANCER MYTHS
All lumps are cancerous, All cancers are hereditary, Sugar is related with cancer growth, Cancer is contagious, Hair dyes cause brain cancer, Breast feeding causes cancer, Wearing bras leads to cancer, Physical injury leads to cancer, Cancer is always fatal, Nutrition microwaving food causes cancer, Any surgery and biopsy will spread cancer.