"In order to take care of others in the family, women neglect minute health problems they generally go through. They should take some time out and get their body checked for any suspicious growth or anything that a woman think should be flagged before it gets too late."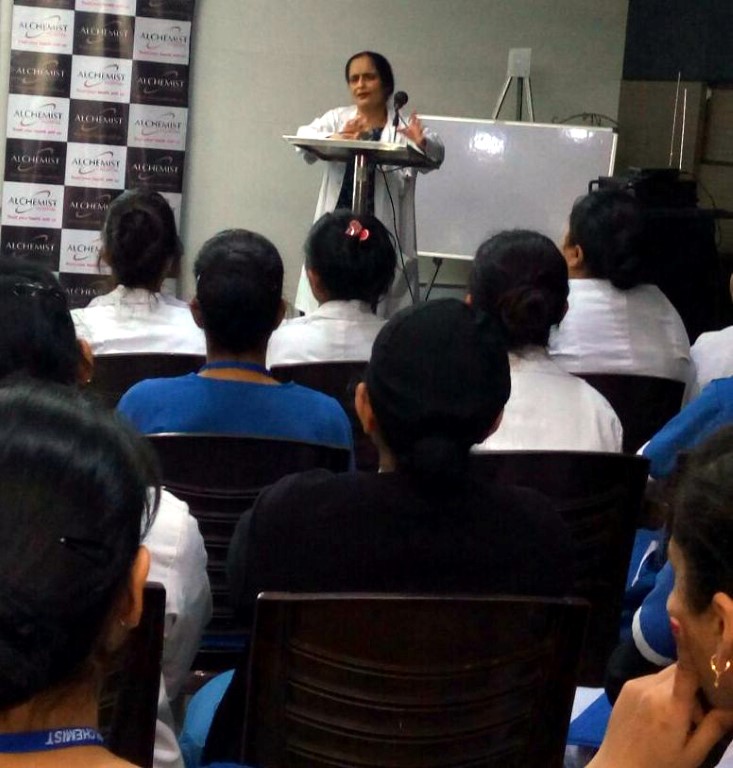 Dr. Aparna Sharma, gynecologist stated while addressing a health talk on the eve of International Women's Day at Alchemist Hospital here today which was attended by over 50 women.
She said further, women's needs some special examination and screening like pelvic exam to check internal organs shape and size, Pap test to check cervix cancer and breast examination to check breast cancer.
Nowadays, stress has become synonymous to us humans and one cannot avoid considering the many pressures in personal and professional lives. Load up on de-stressing foods and include more bright colored fruits and vegetables in your diet that will help liven up your mood instantly, she said adding the regular exercise, stress management, choosing the right foods and routine health screening can make a woman healthy.