NewZnew (Chandigarh) : One again on 8th March, as International Women's was celebrated across the globe to realize and acknowledge the role of women as the Real Architects of the Society.
To add more meaning and importance to this exclusive day in the dignity of women, 'The Transformers Value Creators' a Renowned Life skills Training Organization of the Tricity of Chandigarh under the guidance of its CEO, Ms. Manjula celebrated this day along with the Women undergoing various skilling programs at the Rotary Vocational Training Centre in Dhanas.
Songs, Music, dance, Exciting Games, Crazy Acts, Inspiring Talks along with Happy and Heartfelt Moments of Togetherness, all as perfect ingredients of celebrations were experienced by these women in the benign presence of some senior Rotarians.
The main theme of this event was to provoke the Pride of Being Woman and particularly an Indian Woman. A sense of self esteem and self responsibility to make these women self reliant was inculcated through various inspirational videos and real life documentaries.
These women were also made to participate in various daring activities so as to help them discover their hidden potential and display it publically. Real Life case studies were also narrated to strengthen their faith and trust in hardwork and further ignite their willpower to be a Progressive Women.
Emotional Moments were also shared by these women, where they shared their own life stories and by listening and singing together various songs like "Komal hain Kamzor nahi hum" and "Hum kisi se kum nahi"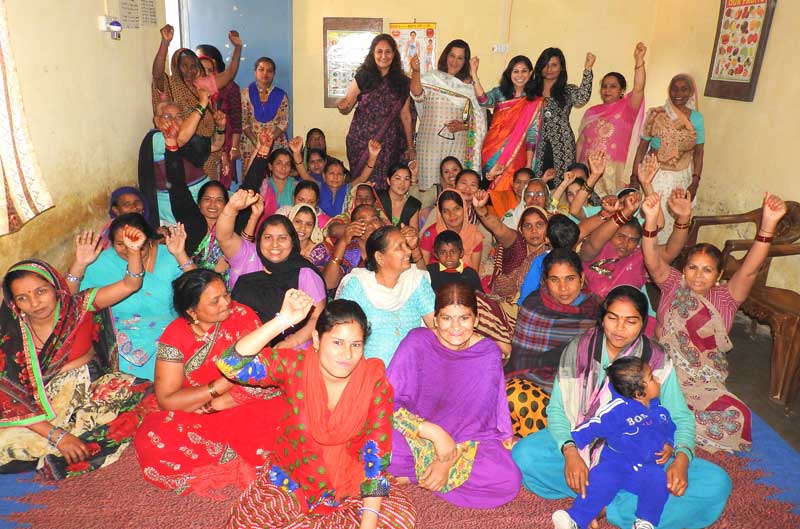 There was an absolute aura of thrill, joy, entertainment, pride and warmth, which made this event an unforgettable day for these women and by the end they were surely feeling all the more empowered with Self Respect, Goodness and Hope for Better days ahead.
The celebrations finally concluded with refreshments which were relished by all. The immediate impact of this event could be felt and realized so strongly, that by the end of the function all these women were raising slogans like "Nari tu Narayani hai" with the most proud expressions.