On the occasion of World Down Syndrome Day, The Chandigarh Down Syndrome Society (CDSS) in collaboration with Government Rehabilitation Institute for Intellectual Disabilities (GRIID), Sector-31-C, Chandigarh organized a workshop for the parents of children with Down Syndrome on the Rights of Children with Disabilities due to DS under Rights of Persons with Disability Act 2016. The focus of discussion was on Educational rights and opportunities, Health related concerns and Employment opportunities.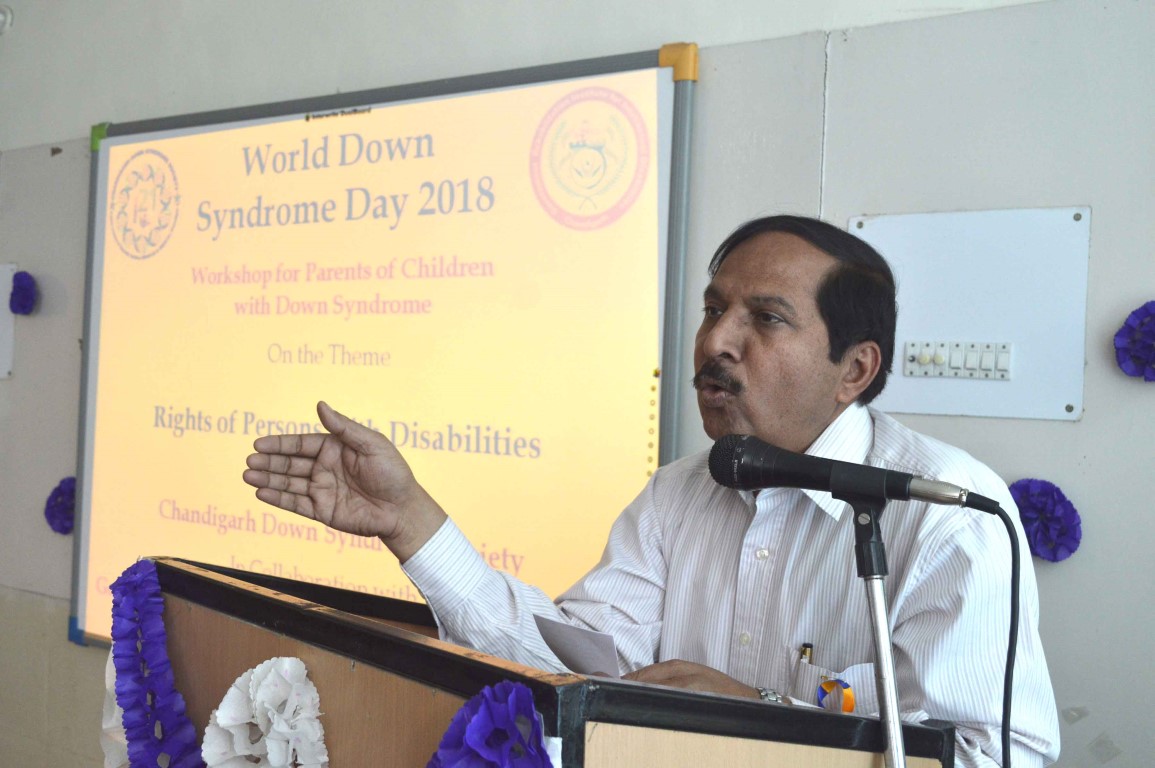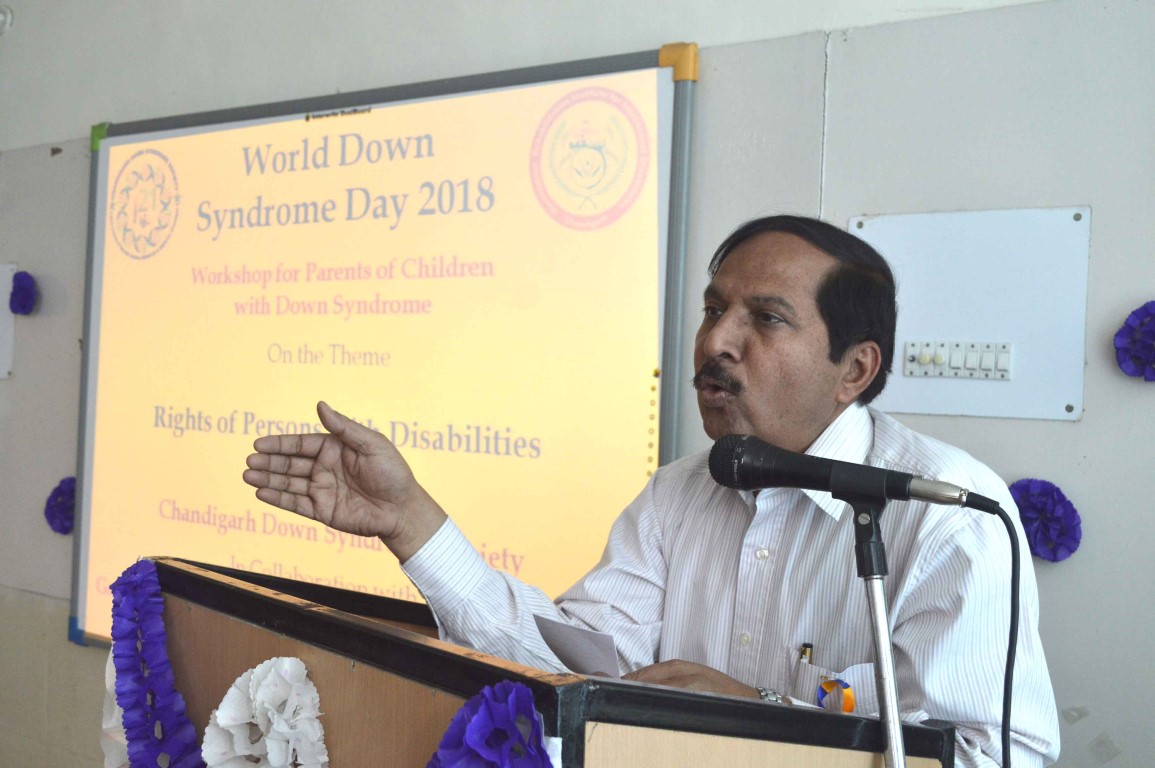 CDSS was established couple of years back with the aim of public awareness about this preventable cause of ID and to assist the persons with DS and their families in rehabilitation. Around 60 families of children with Down Syndrome participated in the workshop. Prof BS Chavan, Director Principal Government Medical College and Hospital (GMCH-32), Chandigarh was the chief guest on the occasion.
Down's syndrome (DS) is a common chromosomal abnormality associated with intellectual disability. Worldwide prevalence of DS is approximately one in 1000 new borns. Majority of DS children have associated congenital defects and are prone to infections leading to premature death. With advancement in technology, it is possible to detect DS during pregnancy in more than 90 % of pregnant mothers through assessment of biochemical markers in mother's blood, thus giving a wide window of prevention.
Prof BS Chavan, Director Principal GMCH-32 was the Chief Guest on the occasion. During his address, he stated that Chandigarh Administration was the first state in the country to start Antenatal Screening Programme at the Genetic Centre being set-up at GMCH. Prenatal screening for Down syndrome is available in GMCH-32 at 11-13 weeks of pregnancy. The other centres in the country screen only high risk mothers, however, large number of mothers giving birth to a child with DS may not have detectable high risk and thus universal screening is recommended world over.
Prof Chavan further informed that since it will never be possible to prevent all the cases of DS due to failure to detect and refusal of mother to under termination of pregnancy, Govt Rehabilitation Institute for Intellectual Disability (GRIID) has started early intervention and training facilities.
The other speakers on the occasion were Prof Priti Arun, Dr Vani Ratnam, Dr. Nazli, Dr. Gurjit Kaur, Dr Wasim Ahmad and Ms Kulwant Kaur. The most common concern of the parents was lack of employment opportunities for these children. Although, for the first time, Rights of Persons with Disability Act 2016 provides 1% reservations for such persons, however, parents felt that such a provision might not benefit their children due to their limited educational qualification and also due to lack of job opportunities for group D category. Majority of such services are hired through the service providers and there is no reservation in the private sector.
During interaction with parents some issues which came up included giving them priority in hospitals so that they do not have to wait in queues, All children should receive disability pension irrespective of parents' income.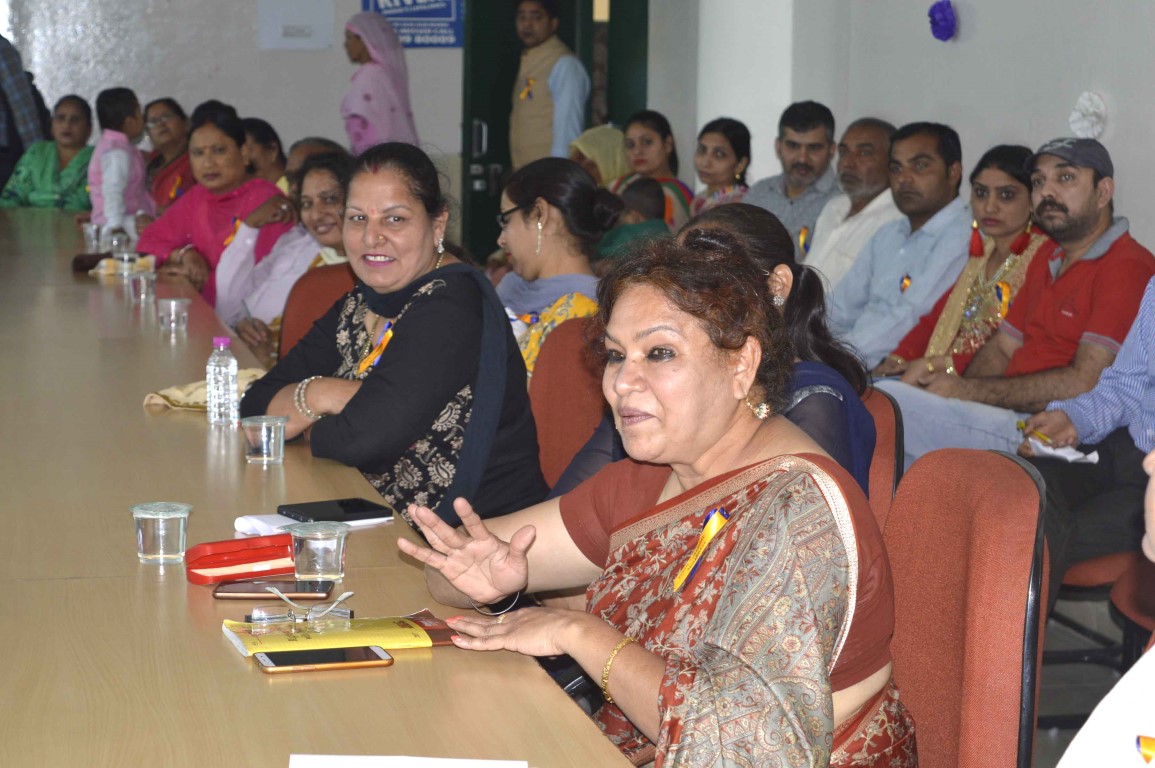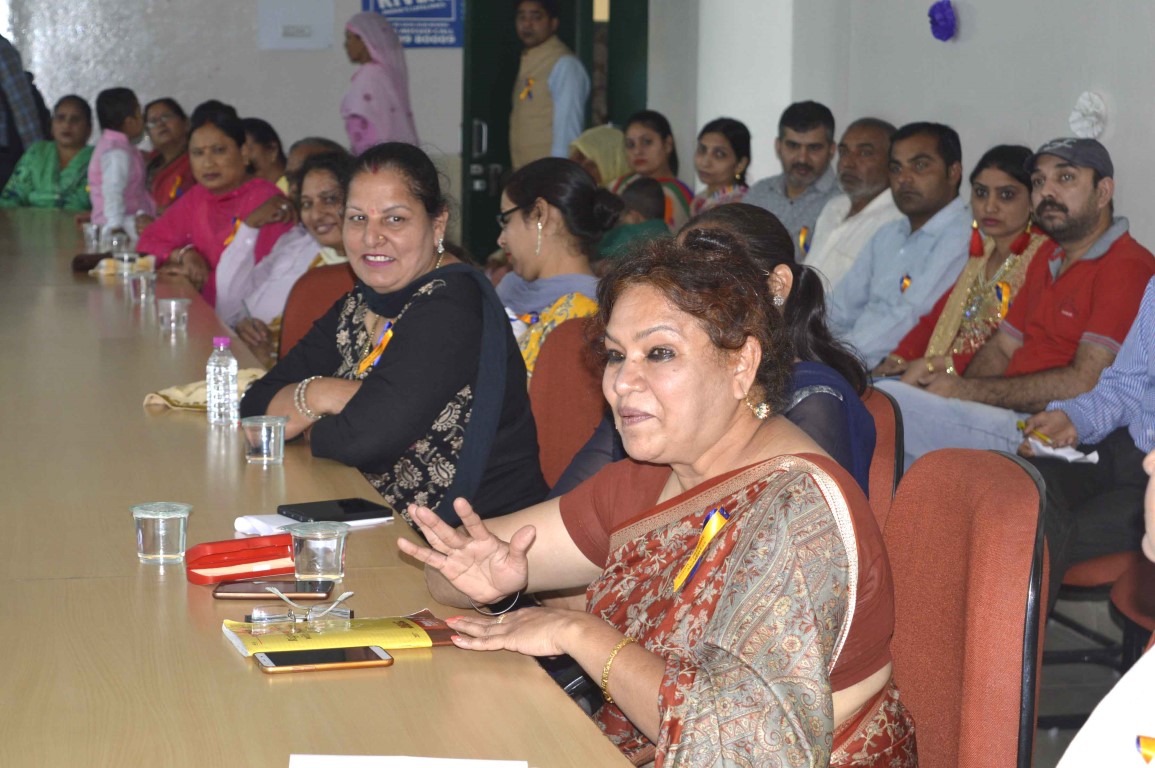 They felt In schools, education should be inclusive. In most of the schools where children with ID are given admission they are made to sit in resource room where they do not get a chance to interact with normal children and learn various social behaviour. Special children should be in the same classes with other regular children. They should be involved in all activities.
Dr Chavan informed that Delhi high court has issued instructions that there should be special educators appointed in all schools. The appointment of Special educators should be in all the schools in Chandigarh also. In the spirit of neighbourhood schools, all school should give priority in admission to children residing in the same sectors so that children can easily attend and reach schools.
It was also felt there should be provision for Free healthcare in all Govt. hospitals and There should be avenues for employment of Adults with Down Syndrome.