A poetry compilation written by retd. Associate professor Dr Indra rani rao, was launched today by Haryana's cabinet minister, Mrs. Kavita jain. The written melodies depict the various emotions of a human being. These poems even tend to touch the social issues of the society. The various problems of the modern world are not only depicted in this book but various ways to overcome these problems are also talked about.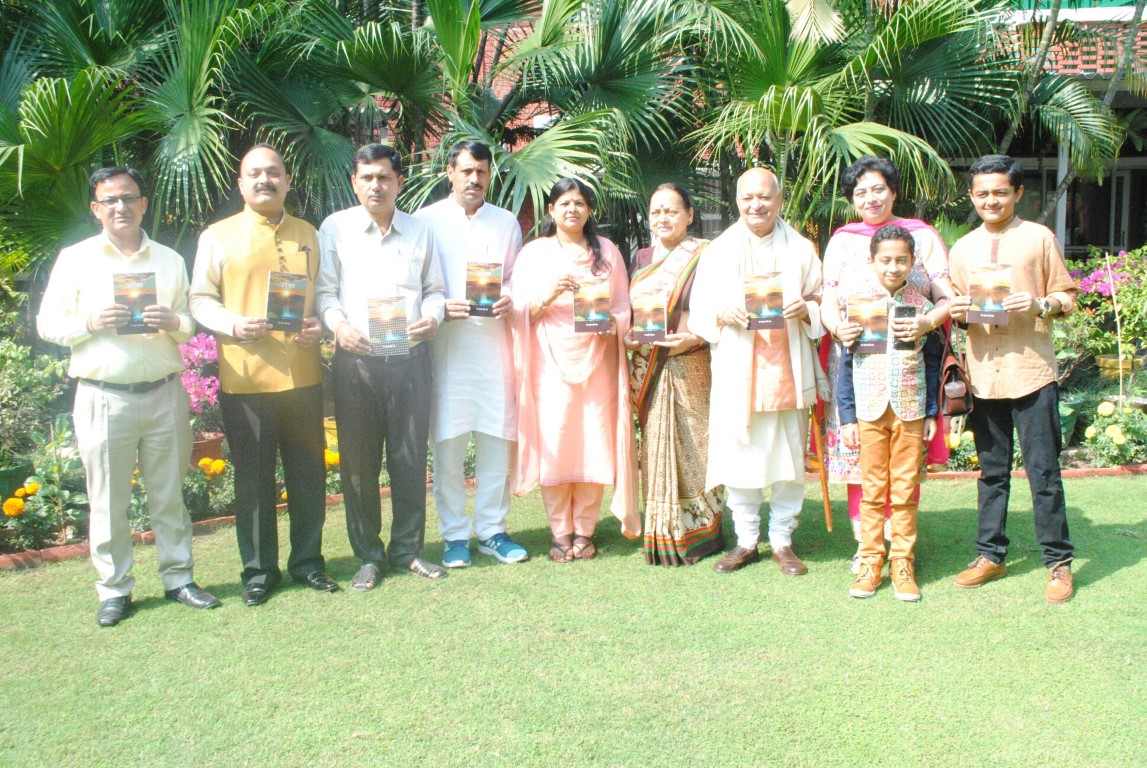 Mrs. Rao has given an overview of many atrocities faced by humans of modern world like female foeticide , terrorism. Violence, corruption, suicide etc.
Mrs Rao, through the mode of these poems has tried to tell the youth to debunk a meaningless life and rise to make the society a better place to Live in.
While praising the poetry of Mrs. Rao, Mrs. Kavita jain said that 'for a poetry to lay impact, the choice of words has to be accurate then only a person can leave an impact on the minds of the readers.
On the occasion of this book launch Adhyatma sanskriti ratna Sri Rao Vijay prakash singhji, Mr. Manu Rao, Mrs. Benu Rao and Dr. Vinod kumar were also present. Chairman nagar parishad charkhi Dadri Sanjay Chhaparia and councillor Dr Sanjeev Maria while speaking on the occasion also admired the book.