Workshop on Electrochemical Techniques for Energy, Sensor, and Corrosion: Inaugural session of Workshop on Electrochemical Techniques for Energy, Sensor, and Corrosion Techniques was held at CSIR – Central Scientific Instruments Organisation, Chandigarh today as part of its Diamond Jubilee Celebrations.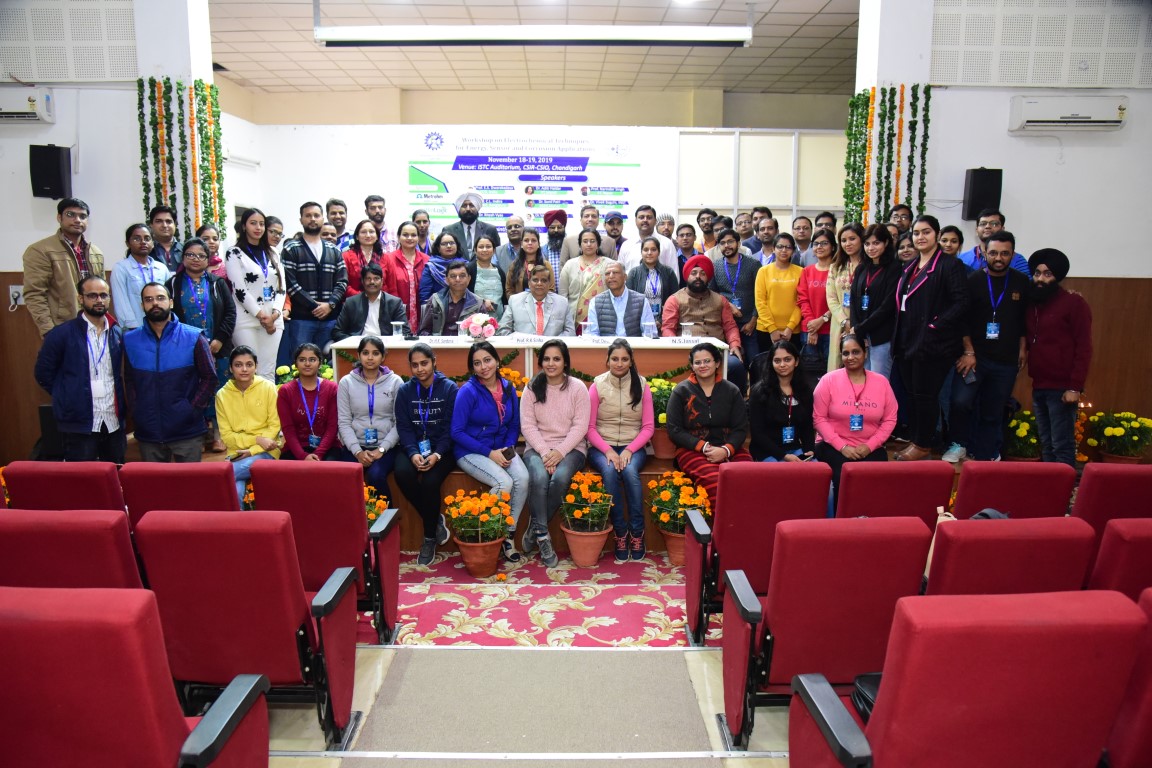 The aim of this workshop is to familiarize young researchers/students with the advances of theoretical and experimental electrochemical technologies for applications in energy, sensor, and corrosion.  
Prof. R. K. Sinha, Director, CSIR-Central Scientific Instruments Organisation in his inaugural address said that there are various extremely important applications of electrochemistry like the coating of objects with specialized coatings for defence and tactical applications, detection and medical diagnosis, generation of chemical energy, fuel cells, large format lithium-ion batteries, electrochemical reactors and super-capacitors that are becoming increasingly useful for societal applications.
He said that CSIO has applied electrochemistry in various stages of development of various state of the art projects like Head up Display, Linear accelerator for cancer therapy and development of system for measuring earthquake activity.
Prof. Dwarakadasa, CEO and MD, Karnataka Hybrid Microdevices, and former President of Electrochemical Society of India delivered a talk on Nanotechnology in Electrochemistry.  
The industry also actively took part in the workshop and a talk on Electrochemical Systems for Energy Research & Education was delivered by Dr. Ritesh Vyas, Industry Representative, Metrohm Autolab. Besides this Dr. Narinder Singh from IIT Ropar gave a talk on Potential of Nanomaterials for Chemosensor Development & WaterPurification and Dr. Sunil Patil from IISER Mohali discussed how to link microbiology with electrochemistry.
A talk on Defects Modulationin Transition MetalOxide and Sulphide for Electrochemical Hydrogen Production was delivered by Dr. Aditi Halder, Assistant Professor, IIT Mandi in the afternoon session.
The workshop endeavoured to bring industries, academia and other R&D institutes on a collaborative platform where each of them can share their ideas, experience, expertise and facilities for development of innovative products and technologies to the masses. Participants from different parts of the country were provided hands-on training.