newznew (Chandigarh) : A one-day capacity building workshop on Punjab Energy Conservation Building Code was held today at National Institute of Technical Teachers Training and Research (NITTTR) in Sector 26 here.
Indian Institute of Architects and National Institute of Technical Teachers Training and Research are jointly organizing 37 programs in the State of Punjab to impart training on newly-passed Punjab Energy Conservation Building Code.  Punjab is the eleventh state in India where this energy code will be implemented.
Experts spoke on how the new building code will help in saving energy in heating, ventilation, air-conditioning and lighting in the buildings. The workshop started with a welcome address by Dr. Sanjay Sharma, Professor in National Institute of Technology, Chandigarh.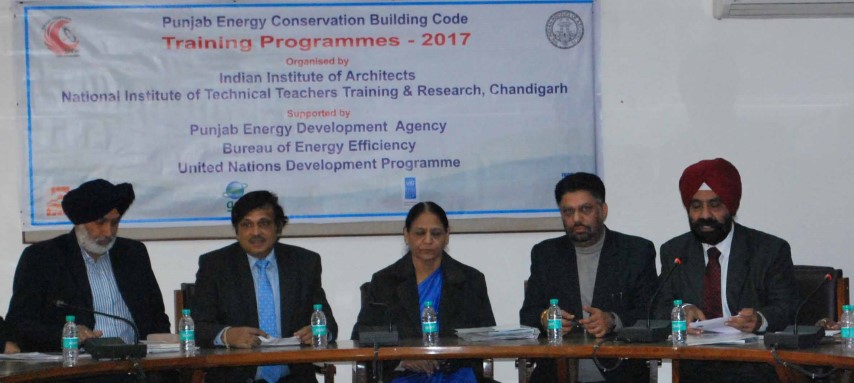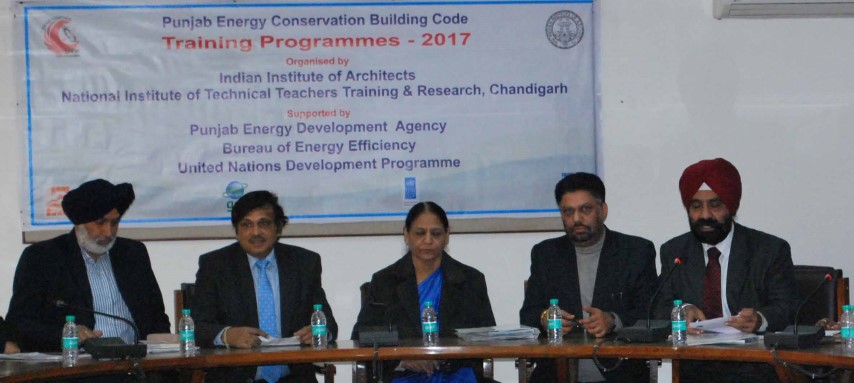 Architect Surinder Bahga who has co-authored the Punjab ECBC explained that how this code came into existence, what steps were taken to involve different stake holders to draft this code.
Architect Gaurav Shorey who is on the panel of Bureau of Energy Efficiency gave a talk on Designing buildings envelope. Shorey shared his views about saving energy in service hot water, pumping and electrical power.
Engineer Money Khanna from Punjab ECBC cell deliberated on various enforcement models, government notifications and ways to implement this code.
Officials of Punjab Energy Development Agency (PEDA) gave presentations on the role of PEDA in promoting non-conventional energy sources in the state and the work being done by a special cell set up in PEDA for creating awareness about Punjab Energy Conservation Building Code (ECBC). The workshop concluded with open discussions and identification of ECBC professionals by Dr. Sanjay Sharma.
There is a plan to implement this code on government and private buildings.  It is aimed at reducing the consumption of electricity in buildings.  Punjab Energy Development Agency (PEDA) was asked to take necessary steps to prepare and implement this code according to the needs of the state.
PEDA had given this assignment to Indian Institute of Architects, Chandigarh-Punjab Chapter.  Architects Surinder Bahga and Archana Chaudhary worked on this code for nearly one year and authored it.  One Technical Committee was formed consisting of officials of Punjab Department of Architecture, Housing and Urban Development, Public Works Department, Local Government and Punjab State Power Corporation Limited and PEDA.
After many meetings, discussions and deliberations the final draft of this code was prepared and submitted to Government of Punjab for approval.  In first phase, code was prepared and its book is published and now a campaign has been launched to train architects, builders, planners and other stake holders.