World Class Cricket Coaching in Tri-City: Cricket India Academy (CIA – www.cricketindiaacademy.com) with its innovative Cricket Programs for boys and girls aged 5 years and above was launched in Chandigarh by Mr. Chetan Sharma at Aanchal International School.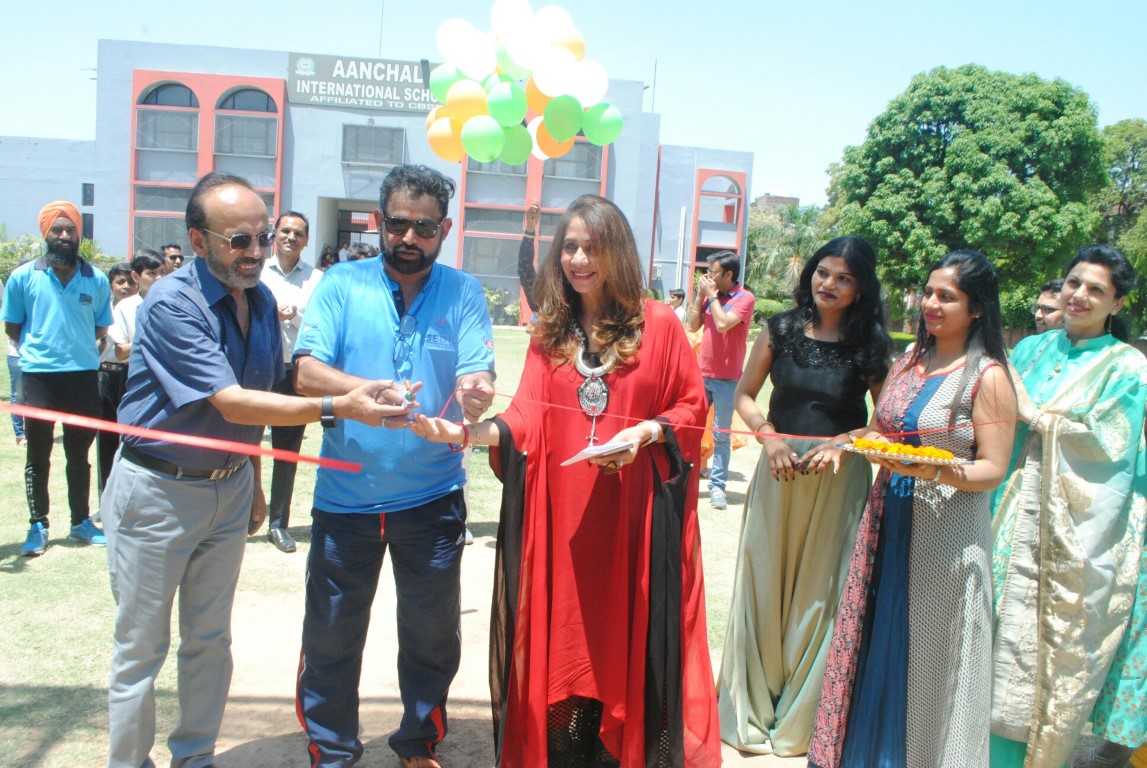 They also parallel marked their presence in Mount Carmel School Sector 69 Mohali and Mount Carmel School Sector 47 Chandigarh.  Having established roots in Mumbai, Kolkata, Rajasthan, Nagpur, Garividi and Solapur over the past ten years, Cricket India Academy today formally announced their partnership with Mr. Satbir Singh Sandhu's SatzbirEndeavours Pvt. Ltd.
With this partnership, the SatzbirEndeavours Pvt. Ltd will be the exclusive partner for delivery of Cricket Education Program in affiliation with Cricket Australia atMohali, Chandigarh &Panchkula.
Cricket Australia has accomplished an agreement with Fourth Dimension International Limited (FDIL) who is engaged in sports education and has necessary expertise's contacts, knowledge and ability for implementing CEP globally. FDIL has further transferred the rights to Sports Education Development India Limited (SEDIL) to operate the CEP through the auspices of the "Cricket India Academy".
Under their role, SatzbirEndeavours Pvt. Ltd. will conduct Cricket Education Program and do the yearly assessment of the participants enrolled under CEP. The participants will receive level based handbook which has been especially designed & written by Cricket Australia taking into consideration the age of the participant. CEP is 6 levels of sequential coaching program starting from age of 9 years to 14 years.
The Level 6 participants will be awarded 'Certificate of Cricket' from Cricket Australia & FDIL on yearly basis. Further, SatzbirEndeavours Pvt. Ltd. will provide trained coaches for conducting the CIA program and shall also provide training and coaching material to the coaches to conduct the CIA program. It is also entitled to conduct daily operations including overseeing execution of the CIA program, monitoring performance of coaches and monitoring participant progress.
Former Indian Pacer Chetan Sharma who was the center of attraction of this event shared his thoughts on this kind of associations. Expressing his views he said, "It's a great initiative to nurture the potential of talented young cricketers. I am so excited to see them being given an opportunity to further enhance their skills in all aspects of cricket. I hope this initiative by SatzbirEndeavours Pvt. Ltd is replicated at many more locations."
Commenting on this initiative Mr. Satbir Singh Sandhu, Director, SatzbirEndeavours Pvt. Ltd. said, "We at SatzbirEndeavours Pvt. Ltd. believe in healthy and active living which is motto of our company. This coaching program at our city will provide a golden chance for all the young cricketing minds as they will be trained under renowned cricket coaches/players which will also give them a world-class experience and help in producing new champions. It is a great opportunity for kids staying in our residences."
Commenting on the association Mr. Abhishek Shekhawat, General Manager, Franchisee & Game Development at Sports Education Development India Limited said, "We are glad to be associated with SatzbirEndeavours Pvt. Ltd and to bring such high standards of cricket education and training through Cricket India Academy's program. Hopefully this trend will catch on and more such opportunities are created for children in our cities"