Discovery Sports and Range Rover Evoque All Set to Amaze Chandigarh: Following the launch of The Above and Beyond Tour in Ahmedabad, The Above and Beyond Tour now brings this incredible drive experience to Chandigarh.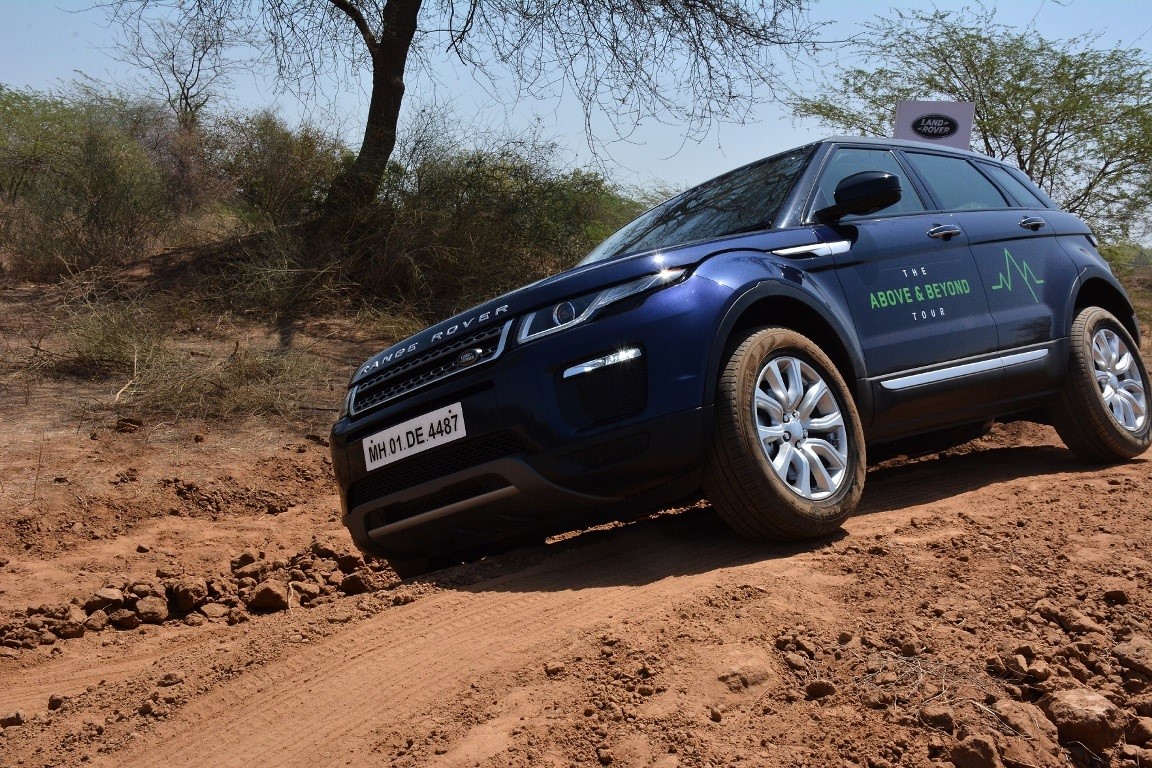 The Above and Beyond Tour is a marquee series of off-road experience events that will offer customers and prospects, the chance to experience the true capability and composure of Land Rover vehicles in off-road conditions.
The Above and Beyond Tour will be experienced in the Land Rover Discovery Sport and Range Rover Evoque, under the supervision of trained Land Rover instructors. The breadth of terrain and complexity of driving conditions will enable customers to truly experience the off-road capability of Land Rover, thanks to the specially engineered chassis and lightweight aluminium suspension components. With over 70 years of expertise in outstanding all-terrain technologies, whether "On" or "Off-road", the insatiable urge to explore is what distinguishes every vehicle bearing the Land Rover badge.
Rohit Suri, President & Managing Director, Jaguar Land Rover India Ltd. (JLRIL), said: "The Above and Beyond Tour in India is an extremely popular activity with our customers. Not only do they get to experience all that a Land Rover can do, but they also get to enjoy some thrilling and unforgettable moments in the world's most capable vehicles." The Land Rover Experience will be held at the Forest Hill Golf and country club resort near Punjab Engineering College, Mohali, Punjab.
Land Rover Product Portfolio in India
The Land Rover range in India includes the Discovery Sport (starting at ₹ 44.68 Lakh), Range Rover Evoque (starting at ₹ 52.06 Lakh), All-New Discovery (starting at ₹ 76.94 Lakh), the New Range Rover Velar (starting at ₹ 72.47 Lakh), Range Rover Sport (starting at ₹ 103.74 Lakh) and Range Rover (starting at ₹ 181.86 Lakh). All prices mentioned are ex-showroom prices in India.
Land Rover Retailer Network in India
Land Rover vehicles are available in India through 26authorized outlets in Ahmedabad, Aurangabad, Bengaluru, Bhubaneswar, Chandigarh, Chennai, Coimbatore, Delhi, Gurgaon, Hyderabad, Indore, Jaipur, Kolkata, Kochi, Karnal, Ludhiana, Mangalore, Mumbai, Nagpur, Noida, Pune, Raipur, Surat and Vijayawada.