'World looking at India with hope', says PM Modi at Pravasi Divas event: Prime Minister Narendra Modi said here on Monday that the entire world was keenly looking at India with hope.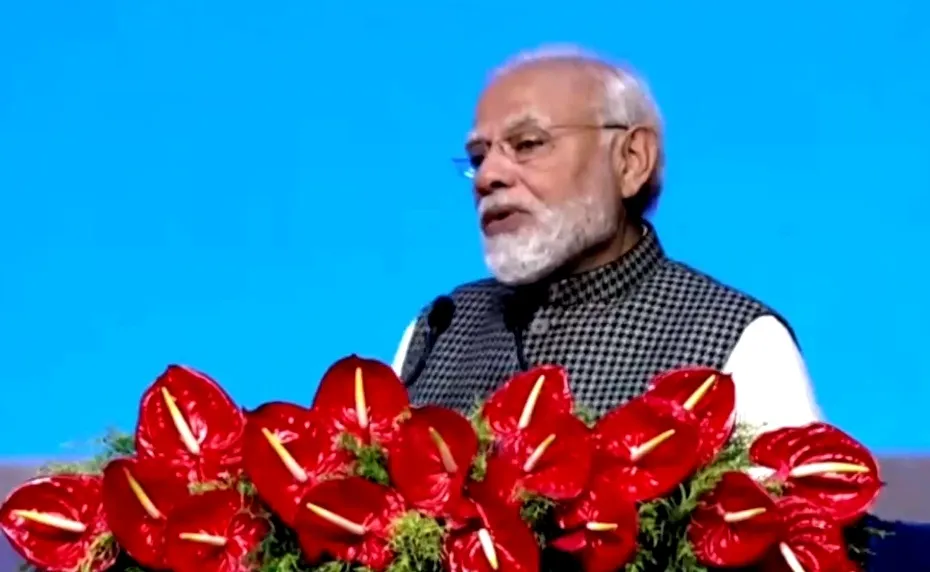 He was addressing the 17th Pravasi Bharatiya Divas in Madhya Pradesh's Indore city.
After welcoming a large gathering of NRIs, who have arrived here from several countries to participate in the Pravasi Bharatiya Divas, PM Modi said that every Indian-origin person living in foreign countries 'is brand ambassador of India'.
"As India has achieved high growth in several sectors, and especially despite Covid-19 pandemic, the entire world is watching us keenly. They are trying to know how India is strengthening its power despite hurdles. This is going to happen more because India is going to be progressive in coming years. And therefore, the role of each Pravasi Bharatiya living in different countries has increased," Modi said.
During the over 30-minute address, PM Modi briefly spoke in English also. He appealed to the gathering of NRIs to get the knowledge about India's culture, diversity, democratic values, power of youth and many more in depth and spread the knowledge in countries they are living.
"The more you will understand about India, the better you will be able to tell new generations and NRIs in your countries. How India is growing, and what the possibilities are for new generations need to be taught so that more and more people come to India for research in every field," the PM added.
The Prime Minister further said that India not only has the capability of becoming a knowledge centre but also a skilled capital. He said India's youth has values, skill, honesty and strong determination towards work.
"Many Indian-origin people are contributing in building the nations they are living in now. I would appeal that a documentary should be made about the struggle of such people, whose role was making their present countries acknowledge them. We need to understand their struggle and courage to tell our new generations," Modi added
He also requested that every Pravasi Bharatiya should know about India's progress. India has also taken the presidency of G20 which is a great opportunity to show India's sustainability goals and become an example of Jan Bhagidari for the world.
He further added that India got the opportunity to host the G20 summit where leaders of top 20 countries will assemble at one stage. "But, let me tell you that, India will use this occasion to make it as a 'Jan Bhagidari'. Our idea is to take it beyond diplomatic event and to aid on a new thought and practice in G20 groups," the PM said.