PERFORMING, THE STAR PERFORMERS BEING DILJIT DOSANJH AND NUCLEYA
newznew (Chandigarh) : Get ready for a never seen before concept, the first music festival of north India and world's biggest Punjabi music festival 'Hungama Crossblade' the Larger than Life music festival. In association with Seagram's Royal Stag Barrel Select Mega Music Cds and Powered by Homeland Group, this festival is the celebration of musical heritage in modern as well as the traditional way.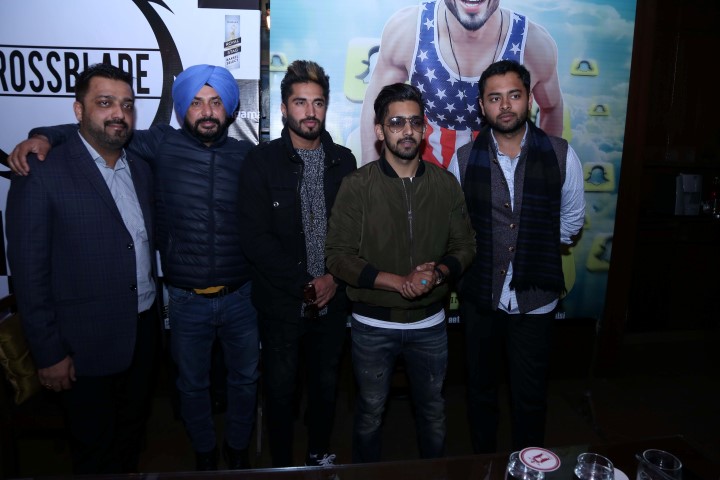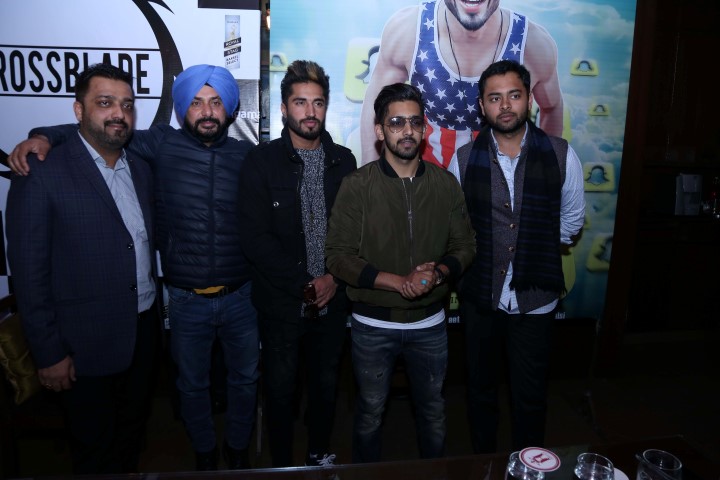 This entire musical extravaganza is a unique one and it's for the first time ever that the audiences will be able to witness such a huge musical affair. Hungama Crossblade, originally an 8 editions old musical tour, now aims to bring alive the spirit of Punjabi music and culture through a combination of music genres across 2 days in the forthcoming edition, with 40+ celebrity singers performing in this particular festival.
The whole festival surely promises to be a larger than life experience, and rightly so as the audiences will witness breathtaking performances by the best artists in the industry. The attendees can try their Bhangra moves to the rhythms of the no.1 Punjabi heartthrob, singer and Bollywood star Diljit Dosanjh and groove along to the beats of the most loved DJ in India, also known as the Bass King – Nucleya, who will set everybody's heart racing with his power packed performance.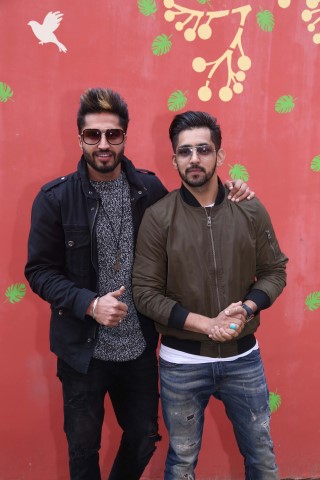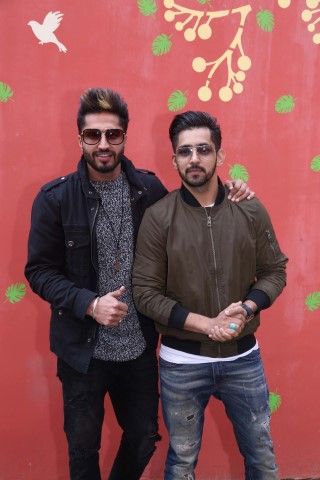 Apart from these two major attractions, more than 40 celebrity singers from the industry, including Jassie Gill, Babbal Rai, Harrdy Sandhu, Nooran Sisters, Gurnazar ft Milind Gaba, Zora Randhawa, Navv Inder, BPraak & Jaani, Kulwinder Billa, Ammy Virk, Mankirat Aulakh, Amrit Maan, Sunanda Sharma, Jenny Johal, Himanshi Khurana, Resham Singh Anmol, would be adding melody to the event through their mesmerizing voices. Not only this to add that hip and hopness to this musical night famous bands like Runway Project, Aayat Fusion Band and NISSI the Fusion Band will be part of the performance sequence.
Jassie Gill who also unveiled his latest track, 'Snapchat' said, "Hungama Crossblade is actually one of the biggest Punjabi musical fest that is going to happen and I am very thankful to make me a part of this festival. I would also convey all my good wishes to the organizers of Crossblade and hoping that such larger than life events keep happening to keep entertaining our fans."
Babbal Rai on the same added, "This is indeed a very big music festival taking place and I am really very excited to perform on this very festival, it's the first time in that almost the entire industry will be performing on one platform, it's definitely a memorable and a warm moment for all of us."
Satvinder Singh Kohli, Director Speed Records who was also present on the same said, "Speed Records and EYP Creations have always tried to do something different. This is the eighth edition of Crossblade and this is definitely the largest and grandest one till now. This would not have been possible without all our 40+ celebrities including our star attractions, Diljit Dosanjh and Nucleya who have actually raised the bars by performing on the festival. We have really worked hard for this entertaining festival will be the impetuous for us to hold such more larger than life festivals in Punjab, for Punjab by Punjab."
Just a countable number of days are left in this larger than life musical fest which is going to be held on 28th and 29th of January from 2pm to 10pm, in Chimney Heights, Mohali. The audiences seem to be pretty excited for the same and have already been giving an overwhelming response for Hungama Crossblade 2017.