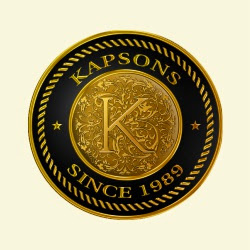 newznew (S A S Nagar) : The Kapsons group and Torero Corporation Private Limited have announced a partnership to retail Torero's brands across all Kapsons stores in Punjab, Chandigarh, Haryana and Jammu. Kapsons would be acquiring the rights to retail Police, Cross, followed by the brands Torero, and Cosmopolitan from the stable of Torero, now with over 10 lifestyle brands.
The Kolkata based global startup Torero Corp has been cementing its reputation as the Fashion House, most luxury brands like to choose. "A firm focus on the consumer, along with long term investments in the brand has worked for us", said Abhishek Ranjan, Business Head-India, "our four pillars of Intellectual Property, Operational Excellence, Distribution Network, and Design have helped us create value. We are excited and believe in the potential of the brand Police.

We can't wait for consumers to get access to this absolutely phenomenal, avant-garde collection at a store next to them, soon."
Kapsons has been the leading retailer of apparel, footwear and accessories in northern India since its inception. By joining hands with Torero Corp it will add another feather to its cap for office accessories and high street fashion.