newznew (Chandigarh) : A Young & Creative Jewellery Designer Tanya Jain & an elegant Fashion Designer Karishma put up an Exhibition of breathtaking Jewellery & designer clothing pieces at  Cottage, Behind Geetanjali Jewels in Sec 7. The exhibition saw the who's who of tricity coming to savour the fresh & attractive pieces of creativity put up by the promising duo in the showcase.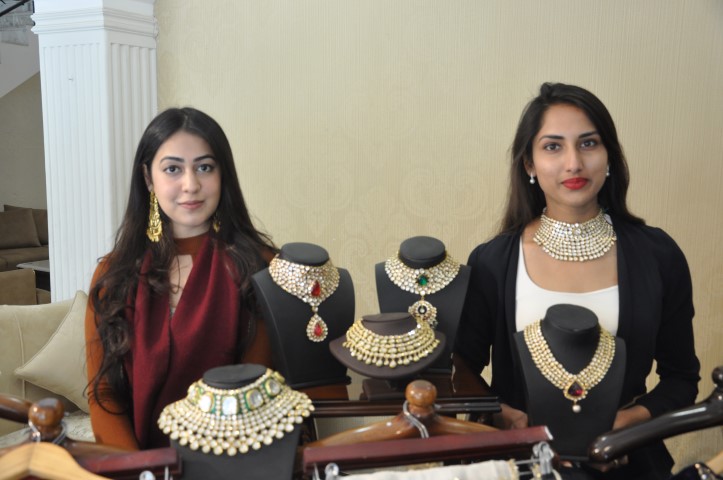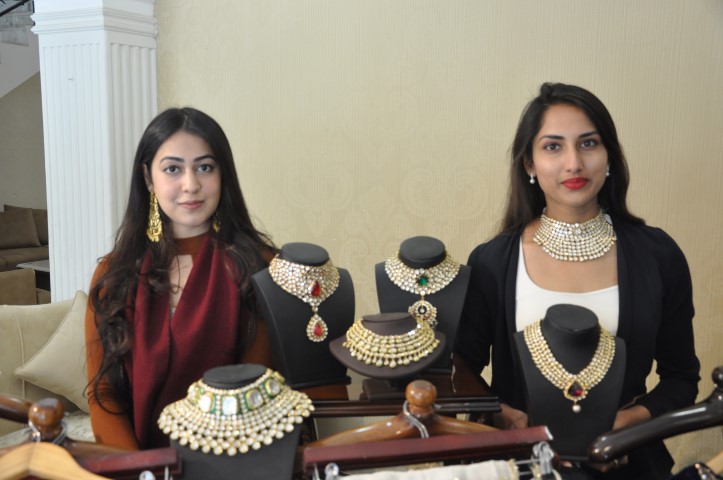 Tanya & Karishma interacted with the media on the sidelines of the Exhibition & shared details of their designing style & inspirations in creating jewellery & designer clothing. Tanya said that the jewellery collection displayed has been inspired by the Mughal Era that pays a tribute to the cultural heritage of India. "Each piece has been conceptualized and sketched by me & meticulously handcrafted by skilled artisans from Jaipur.", Said Tanya. Her signature style certainly is the smart use of Polki & the genius of  'Meenakari'. "I am in awe of Polki which are uncut diamonds & would want to popularize this through my jewellery."  Adds Tanya.
The designs showcased at the Exhibition by Tanya were quite unique. While the front of each jewel was set with Polki diamonds & precious gemstones, the back showed the intricacy of craftsmanship with foliate motifs of enamel work, known as 'Meenakari'. The jewellery ensembles presented had a distinct signature style of the designer that complemented both classic and modern style, and is sure to make its wearer feel like royalty. The collection by Tanya boasted of necklaces, wedding sets. "We also had rings , earrings & bracelets." The pieces which were a connoisseur's delight ranged from Rs 60 thousand to Rs 35 lakhs.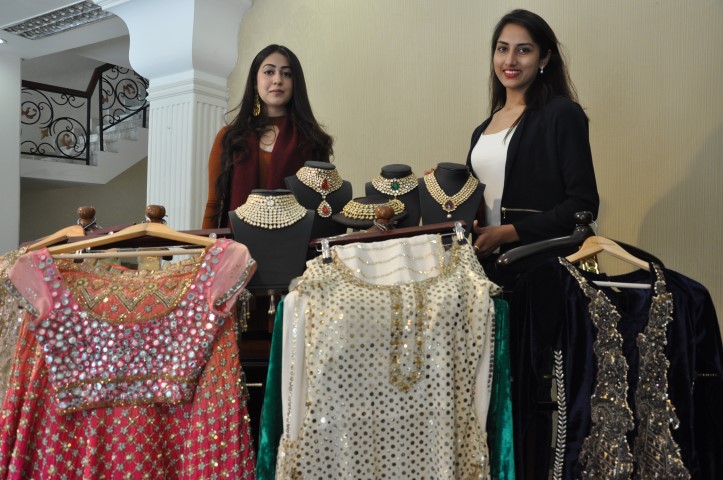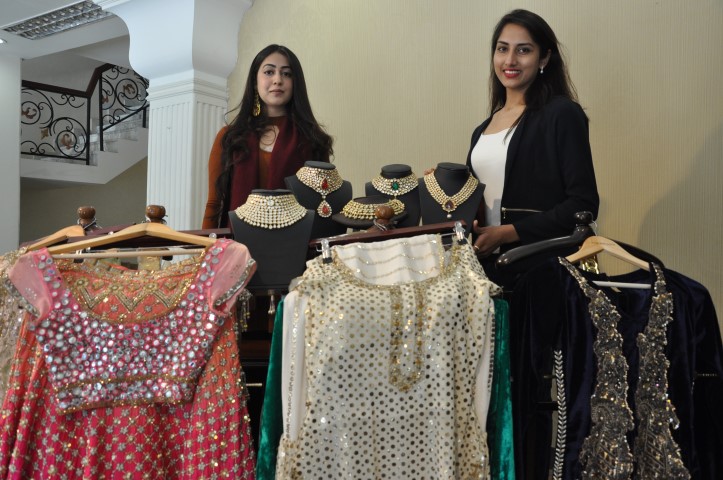 Couturier Karishma Singhal informed that her designer wear was minutely detailed keeping in mind the wedding season & that she was creating designer wear under her label K'ma. "My collection is of handcrafted fabrics, which maintains the old world charm while keeping in mind the modern silhouette." Said Karishma.
Karishma showcased her creations ranging from casual to semi formal, bridal wear as well as trousseaus and western wear at the exhibition. Beautiful skirts which boast of gorgeous Victorian hand beaded embellishments infused into an Indian silhouette were an attraction. Karishma's signature Lycra blouses and crop tops, gorgeous velvet wraps with traditional motifs were tempting. The designer line displayed started from Rs 10,000.
"I adapt current fashion with a seamless fusion with classic sensibility. The craftsmanship along with impeccable service as couturists is what sets up apart." Sums up Karishma.