The world's highest LPG bottling plant in Leh run by IndianOil has been upgraded through the addition of 6 mounded storage vessels of 300 Metric Tonnes each. IndianOil's Director (Marketing), Mr. Gurmeet Singh inaugurated the augmented facility recently.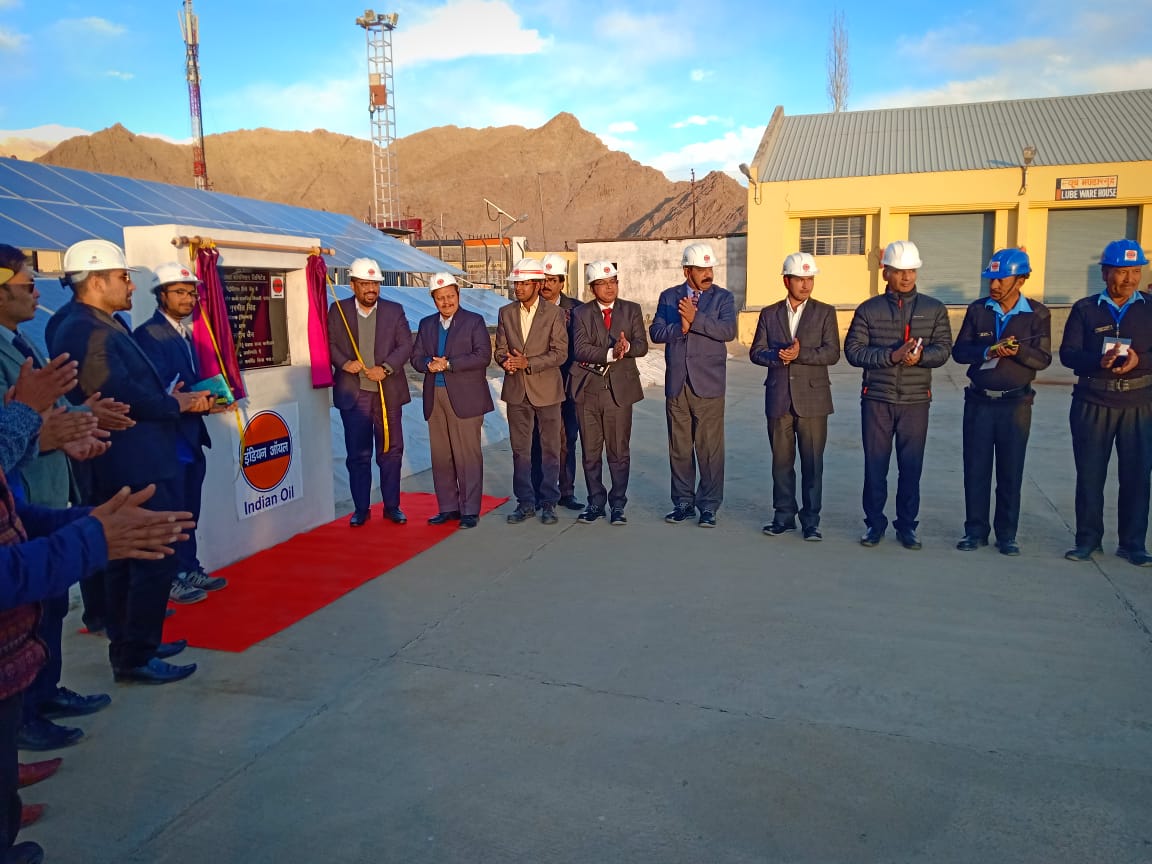 With Leh being cutoff for six months in a year and demand rising exponentially in the winter season there was a need to augment its storage capacity. Before augmentation, advance winter stocking had to be done by IndianOil in which 100,000 filled cylinders had to be stored ahead of time. However with the augmented capacity of Leh BP, the need for storing filled cylinders at the distributor end is minimal.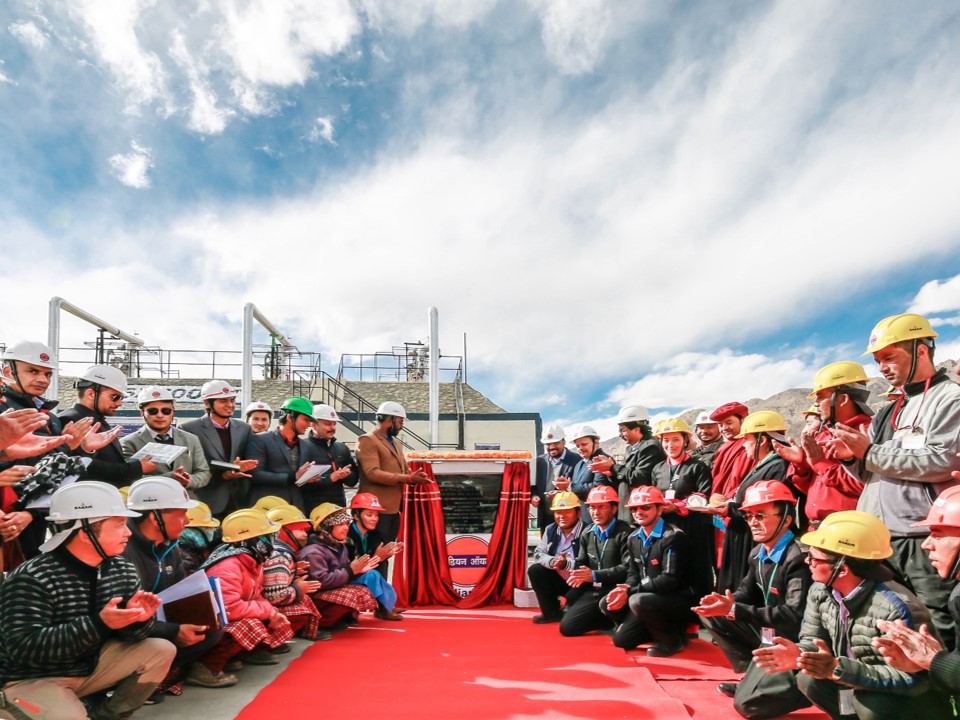 The bottling plant's cumulative storage has now increased from 1500 MT to 3300 MT which would prevent any shortfall in supply even during emergencies for the people in Ladakh Region and comfortably meet the high demand for LPG during winters. It will also cater to any additional demand by the Indian Army as well.
During his visit to Leh, Mr. Gurmeet Singh, Director (Marketing), IndianOil also dedicated a 35 KW Solar Power Plant at the POL Depot in Leh. Earlier in the year, IndianOil had commissioned a 100 KW solar power plant at the Leh Bottling plant making it India's first LPG Bottling plant to run on solar power. The solarisation of the plant would result in a savings of 30000 Litres of diesel annually besides contribution to the National Solar Mission.