Redmi Note 4, powered by Qualcomm® Snapdragon™ 625 processor, makes its world debut in India
newznew (Chandigarh) : Leading smartphone company Xiaomi unveiled Redmi Note 4 powered by the Qualcomm® Snapdragon™ 625 processor today in Chandigarh. The smartphone made its world debut in India, ahead of all other markets.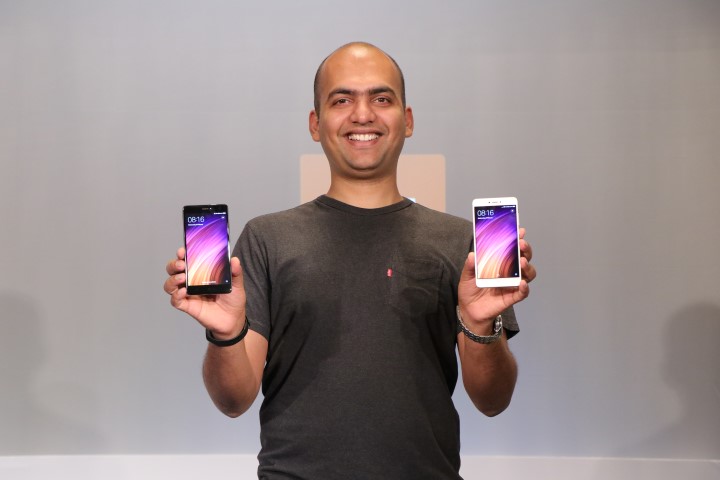 Starting from INR 9,999, Redmi Note 4 is a gorgeously designed successor to the widely acclaimed Redmi Note 3, which became the highest-shipped smartphone ever in the history of India's online market in any given quarter according to IDC. Xiaomi announced today that it has shipped over 3.6 million units of Redmi Note 3 in 2016 in India.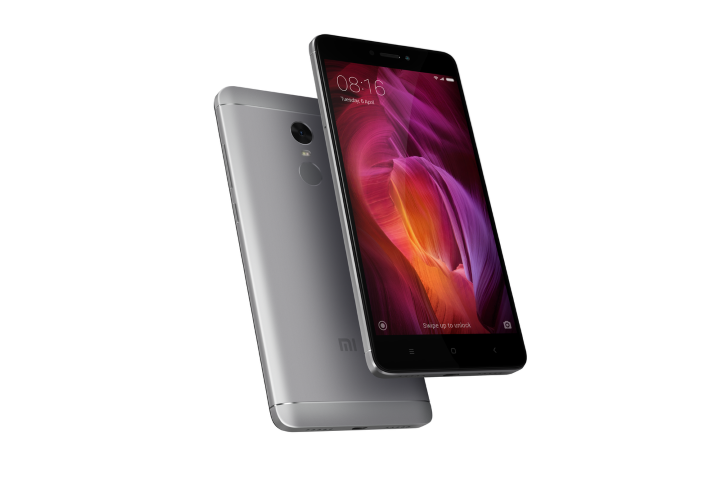 The newly launched Redmi Note 4 sports a premium metal body with elegant anodized high-gloss aluminium lines and a beautifully symmetric design. It is the first Redmi smartphone to feature 2.5D curved glass on the front which, paired with tapered edges, makes the device extremely comfortable to hold. In addition to the classic Dark Grey and Gold colours, Redmi Note 4 will also be available in Black – a sleek new matte black finish –which stands out, as much as it blends in.
Powered by a Qualcomm® Snapdragon™ 625 processor, Redmi Note 4 delivers fast and seamless performance. Snapdragon™ 625 is the first chipset in its class to use 14nm FinFET technology, which is substantially more power-efficient than processors based on 28nm technology. As a result, Redmi Note 4's 4100mAh battery lasts on average 25% longer than Redmi Note 3. It also achieves unprecedented thermal performance, remaining comfortable for use even under extremely demanding CPU tasks such as 3D gaming for extended time periods. Snapdragon™ 625 supports PC-class graphics with the Qualcomm® Adreno™ 506 graphics processing unit (GPU), which allows for a great gaming experience.
Redmi Note 4 produces gorgeous pictures thanks to its 13MP CMOS camera with Phase Detection Autofocus (PDAF) for faster focusing, f/2.0 aperture, and a Backside Illuminated (BSI) sensor with 1.12-micron pixels, which captures more light than its predecessor. A 5MP, f/2.0 aperture front facing camera on the front makes it great for selfies.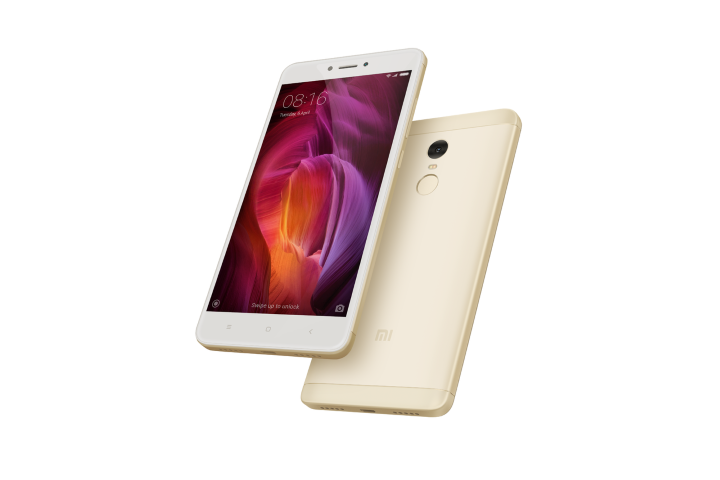 Redmi Note 4 offers an overall substantial photography upgrade to Redmi Note 3, which enables users to take amazing photos and videos on the go, perfect for sharing outstanding content on social media.
Redmi Note 4 doubles the storage of its predecessor, offering 32GB of on board storage in the base model, and up to 64GB flash in the 4GB RAM variant – a first in the Indian sub-15k market – all of which are expandable up to 128GB via an SD card.
Like its predecessor, Redmi Note 4 has been designed for full compatibility with India's LTE cellular networks, including support for LTE Band 5 used for Voice over LTE (VoLTE), which enables HD calls to be carried over 4G and is practically essential for making HD calls when indoors.
Manu Jain, India Head, Xiaomi said, "We are extremely grateful to everyone who contributed to the success of Redmi Note 3 in India making it one of the largest selling devices in 2016. With immense appreciation and feedback received from our Mi Fans, we are now taking it to the next level with Redmi Note 4.2016 was also a huge success for Xiaomi as we crossed US$1 billion worth of revenue in the year. We are confident that and 2017 will be more significant as we strive towards achieving new milestones and introducing many more exciting new products in India."
Jai Mani, Product Lead, Xiaomi India said, "Redmi Note 3 was an exemplary product in terms of technology which created a stir in the smartphone industry in 2016. With the launch of Redmi Note 4, we want to take this success even higher by enhancing the technology behind its camera and processor. One of the many standout features of Redmi Note 4 is the Snapdragon™ 625 processor with 14nm FinFET technology, which ensures 25% more battery life than its predecessor."
Key features of Redmi Note 4:
Qualcomm Snapdragon 625 with 14nm FinFET technology (Octa-core 2.0GHz)
4100mAh high-density battery, 25% longer battery life than Redmi Note 3
13MP CMOS camera with PDAF, 5MP front camera
Premium metal body, anodised high-gloss aluminium lines
5.5-inch Full HD display, dual SIM (Nano- and Micro-SIM)
LTE and VoLTE support
4GB RAM + 64GB Flash, 3GB RAM + 32GB Flash, 2GB RAM + 32GB Flash
Up to 128GB microSD expandable storage
Rear fingerprint sensor
IR blaster
Available in Dark Grey, Gold and Black
MIUI 8 beta based on Android N will be available soon
The Redmi Note 4 will be available exclusively on Mi.com and Flipkart with no pre-registrations, starting at INR 9,999 (2GB RAM + 32GB Flash), INR 10,999 (3GB RAM + 32GB Flash) and INR 12,999 (4GB RAM + 64GB Flash). The next sale for Redmi Note 4 would take place on Wednesday, 08 Feb 2017 12 Noon on both platforms.