newznew (Chandigarh) : Confederation of Indian Industry organised a lively interactive session of industry captains with Shri Arjun Ram Meghwal, Hon'ble Minister of State for Finance and Corporate Affairs, Government of India, at CII Headquarters here today.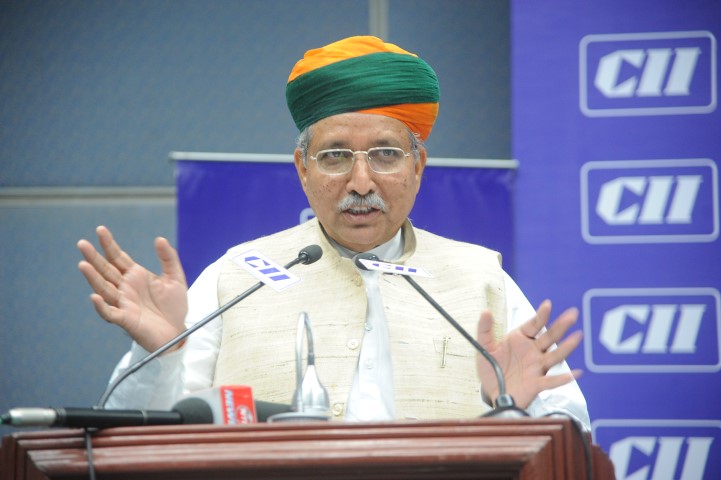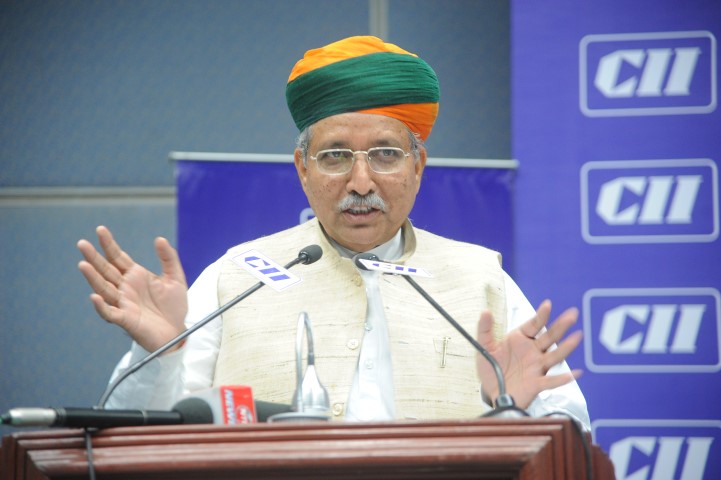 Addressing the industry members, Meghwal said, "Major economic reforms undertaken by the present regime were of vital importance to lead the country in to the league of developed nations of the world by promoting Ease of Doing Business (EoDB). From demonetisation to promoting digital transactions and now implementing the Goods and Services Tax (GST) from July 1 are all steps in this direction. Our ranking in EoDB has also improved from 142 to 130. These steps have also pulled shadow economy back as well and increased the tax base with the addition of 91 lakh tax payers. GST is the biggest economic reform to achieve a level playing field with the developed nations of the world.
He also answered queries from the industry members on various provisions of GST raised by them such as input tax credit, ITC reverse tax, advance taxes, etc. He said the reforms were aimed to help the industry and the government stands by its commitment.
Kirron Kher, Hon'ble Member of Parliament, Lok Sabha, said, "In the last three years, our government has moved ahead on nearly all fronts: macroeconomic stability, infrastructure, energy, corruption, direct and indirect taxes, foreign direct investment (FDI), closure of sick units, disinvestment, agriculture, urban development,  cooperative federalism and social spending."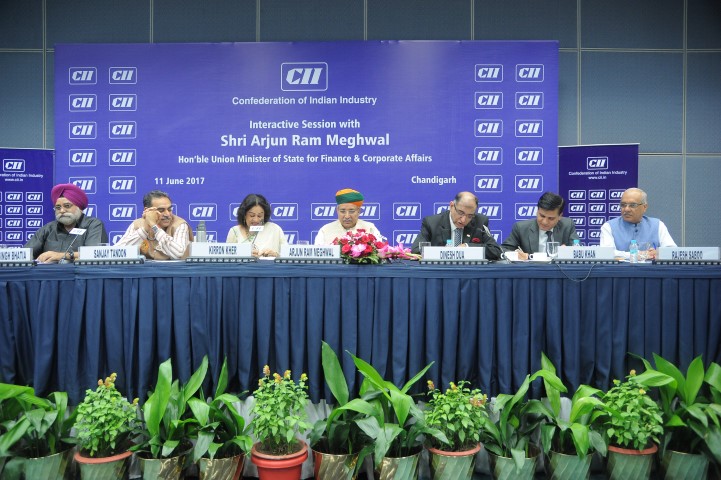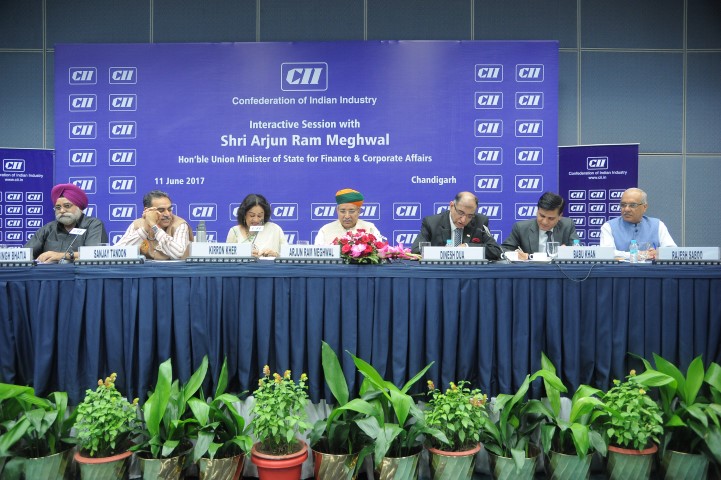 "With an excellent base of communication network, technical institutes, connectivity with other states, Chandigarh is rapidly emerging as a regional hub in the areas of service industry, education, healthcare, information technology, trading, tourism etc," she added.
"The Chandigarh Administration has achieved the target of one account per household within 7 months of the launch of the Pradhan Mantri Jan Dhan Yojana. Apart from this, over 1, 82, 414 RuPay cards were issued to people in Chandigarh. The PM Jan Dhan Yojana Award for Chandigarh has made the residents proud. Chandigarh was in the top 5 cleanest city in 2016. However our ranking has slipped this year. But, we are committed to make Chandigarh the cleanest and smart city by promoting the green technologies.
In his welcome remarks, Dr Dinesh Dua, Dr Dinesh Dua, Immediate Past Chairman, CII Chandigarh Council, said, "We at CII are working closely with the Government and the industry for the smooth roll out of GST. CII has been organizing training programmes and workshops across the country to make industry understand the various provisions of the law. CII has also launched a GST Helpdesk where industry can send-in their queries and we respond to them within 48 hours with the help of Tax Experts."
Gurmeet Bhatia, Chairman, CII Punjab State Council, said, "With a strong agricultural base, the state has built up a vibrant cluster of sectors such as textiles and apparel, light engineering and agro based industries. As Punjab gears up to retrace the high growth path and economic and business parameters undergo transformation, Punjab has all the fundamentals in place, to fire up its growth engine. As we strive to forge a stronger relationship with the new state Government, I am pleased to share that CII has been given the mandate to prepare sectoral industrial policies in critical sectors of Manufacturing, Defence & Aerospace, Education & Skill Development, Food Processing & Renewable Energy."
Speaking on the occasion, Rajesh Saboo, Chairman, CII Himachal Pradesh State Council said, "The Special Category States, which are currently enjoying the benefit of incentives, are not very clear on refund of excise and VAT in GST regime." He requested the Minister to provide to provide complete clarity on this at the earliest as this uncertainty is a cause of concern among large number of industry members in the hill states.