Young artists display talent in Art exhibition -'Meri Pehchaan' : The third edition of Art Exhibition 'Meri Pehchaan' organised by Chhaya School Of Art (CSA) started at Government Art Gallery, Sec 10 here. The Exhibition will be on till October 14. Chief guest Gurkripal Surapuri a well known Punjabi singer and  Guest of honour Mrs. Rajni Khorana,  inaugurated the Exhibition.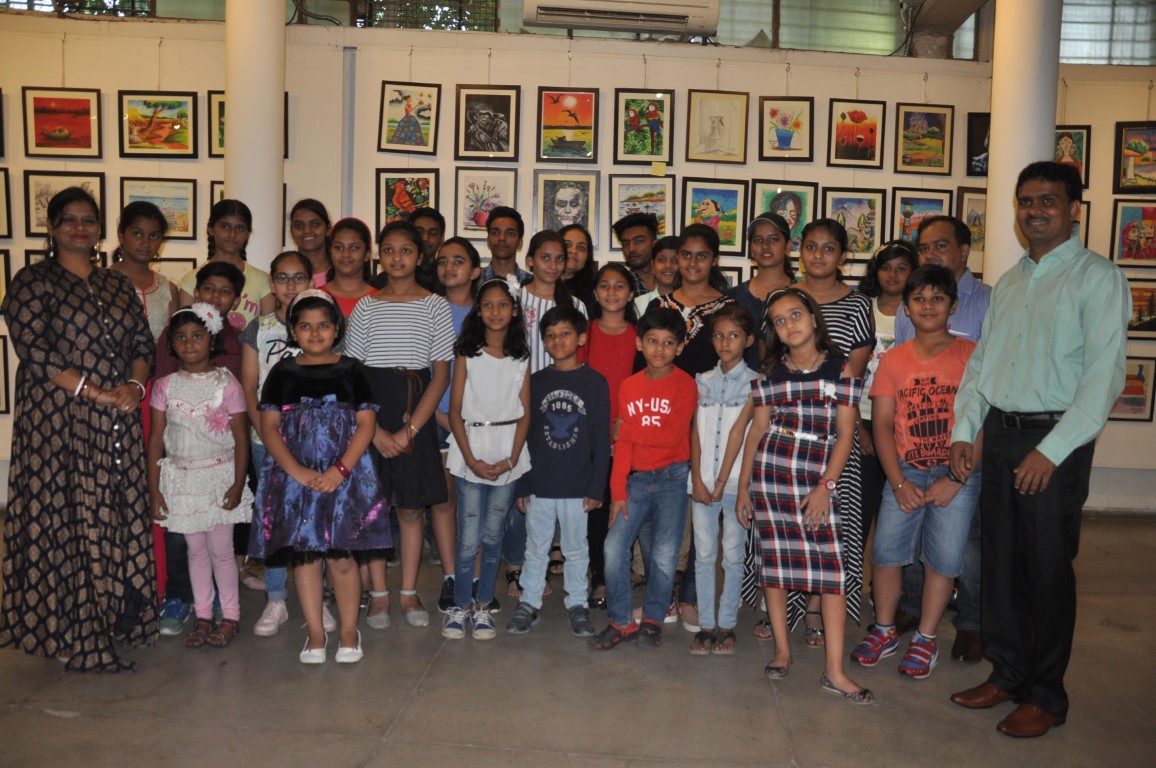 In the inaugural event, the Chief guest and Guest of honour presented a momento and certificate each to the young artists.
In the exhibition, more than 550 Paintings made by 120 students of various schools of tricity, who have received training at Chhaya School of Art, have been displayed. The youngest child who has made a painting is just 3 years old. Apart from school students, even adults have shown their skills on the canvass. The age group of artists participating with works at the exhibition is 3-30 years.
CSA is promoted by Art Professionals. While Mr. Kaushik Sinha , Chairman, CSA has achieved 'the best teacher' award from former Punjab Governor Lt Gen (Retd) J F R Jacob, Mrs. Praveen Sinha, Director, CSA, is a Master's in Arts from Kurukshetra and also has been a topper in Panjab University. Mr. Kuntal Sinha , is Secretary of CSA. CSA has grown from just 2 students to a present strength of over a 1000.
"The paintings are depicting various themes like  Nature, Say no to polybags, Swachh Bharat, Wildlife, Save energy, Still life, Landscape, Flower composition, Fruit composition, Abstract art, Monocrome etc. Various mediums have been used like Pencil, Oil pastels, Water colors, Oil paintings etc. The sheer size of the exhibition makes it quite unique and make it one of tri-city's largest Art exhibitions." Said Kaushik Sinha, Chairman, CSA.
Says Ms. Praveen Sinha, Director, CSA, "Art is something which comes from within. But in today's competitive world, not everyone gets a platform to show case their talents. But Chhaya School of Art has made this a reality by providing budding artists an arena to show their work."
In the exhibition one gets a glimpse of a blend of superior artistic skills and creativity of young painters. The showcase presented a pretty picture & looked like some festival of art with beautiful works making the environment colorful. The idea at 'Meri Pehchaan' is to conduct an extravaganza  displays works of different students of numerous schools under one roof.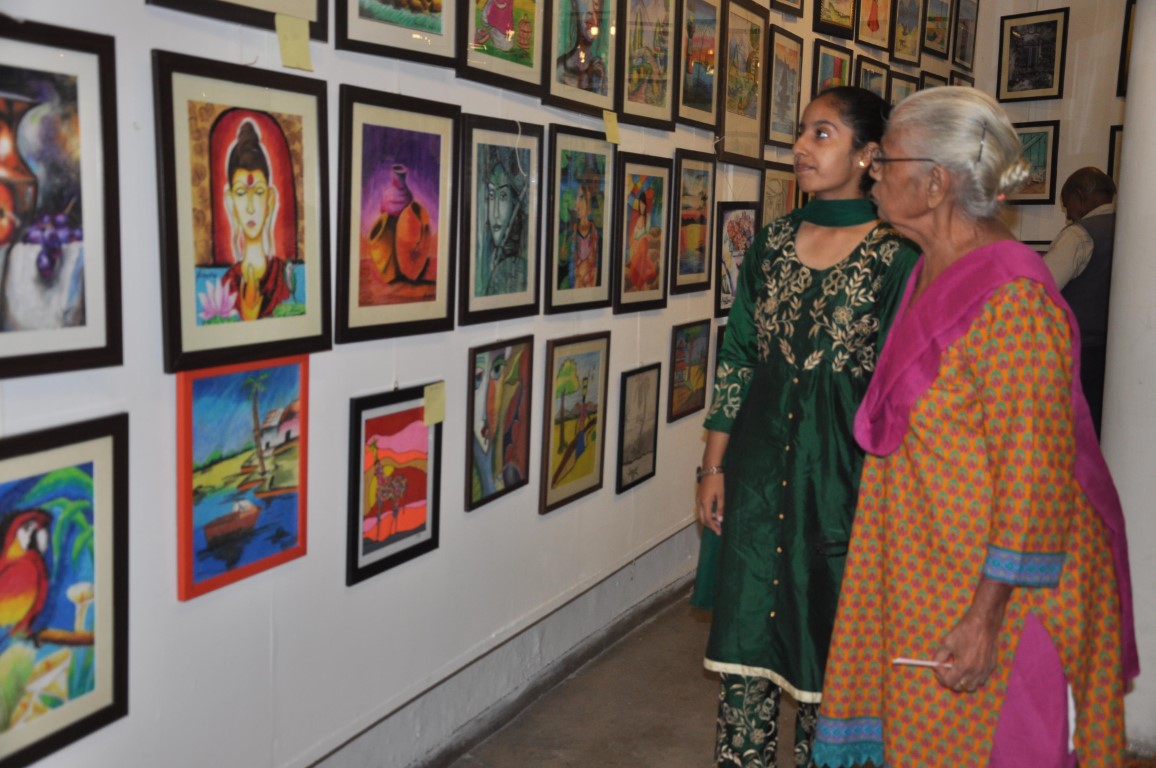 Chhaya School of Art also  took an initiative to help the underprivileged children by filling them with joy, through an interaction with the young artists and distribution of gifts as a token of love.
Those who visited the exhibition included Special guest Mrs. Twinkle Bedi, Assistant Professor, Panjab University, Chandigarh, Dr. Jasneet Matharoo, a Dental surgeon and  S.K.Sinha, Advocate. On 14th October the Chief guest will be Mr. Ravindra Krishan , a well known Advocate in Tricity, and Guest of honour will be Mrs. Amarpreet Kaur, Academic Head of Round Glass Academy. Some special guests who will visit the exhibition on October 14 include Prof.Kulbhushan Tikoo, National Institute Of Pharmaceutical Education & Research, Mrs. Shuchi Grover, Principal Ashma International School, Mohali & Mrs. Devika Batta, Joint Secretary Of Sahayta Charitable Welfare Society.
On the last day of exhibition which is October 14, Chhaya School of Art will also be presenting Tricity Best Teacher Awards for  2018 too.
"For this we had asked for the achievements of teachers from various schools of tricity in the field of art, music, dance & drama. Our Special Guest Mrs. Swati Mallik, MD of Krian's Organization, will felicitate 2 Best teachers from Tricity and  5 teachers, with an award of honour." Sums up Kaushik Sinha.
The Exhibition will be on at Government Art Gallery, Sec 10, Chandigarh from 10 am to 4:30 pm till October 14, 2018.