Young Entrepreneurs of Chandigarh Launch "Worth It" App : With the growing adoption of the internet all across, Goyal brothers felt that there is a need to address and help traditional businesses expand to digital platforms.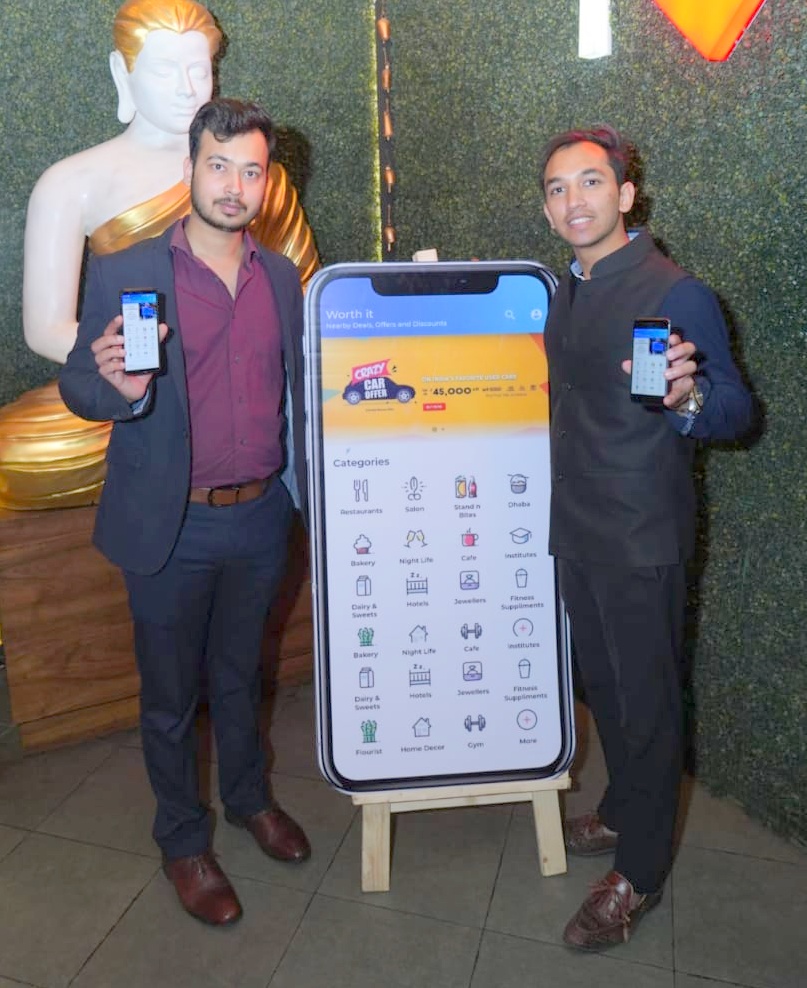 Saurabh Goyal (25) and brother Aman Goyal (22), together are launching  "Worth It", an online platform helping businesses connect and promote their latest offers, products and services with the right consumer groups and help small businesses struggling under the costs of  SEO and online marketing.
"Worth It" is an app which deals with more than 2000 outlets in the tri-city bifurcated into 50+categories. It enhances and promotes their business through various "Worth It" promotional tools such as videography, cashback, discounts, etc. It is free of cost.
Businesses are not charged anything for promotions and customers are provided discounts and amazing offers via three different modes, online to online, online to offline and offline to offline.
Online to Online  – Customer will be using online generated code to get "Worth It" discounts from online websites.
Online to Offline – Customers will unlock offers generated on application to avail "Worth It" discounts and offers directly from outlets.
Offline to Offline – Customers will use their digital cards to avail discounts directly from the outlets
Digital Cards: Seeing that everyone does not use mobile applications or have trouble availing discounts from them, Goyal brothers have introduced Digital Cards which help people avail the same discounts and amazing offers, without using a mobile phone.
The customers just have to flash their digital cards at the time of billing at the outlets and enjoy saving money.
Saurabh Goyal co-founder of Worth It shared "Observing the recent boom in E-business, we conducted research of market observed that be it an established outlet of any category, it requires a platform to reach more customers and spread news about its expansion.
We tied up with outlets of jewellery, restaurant, salons, cosmetics, gyms etc providing them the platform to reach customers by its various online and offline strategies free of cost. Even if we save a rupee of customer's purchase and help them save money, we are successful "
The pair's young age is not a factor, as the quality of their product and their preparation speaks for itself.
He said: "We are young and we have a good time but we get stuff done. Being young means we have a great knowledge of this technology and how people are using it. We just believe in making it "Worth It" for all"
"Worth It" can be downloaded from https://worthitproduction.com/  and is available on all iOS and Android devices.