NewZNew (Chandigarh) : The cast of the upcoming Bollywood film 'Do Lafzon Ki Kahani' who were in town, had a heart to heart conversation with the final contestants of Mrs. Punjab Pride of Nation 2016 held at Hotel Ramada Plaza, Chandigarh. Randeep Hooda and Kajal aggarwal initiated by congratulating these contestants for reaching the finals. The duo also shared their experiences and motivated the contestants. Barkha Nangia owner Glamour Gurgaon and event director Mrs. Punjab Pride of Nation 2016 along with Vipul mohan General Manger Ramada Plaza were also present on the occasion.
On this Randeep Hooda added. "I really appreciate all of you for taking this courage to fulfill your dreams. All I know is that you must do what you enjoy. Once you start enjoying your work the game becomes very easier. You will be paid for what you are enjoying and not just working and when you are being paid for enjoying, I feel that is the best that can happen to anyone. That's my funda of life." Adding Miss or Mrs doesn't matter, how young at heart you feel is what at all matters.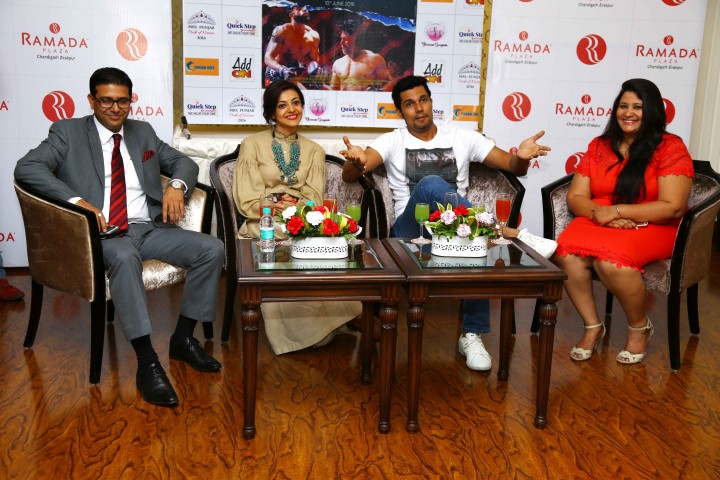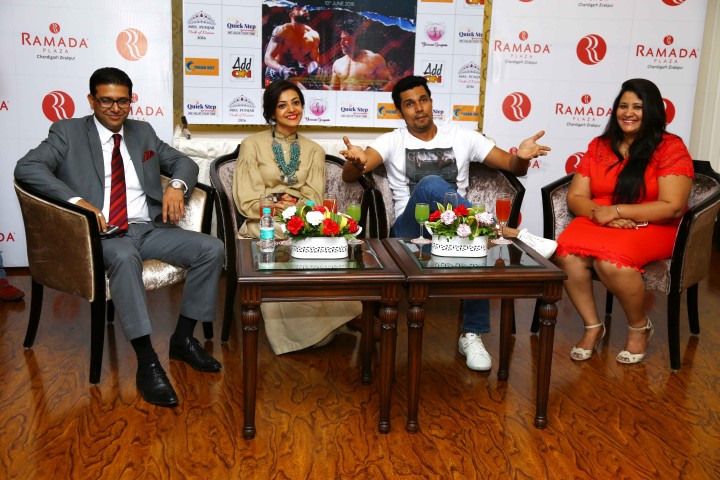 Kajal Aggarwal on the other hand added, "By taking part in Mrs Punjab Pride of Nation…you all have set high standards for women empowerment and have played a vital role in encouraging women to come up with more such efforts and initiatives." To motivate the contestants Randeep boosted their confidence by adding the famous saying by Paulo Coelho from the Alchemist, "And, when you want something, all the universe conspires in helping you to achieve it."
 The grand finale of Mrs.Punjab Pride of Nation 2016 is on Saturday June 11th , 2016.