NewZNew (S A S Nagar) : "India's manufacturing sector is likely to witness a dramatic change this year", said Sunil Kant Munjal, Jt. Managing Director, Hero MotoCorp Ltd & Chairman of Hero Corporate Service Ltd addressing the graduating students of the Founding class of the Management Programme in Manufacturing and Operations (MPMO), held at the Mohali campus of the Indian school of Business (ISB).
However, the manufacturing industry cannot work in isolation and needs to go where people are, he added stressing that the pace of change itself is changing and unless it adapted to it, that sector will not be successful. "As an industry we have to produce new products which can happen only if the manufacturing sector grows exponentially. And this will be possible only if more people with the know-how to identify market opportunities and pursue them to build the right products and manufacturing capabilities are available," he said adding the MPMO was the right step by ISB in this direction.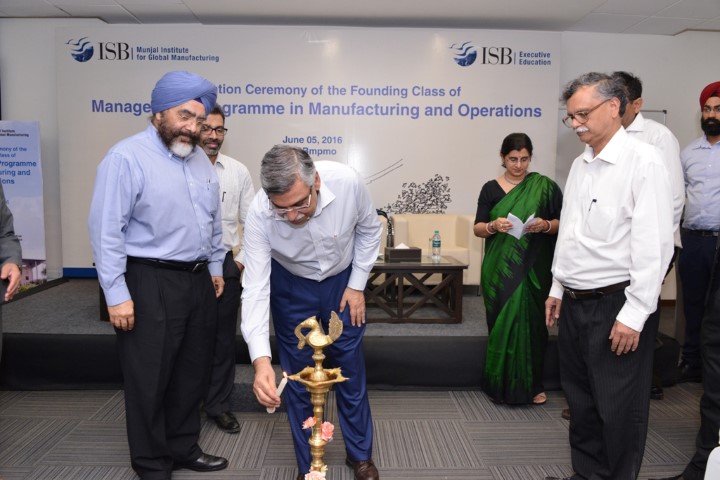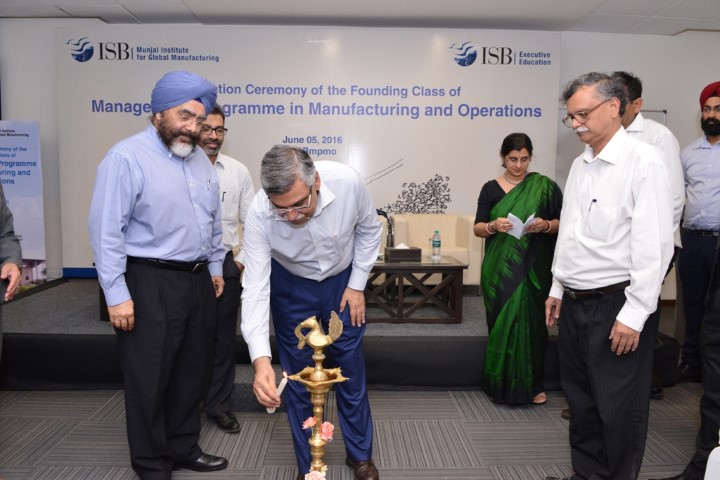 Earlier, Pradeep Singh, Deputy Dean and CEO Mohali campus, ISB, welcomed the dignitaries and students. Congratulating the graduating students he said, ''It is a proud moment for us today at ISB. MPMO is our contribution to the Indian government's 'Make in India' movement and is designed to drive the growth of one of the most important sectors of the Indian economy. Through the year, these professionals have worked on various projects such as opportunities in the Aerospace and the Defence sector, enhancing the capacity of MSMEs, studying the agro supply chain for Punjab and Haryana and many more, which will allow them to apply their learning from the course and implement best practices in their respective organisations and the industry."
Some of the students also shared their experiences, learning's and how the course has helped transforming them into new age managers and groomed them for future leadership opportunities. The first batch of MPMO has a pan India participation from professionals across Auto, Energy, Cement, Infrastructure, FMCG, IT Services, Textiles, Engineering, Oil etc. representing companies including Ashok Leyland, ACC Ltd, Bharat Petroleum Company Ltd, Cairn India Ltd, Capgemini India Pvt. Ltd, Essar Oilfields Services Ltd, Forbes Marshall, Hero MotoCorp, Philips India, Punj Lloyd, Reliance Energy, Tata Motors Ltd and the Vardhaman Group. The Class had an average work experience of around 13 years with participants handling roles such as GM-Operations, Senior Vice President, Senior Manager, Senior Consultant – IT, Production Superintendent, Director – Purchase, Supply Chain Manager, Structural Design Engineer among others.
MPMO is designed and delivered jointly by the Munjal Institute for Global Manufacturing and the Centre for Executive Education at the ISB. The program has been created to meet the increasing need for techno-business managers for the manufacturing sector. This will help organisations to create future leaders in this sector which will make India the next manufacturing super power. MPMO consists of general management concepts along with in-depth understanding of core subjects in manufacturing, operations excellence and supply chain management. It is offered in a blended format of classroom and online learning, allowing professionals to take the course even as they continue with their jobs.