Zee Punjabi's show "Haasya Da Halla 2" opens with a smashing 1.6 TVR numbers: Zee Punjabi's new comedy non-fiction series Haasya Da Halla Payega Jaswinder Bhalla Season 2 premiered on Zee Punjabi on September 11 and recorded the highest ratings of 1.6 tvr.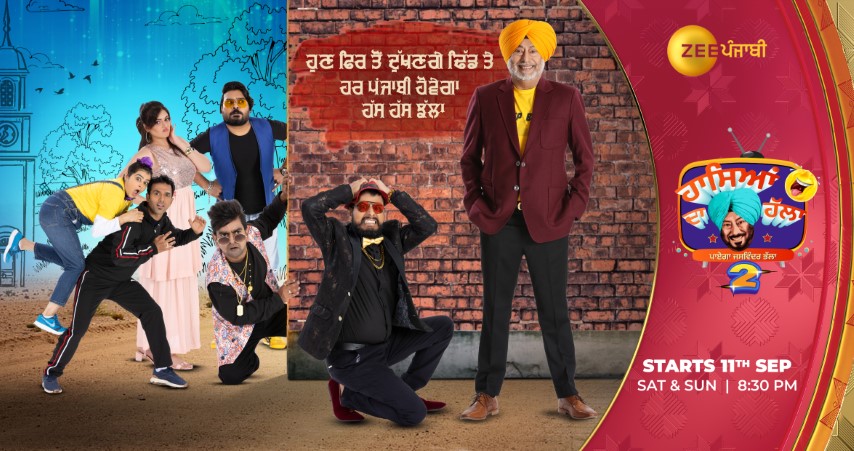 With changing times and preferences, Zee Punjabi has always tried to present something fresh to the audiences. Even with the second Season of the show  Hasseyan Da Halla 2 is the perfect mood lifter with fresh content and flavour and it's opening on number 1 testifies the same.
On the success comments Rahul Rao, Business Head, Zee Punjabi, "Zee Punjabi has been amongst the most successful regional GECs launched in the country and it has been performing consistently since its launch over a year ago. Exciting is the word I would use to describe the journey of Zee Punjabi, from a fantastic launch to entertaining people in tough times to creating some memorable shows in the last year and a half, I would say we've packed quite a punch and created a great first impression on Punjabis across the globe".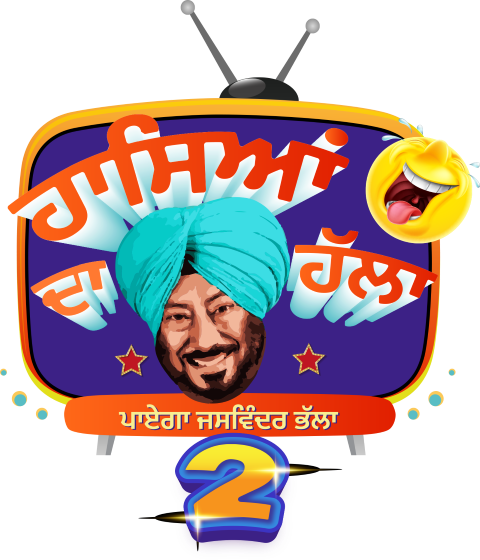 Taking the successful legacy of Season 1 forward, Season 2 is definitely double the fun, Quirk and entertainment. Airing on Saturday and Sunday, the weekend family show also features the finest range of artists including Sanjeev Attri, Pushpinder Zira, Anshuman Sawhney, Neha Dhiman and a spectacle of celebrity guests.
To celebrate this festive season apart from Hasseyan Da Halla 2, Zee Punjabi bought 3 more shows for audience including two non-fiction shows including Punjab's first quiz show, Punjabian Di Dadagiri starring Harbhajan Singh and a comedy show Teda Meda Sada Veda along with one fiction show, Geet Dholi.
Hasseyan Da Halla 2 telecasts on Every Saturday and Sunday at 8.30 pm on Zee Punjabi.