SchoolPad organises seminar on trends in school education: Ed-tech startup from Chandigarh- SchoolPad organised a seminar "School Education- Going Forward" in association with TiE CHANDIGARH Chapter at Hyatt Regency, Chandigarh to gain insights from education stalwarts and policy makers on the trends in school education.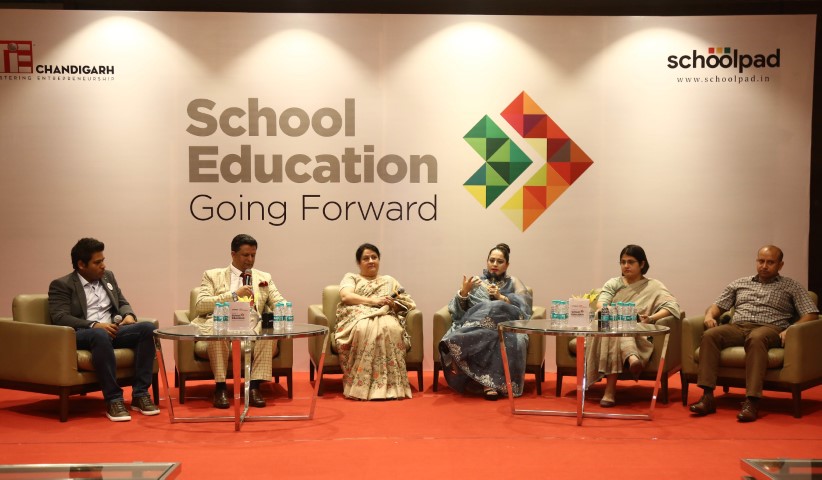 The keynote address was delivered by Palika Arora, Director, School Education and Higher Education UT Chandigarh, and a special session was conducted by moderator Mr Sumeer Walia, Director of Chitkara University Centre for Entrepreneurship Education & Development (CUCEED), where noted educators and Mr Gill presented their views.
The eminent panelists for the session were Dr Niyati Chitkara, Director, Chitkara International Schools; Mr Abhiraj Malhotra, Co-founder and CEO of SchoolPad Technologies; Ms Deepa Dogra, Academics Director, Learning Wings Education Systems (LWES), Jalandhar; and Robin Aggarwal, Director of Learning Paths School, Mohali.
SchoolPad is Enterprise Resource Planning (ERP) system or school management software which is used by more than 8,000 educators across 300+ schools in different states to organise and manage students' progress and records and keep parents informed.
Some of the prominent features of SchoolPad are managing student data, pre-admission inquiries and admissions, student attendance, examination, result generation, report cards, school fee and its collection, documents and certificates, school transport, library, parent-teacher communication, homework and assignments, HR and salary generation, online assessment and more
On the occasion, Abhiraj, Co-founder and CEO of SchoolPad Technologies said, "The journey to becoming a pioneer in the space of school management software commenced in 2013. Starting with just two pilot schools, we have ascended our way to becoming one of India's most trusted school ERP software by catering to over 7 lakh parents and students. We were so driven by our cause of providing technology solutions to schools, which made their processes and operations easier and efficient, that we kept going and never looked back."
"We take pride in empowering our users by training and supporting them to use the software in the most efficient manner and make sure that the software is seamlessly incorporated into the school's operations making processes streamlined," he added.
Dr Niyati Chitkara, Director, Chitkara International Schools said, "Chitkara International School believes in developing a learning-centered approach among students by providing a positive environment for each to ensure success. We are able to achieve this with the help of SchoolPad which helps in running our school efficiently by digitising and automating daily tasks and improving parental involvement through better parent-teacher communication."
The event was attended by over 100 dignitaries, school owners, principals, directors and teachers.